Where do you seek comfort in Tucson? Do you have a special hiking trail, like Tumamoc Hill or Tanque Verde Falls? Do you have a special patio, park, or courtyard that lends you peace? What about a stretch of road? A self-care ritual? Or are you like me, whose most treasured and reliable respite is food?
On a personal note, I've been going through a hard time lately. I've tried any and all of the salves above. I got highlights for the first time in my life. I have wandered through my neighborhood every morning, until I found the path that passes every one of my favorite houses. Now I tread the same route every morning, listening to Morning Edition, coffee in hand. I watched Legally Blonde and yelled all the punchlines back at the screen. I've called my mom.
But to get through on the small scale, the moments in-between, I needed to be buoyed by indulgence for breakfast, lunch, dinner and snacks. I needed something to look forward to, a guarantee of pleasure when nothing felt certain. This routine is far from sustainable: I've since returned to apples and peanut butter for snacks, sheet pan dinners with broccolini and kale. But for that week, the really hard one, I needed this, and maybe one day you will too. Here are my favorite comfort foods in Tucson.
Comfort foods are unique to each person. My predecessor Andi Berlin shared some of her favorites before the 2020 election (her list heavily features cheese). If you'd like to share yours, feel free to comment on our Facebook page or shoot our food writer Ellice an email: elueders@tucson.com or DM on Instagram: @elliceeats.
Donuts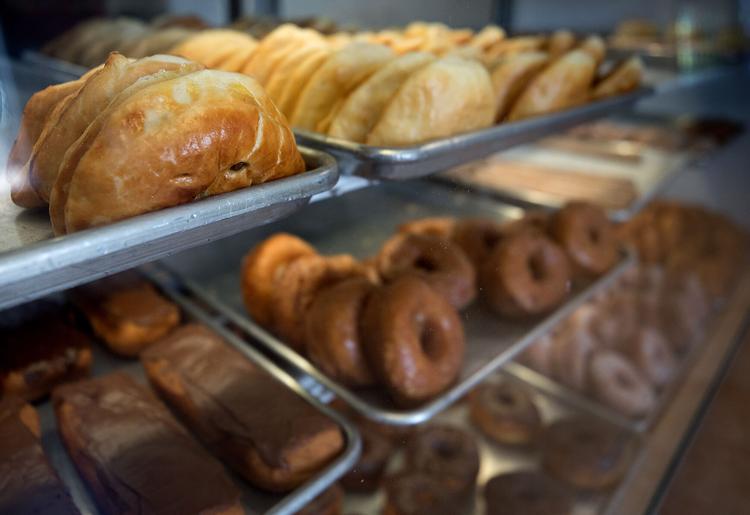 When you wake up in the morning and your first feeling is hurt, nothing pacifies that rot like a donut (and some horchata coffee). Everyone has their favorite, and for many people it's La Estrella's. I always think their chocolate frosted are my favorite, but it's really the glazed. If you get them from their outpost in MSA, you can grab some cochata from Seis Kitchen. If you prefer their new location on Grande Avenue, Barista del Barrio is across the street.
I also love Alvernon Donut Shop, where you can get broasted fried chicken too. But it's usually enough for me to have their chocolate glazed, or a buttermilk bar.
Sometimes, though, the best donut is the closest. Even though their cinnamon-sugar rolled, custardy churro cruller is pricier than donuts at La Estrella and Alvernon, Flora's Market Run is walking distance from my house. Their donuts are concocted by Kayla Draper, the head pastry chef for the Ares Collective empire. Unfortunately, it's delicious enough to justify the price tag.
Pizza
Maybe it's just me, but I like simple foods when I'm hurting, the kind of foods my 10-year-old self would eat without adult supervision. Donuts and pizza. I can rhapsodize on the pizza from Family Joint ad infinitum, and I have. But last week I didn't find myself at a Neopolitan pizzeria: not Family Joint, not Pizza Luna, not Anello. I hopped on the SunLink to Empire Pizza on Congress Street.
I went often enough to get their names. Elmer took my order. David brought me sprinkle cheese. My order was the same every time: one slice of pepperoni and a generous side portion of ranch. The grease on the pizza is abundant enough to slough the ranch off the first time you dip it in. Don't you dare dab that off with a napkin. It's the elixir getting you through.
Booze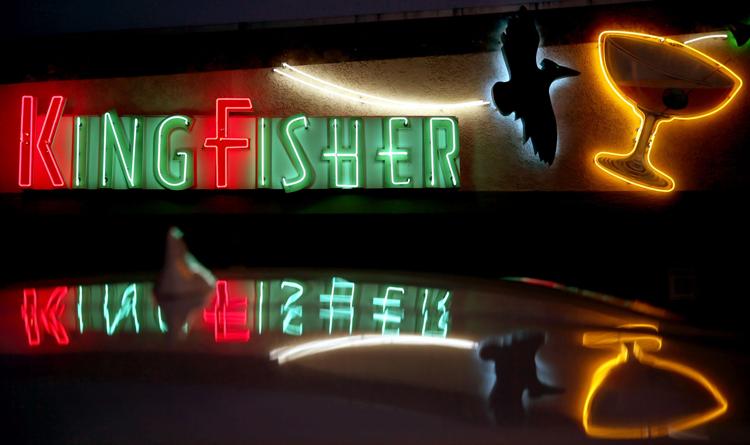 While I would never enable anyone to drown their sorrows in liquor, I'd be lying to exclude it from my roundup. My favorite cocktails of late include pomegranate, which adds powerful but mercifully dry fruitiness: the vodka-based Pama Martini from Kingfisher, the tequila'ed Mexican Firing Squad at Owl's Club. This might be dangerous, but as a pro tip: both are simple enough you can get the ingredients for your shelves at home.
Coffee
Sometimes food doesn't get you through alone. Sometimes it's a place, too. When home is weighed heavy with emotional baggage, the best respite can be a coffee shop, somewhere you can be by yourself without feeling alone. Strangers can keep you company, who don't know you and don't care about what is upsetting you. Through that gift of anonymity, they can trick you into feeling small again, like you don't need to matter and maybe your problems don't either.
I love and have eternal allegiance to Eleven Cafe, but what is so special about it is that you will never be anonymous under owner Q's watch. I learned about Exo Roast Co. when I saw their baker making quince pastries in the kitchen at Mission Garden.
Exo's warehouse-chic setting is cosmopolitan in the vocabulary of a 21st century hipster: stained glass window panes above the entrance, a vintage sign painted on the exposed brick wall, college students and creative professionals lined up in thrift-store gems to pick up oat milk lattes. You could be in Brooklyn. You could be anywhere.