Maybe you got engaged over the holidays, with twinkly lights overhead and a chill in the air. 
You strolled Winterhaven arm-in-arm with your new fiancé, imagining your future together.
But then you told your favorite people about your upcoming nuptials, and suddenly everyone wants to know when's the wedding? What's the plan? Who's invited? 
Adios, lovey-dovey vibes. 
We chatted with Meagan Crain, the owner and lead planner for Crain + Co Events, a local wedding-planning company, about planning a Tucson wedding that you'll love. Crain has owned her planning business for about seven years and worked as a hotel sales and catering manager and nonprofit event planner before that. 
Here are four takeaways from our conversation, along with some bonus Tucson tips.  
Start with the venue.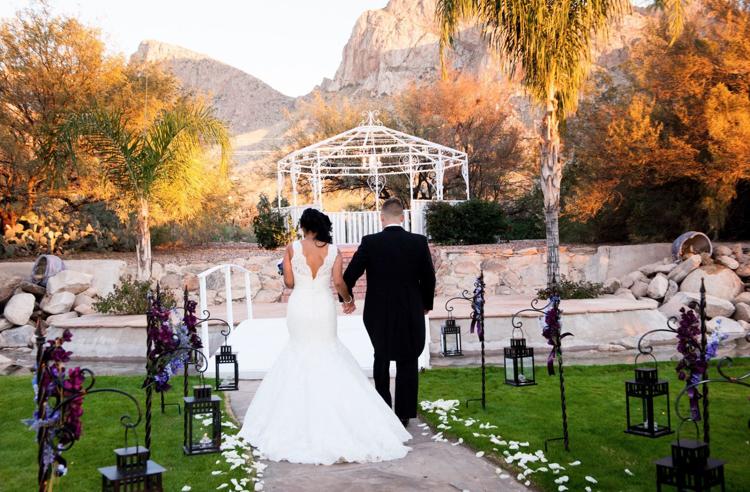 After you've had a few conversations with your partner and parents about an estimated budget, guest list and general vision for the wedding, it's time to find a venue. You can't book your other vendors until you have a date, and you can't choose a date until you solidify it with a venue. If you want to work with a wedding planner throughout the process, Crain suggests hiring one at the beginning. 
Tucson tip: Tucson's wedding season is roughly March through May and then September through November (for obvious reasons ☀️🔥🌡️). If that's when you're aiming to tie the knot, the sooner you can start booking vendors, the better. On the flip side, you can get some sweet deals if you opt for the off-season. Air-conditioning is a thing, after all. 
Consider vendor availability.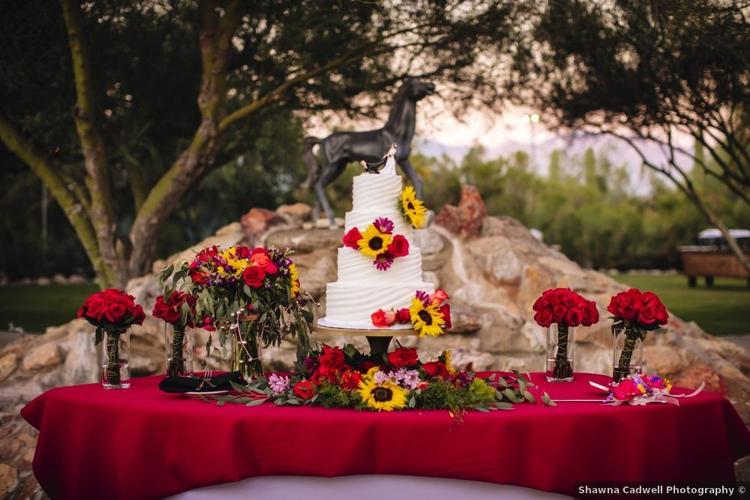 Once your venue is booked, you can book any other vendors you'd like at your wedding. Crain suggests starting with those who likely only work one event per day — photographers, videographers, DJs, officiants, etc.
Tucson tip: Crain says that sometimes resources can be a problem in Tucson if a timeline is super crunched, and it takes time to find the right vendors in Phoenix if that's necessary. She says in her experience, Tucson has a shortage of decor rental options in particular. Also consider that if you're aiming for a wedding during the spring or fall, you'll also be competing with nonprofit and corporate events, not to mention visitors. Apparently, Tucson is a popular destination wedding spot, Crain adds. It's those desert views.🌵
Short timelines are possible.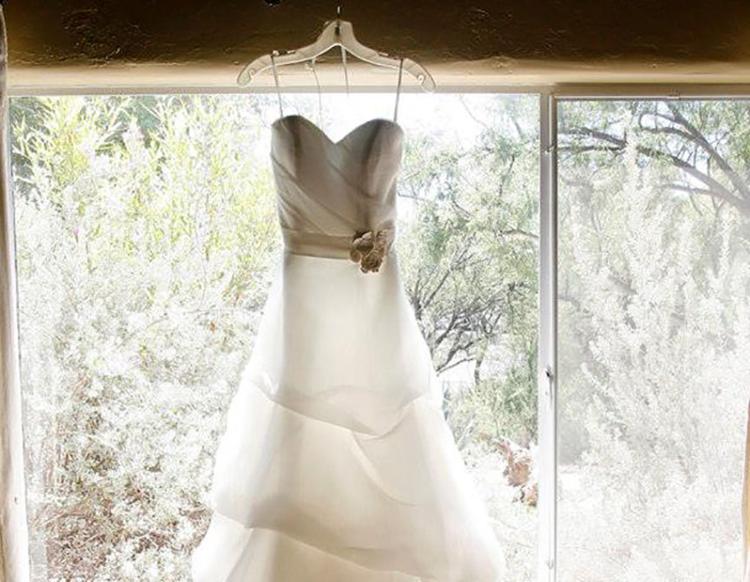 Although Crain says that most of her clients work with a timeline of nine months to a year, planning a wedding in less time is totally possible, especially if you're willing to be flexible. "I love short timelines," she says. "I think it allows you to knock things out without changing your mind a lot and get straight down to business." Just be ready to start planning ASAP. 
Tucson tip: You would think that the land of business casual flip flops and last minute RSVPing would lend itself to shorter timelines, (certainly, it does more than somewhere like Los Angeles or New York City), but Crain says a smaller pool of vendors can make getting what you want tricky. 
This is your wedding.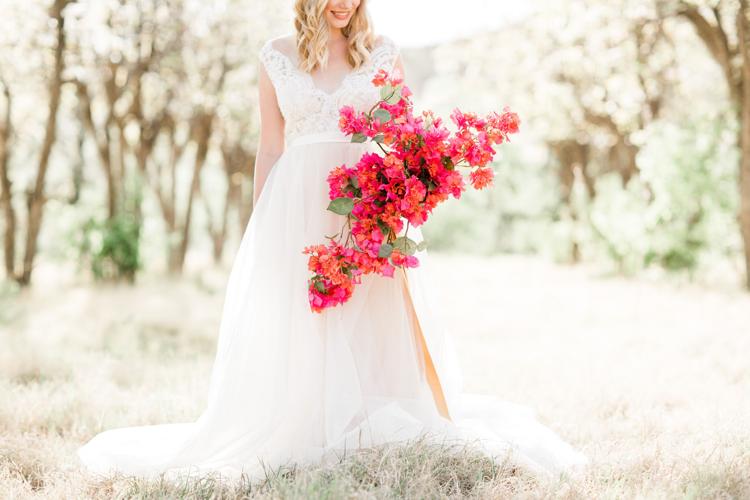 Remember to think about personality when you're figuring out who to work with on your wedding day. Some of these people (like your photographer) will be trailing your for most of the day or for months in advance (ie: a wedding planner). Don't pick people who annoy you. 
"We make things as hard as we make them," she says. "And in general, we always want our clients to make the wedding theirs. Don't compete with the Joneses. Make the wedding a representation of the couple." 
Tucson tip: This Is Tucson made a Wedding Guide to help you plan the wedding that's right for you. We have a list of more than 200 Tucson wedding vendors, from venues to photographers to DJs with info including price ranges, web links, specific contact information and other need-to-know details.
We'll also be at the Tucson Bridal Expo at the Hilton El Conquistador 10:30 a.m. to 3:30 p.m. Sunday, Jan. 13 so come say hi! Visit tucsonbridalexpo.com for more information.
Like the Knot but for Tucson and for free. This is where you'll find everything you need to plan your Tucson wedding. Get tips, share ideas an…