Editor's note: This story was originally published in 2022 and updated in 2023.
---
Bisbee has a mythical quality to me. When I was four, my parents took their anniversary trip to the Copper Queen, leaving me with my grandparents at their big plot of land in Hereford.
Though I loved the Hereford house — it had a lofted ceiling and cable television; it was where my grandmother made her German rolls every morning and we'd walk the property spreading birdseed before it got too hot, and visit The Cove waterpark once it was — I was suffering from FOMO.
Where was Bisbee and why was it so special I couldn't come? When my parents got back, I said something that would follow me for the rest of my childhood: "Next time, I want to go to the hotel."
As an adult, when I thought about visiting Bisbee on my own, I was as scared as I was excited. I had spent two decades romanticizing Bisbee as a quaint weekend getaway. I barely knew what it looked like, but I imagined it would feel like heaven. What if it couldn't live up to the idea I had in my head?
One day, after 20 years of dreaming of Bisbee, I ended up going for the first time on a spontaneous road trip with my aunt and uncle. When we traveled up the pass into the Mule Mountains, I couldn't believe I had put the trip off for so long.
It wasn't that Bisbee lived up to outrageous expectations; it's that what it actually is — the material reality of the brick houses, colorful facades, tucked like an Old West picture book into a canyon — charmed me so much, I dropped the expectations as soon as we stepped out of the car.
Our visit was brief. While my uncle was picking up an espresso for the way back, I hiked up a narrow outdoor staircase to look over the small town. Smiling, I realized that this was better than my childhood dreams: it was just a day trip away.
Where to eat in Bisbee
Bisbee is a worthwhile destination for foodie day trips: there are specialties there you just can't find in Tucson. Whether that's the Vietnamese chicken curry (cà ri gà) at Thuy's Noodle House, the perfectly laminated croissants at Patisserie Jacqui, or the almost-brown-it's-so-nutty pistachio gelato at Pussycat Gelato — Bisbee is worth the trip for unique epicurean delights.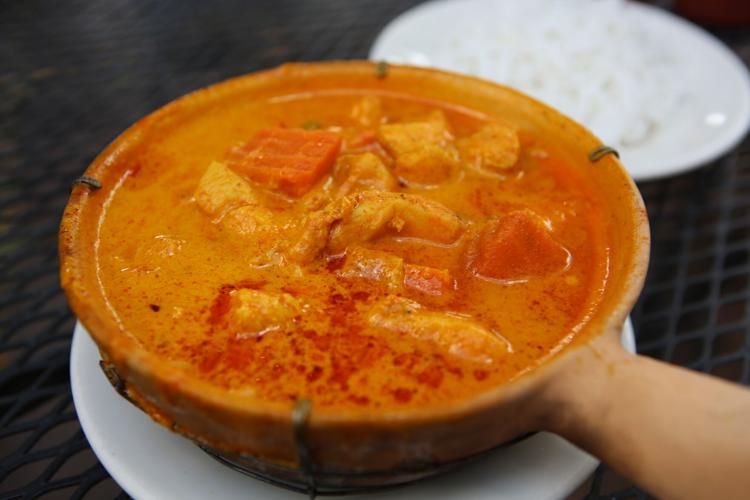 Thuy's Noodle House
I fell in love at first sight with their verdant, bohemian patio. The queen seats are the hightops with a mosaiced counter overlooking the active Tombstone Canyon road.
I'm under the impression that when it's a short menu, you can't go wrong. Thuy's is a perfect example: I liked everything I tried.
The limeade is freshly squeezed and perfectly sugary. Suckers for the combo of pork and shrimp (two meats that complement each other in their sweetness) will love their fried cha gio roll.
For my entree, I ordered the cà ri gà chicken curry, which was unlike anything I've had at Vietnamese restaurants in Tucson. Bright and coconutty, the richly flavored broth was perfectly soaked up by their rice noodles. The carrots and potatoes in the curry are the perfect bite: just soft enough and still sovereign in their own root vegetable flavor.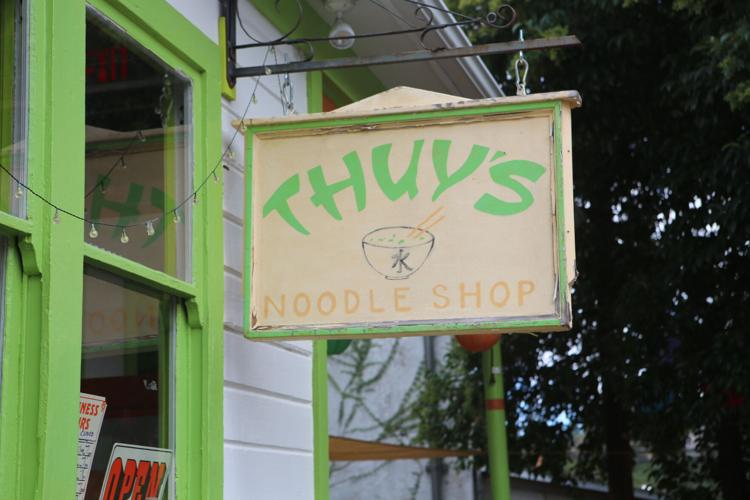 Location: 207 Tombstone Canyon Road
Hours: 11 a.m. to 7 p.m. Tuesday-Saturday.
Note: I dined outside and in the heat of summer, the flies did start to get to me. If you feel comfortable sitting inside, I'd recommend that.
For more information, check out their Facebook page.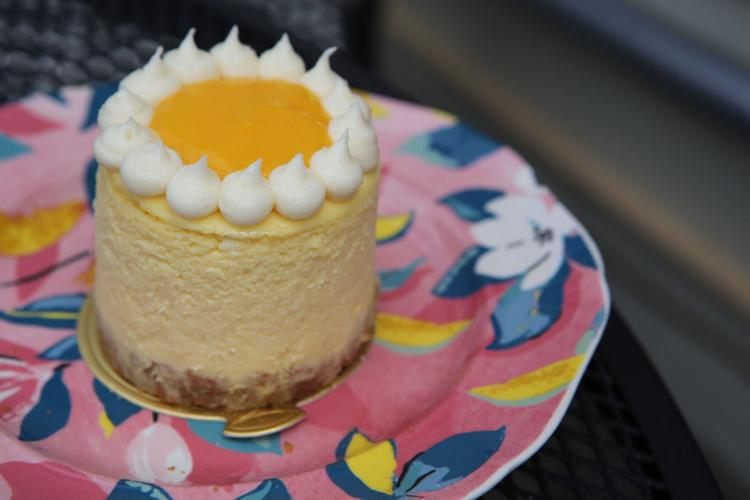 Patisserie Jacqui
If you're a pastry hound like me, it's worth the trip to Bisbee for Patisserie Jacqui alone. It's the closest I've found in Southern Arizona to the croissants I've had in Paris, bar none. The charming, frilly patio is the perfect place to delight in their laminated patisserie: choose from chocolate, almond or plain croissants — or an array of creative savory options.
Gluten-sensitive foodies rejoice: Jacqui's gf passionfruit cheesecake is just as much of a star as its wheaty counterparts. The jelly puree on top SINGS with the pure essence of the citrusy fruit. Cheesecake is rarely my go-to dessert, but I'll make an exception at Jacqui.
Location: 91 Main St.
Hours: 11 a.m. to 3 p.m. Thursday, 10 a.m. to 5 p.m. Friday-Saturday, 9:30 a.m. to 3 p.m. Sunday. The patisserie typically closes for summer break, so keep an eye on their Instagram for closure dates.
For more information, check out their website.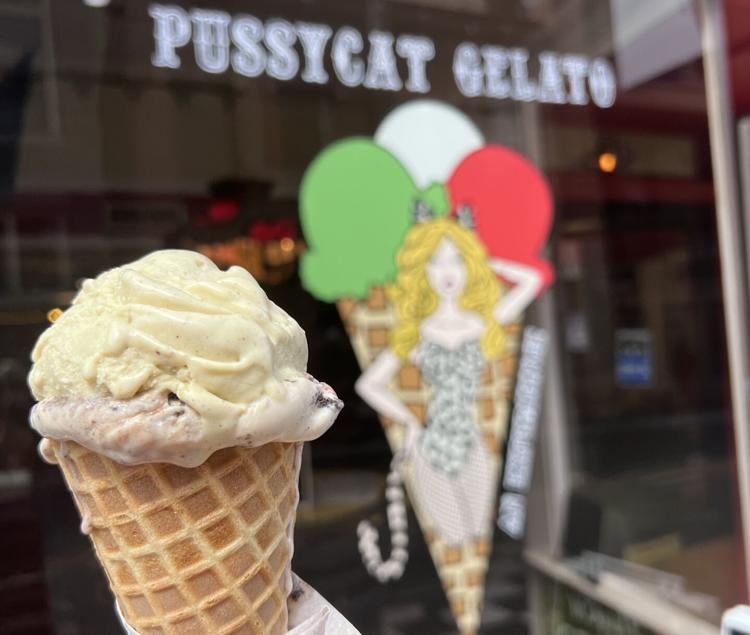 Pussycat Gelato
If you want to cosplay a vacation to Europe, after stopping at Patisserie Jacqui and peeling each luxurious layer of pastry to eat individually, you need to stop at Pussycat Gelato. The two restaurants are only a short walk apart from each other on Main Street — much closer than Rome and Paris. But once you're holding a cone and walking down the sunny avenue, you'll feel instantly transported to Italy (I know I did).
A woman I've never met asked me on the street what flavor I was eating: "Is it coffee?" she asked. I said, no, it's pistachio. But I understood her confusion: the naturally flavored gelato is the actual color of crushed pistachios, just a little more brown than green. Once you'll try it, you'll never go back to the Shamrock-shake colored pistachio of your youth.
Every time I visit Pussycat Gelato, I always ask when they're going to expand to Tucson (the Bisbee location is the original, but they've expanded to Sedona and Scottsdale). The employee who was on staff when I visited told me that walkability is the owner's primary consideration of new locations. That made sense to me — a huge part of the gelato experience is walking down the street feeling like an extra in "A Room with a View."
He hinted that they'd be interested in a spot on Fourth Avenue, but they hadn't found the right lease yet. My fingers are crossed something opens up sooner than later. Until then, it's worth the drive.
Location: 13 Main St.
Hours: Noon to 6 p.m. Sunday-Thursday, noon to 8 p.m. Friday-Saturday.
For more information, check out their website.
Cafe Roka
This is the eminent fine-dining restaurant in Bisbee. If you're visiting Bisbee to celebrate a special occasion, impress your loved ones by making a reservation here.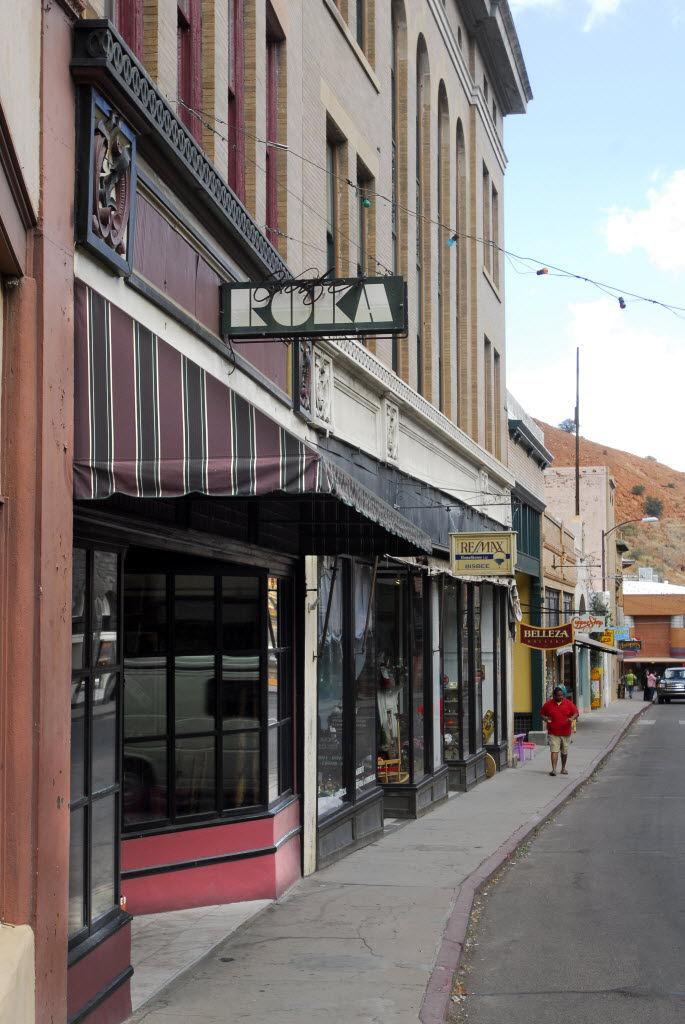 Location: 35 Main St.
Hours: 5-9 p.m. Friday-Saturday.
For more information, check out their website.
Mile High Muncheese
Despite the punny name, this spot is serious. This cheese shop offers one of the largest selections in the state of Arizona. If you're going to a picnic in the nearby Patagonia State Park, get a custom charcuterie board made (order 48 hours in advance). They also offer Arizona-made sake from Holbrook.
Location: 76 Main St.
Hours: 10 a.m. to 6 p.m. Thursday-Saturday, 11 a.m. to 4 p.m. Sunday.
For more information, check out their website.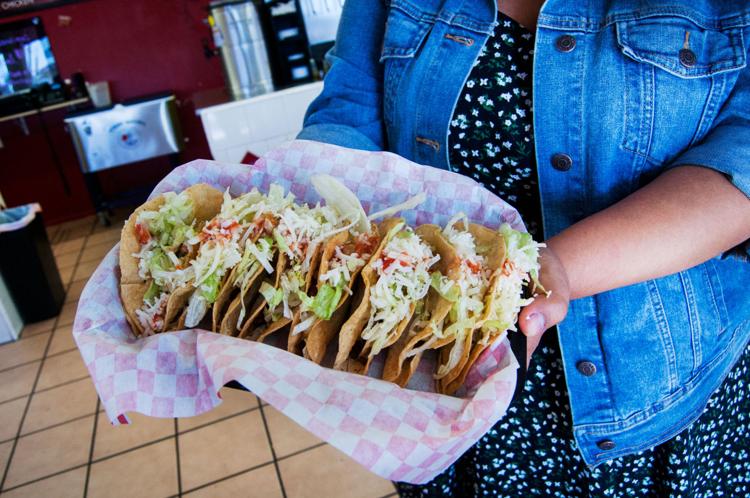 Los Tachos Restaurant
Tachos is a local Bisbee institution, off the beaten tourist trail. Their tacos dorados were the standout recommended food from our past coverage of Bisbee's food scene.
Location: 1335 S. Naco Hwy.
Hours: 9 a.m. to 4 p.m. Sunday and Wednesday-Thursday, 9 a.m. to 6 p.m. Tuesday, 9 a.m. to 7 p.m. Friday-Saturday.
For more information, check out our past coverage.
High Desert Market
This longtime local favorite has been recommended by several readers and our former reporter (and Bisbee hometowner) Samantha Munsey. Their gourmet, picnicky menu is both accessible and a little fancy. It's the kind of place where you should sample everything, and especially the quiche.
Location: 203 Tombstone Canyon
Hours: 9 a.m. to 5 p.m. Thursday-Monday.
For more information, check out their website.
Things to do in Bisbee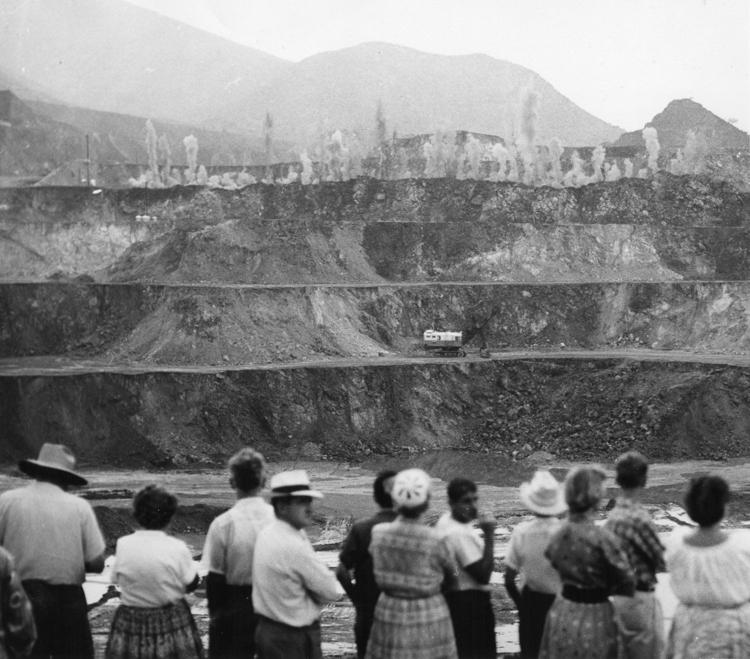 Mining attractions
Bisbee is a mining town. Touring the Queen Mine or gazing deep into the Lavender open pit mine are some of the most classic attractions in the area.
Artwork alley
While Bisbee's reputation might have been built on mining, its modern personality is deeply bohemian — epitomized in this quirky alley. The pop-up outdoor gallery is my editor Gloria Knott's favorite thing to do in town (perhaps while enjoying a gelato cone). Find it next to The Seance Room, 26 Brewery Ave.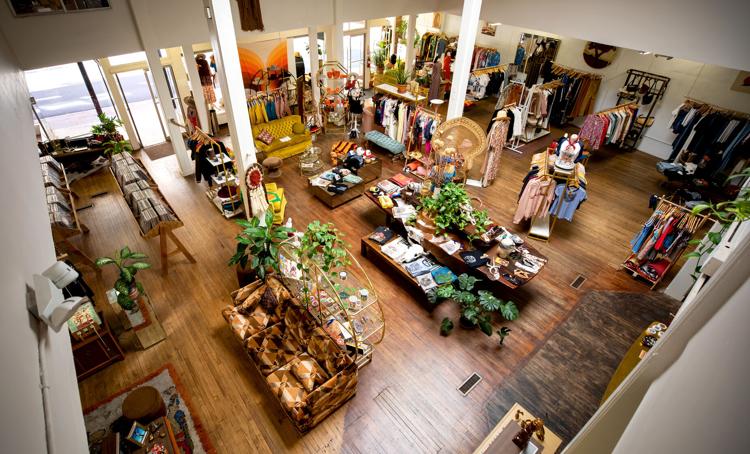 Shop at Classic Rock Couture or Acacia Collectibles
Bisbee is full of shops to turn normal outfits and spaces into signature works of art. We've written about the styles that have put Classic Rock Couture into some of the most famous closets in Hollywood, but focusing on their Instagrammable jackets belies their gorgeously curated boutique.
Acacia Collectibles, meanwhile, is a picker's paradise: three stories of knickknacks to sort through to find the diamond in the rough.
(People also love the creosote-scented items at Bisbee Soap & Sundry.)
Ghost stuff
Bisbee is notoriously haunted. If spook is your thing, embark on a séance or moonlight as a ghost hunter on an eerie tour of town.
Lowell Ghost Town
Nearby Lowell is an immaculately preserved ghost town. Its retro style gets flushed with new life, though, when the site is used for events like the Bisbee Festival of Arts.