Jam Culinary Concepts is adding Creole cuisine to its expanding world view.
The family-owned restaurant company — whose stable includes a pair of Vero Amore pizzerias and Oro Valley's gastropub-inspired Noble Hops Craft Beer + Fine Fare — will open Sazerac Creole Kitchen & Cocktails in St. Philip's Plaza on Jan. 16. 
"We wanted to do a New Orleans restaurant and this looks like New Orleans," owner Suzanne Kaiser said last week, looking around the 2,700-square-foot restaurant that was most recently home to Amalour Revival Lounge, 4280 N. Campbell Ave.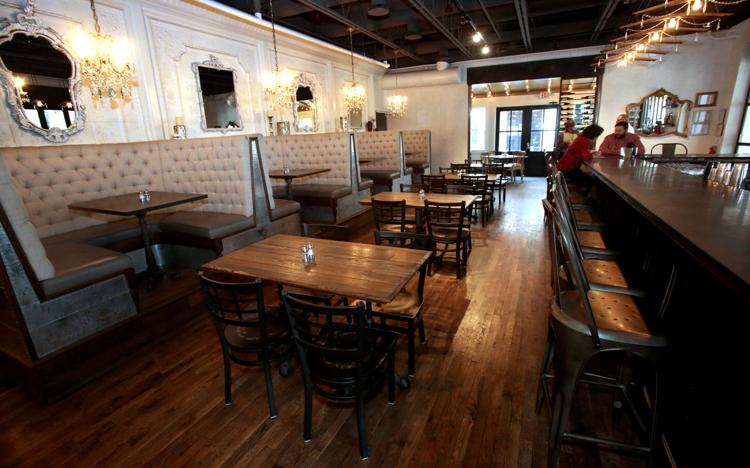 Sazerac is one of two restaurants that Kaiser's Jam Culinary Concepts — which she owns and runs with sons Aric and Joshua Mussman — will open in the coming months. They also have teamed up with Roop Singh to open Twisted Tandoor in the former Relish Kitchen & Wine Bar at 4660 E. Camp Lowell Drive. That restaurant, born out of Singh's late husband Mukhi's popular food truck of the same name, is expected to open in March, Josh Mussman said.
Sazerac started as an idea from Mussman's wife Tiffany Eldredge, a classically trained mixologist who runs the nearly two-year-old modern-day speakeasy, The Still, tucked inside Vero Amore at 2920 N. Swan Road.
"We wanted to do a cocktail bar, but we also know that food is our passion," said Eldredge, who married into the family in October.
Sazerac is named after the classic New Orleans Cognac and Absinthe drink largely believed to be the country's first real cocktail. It dates back to the mid-19th century, but lost favor early in the 20th century after Absinthe was banned in the U.S. in 1912.
Eldredge said her Sazerac menu will include several variations on the drink, drawing back to its origins and including Sazeracs made with Rye and scotch.
All of the drinks on the menu will adhere to Eldredge's old-school philosophy: keep it simple.
"We bartend under the principle that less is more," she said, adding that drinks will be made from three to five ingredients. Syrups will be made in house with real fruits, vegetables and sugars; no pouring pre-made mixes out of a bottle.
"I want people to come in not knowing what a Sazerac is and leave as an aficionado," said Eldredge, who trained under her sister Amy, who trained under the late Sasha Petraske, founder of the seminal New York City cocktail bar Milk & Honey.
Amy and her husband have a bar in Salt Lake City and help run the Mussman's Salt Lake venture Tinwell bar.
The primary goal of Jam is authenticity, going back to the start of Vero Amore in 2006, said Kaiser, who joined her sons to form Jam Culinary Concepts a couple years after they started. The brothers, both in their early 20s, were certified in Naples, Italy, in the Neapolitan style of pizza making. They imported their ovens from Italy and prepared pizza in accordance with the Neapolitan standards.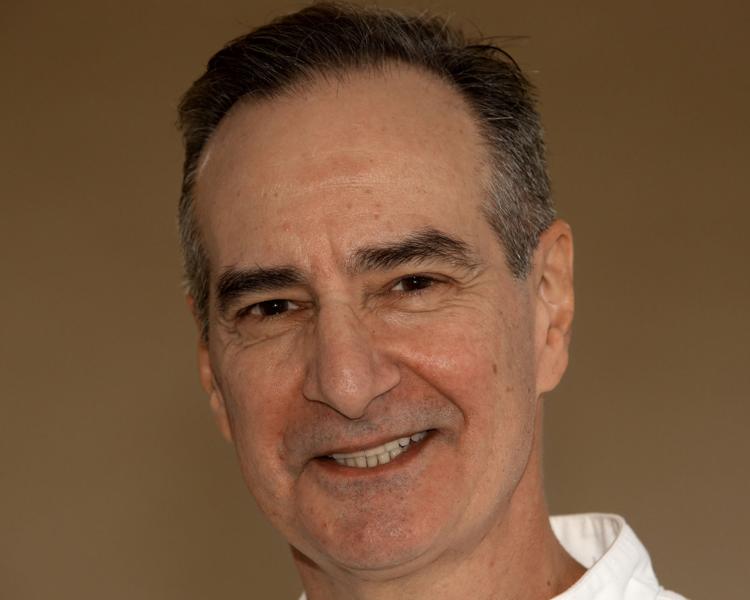 "If we're going to do something, it's going to be authentic," Kaiser said, before introducing Sazerac's New Orleans-born-and-trained Executive Chef Robert Iaccarino, who trained under Paul Prudhomme at the legendary NOLA chef's K-Paul's Louisiana Kitchen.
Iaccarino, who also worked for years in Italy and restaurants along the East Coast, said his goal goes much further than creating handcrafted Creole specialties including several variations of gumbo.
"I don't just want to bring the Creole dishes here. I want to bring the culture with it," he said.
One of those cultural touches will be special-occasion reveillon dinners, lavish feasts of at least 12 courses from soups, to meats and fowl entrees, vegetables, sweets and aromatic coffees to crafted cocktails.
The menu also will include the classic and much-loved beignets. Gumbos will go from the classic Lenten sausage gumbo to vegan gumbo, smoked duck and oyster gumbo, and shrimp and oyster gumbo.
"There are people still crying in New Orleans because my gumbo is not there," joked Iaccarino, who relocated to Tucson six months ago. "The levels of flavors and the diversity of that one dish is going to be an eye-opener for Tucson."
Kaiser said Sazerac will open on Jan. 16, and will be open from 8 a.m. to midnight daily; food service will end at 10 p.m. nightly.