We're all about exploring the place where you live, whether you're a newcomer or a lifelong resident. 
There are foods to sample, landscapes to wander and stories to discover. All of it will make you a more rooted desert dweller. 
If you're new to Tucson, welcome. We're excited to show you around. If you've been here a while, we're learning and discovering right along with you. Here's an introduction to 10 Tucson things to know as you make your home here and your invitation to continue exploring on your own. 
You'll hear people say Tucson has five seasons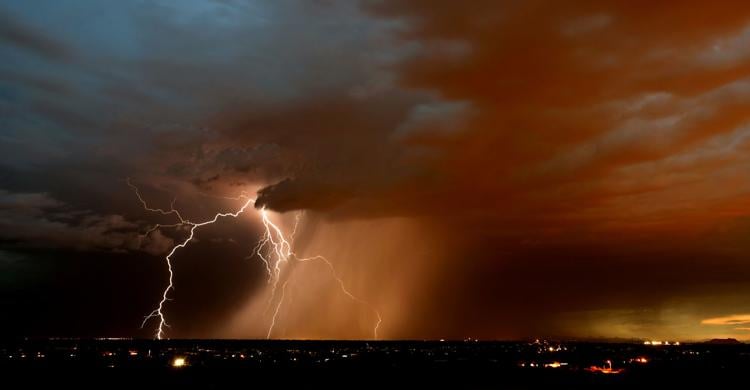 Nothing makes Tucsonans grumpier than a delayed or wimpy monsoon season — which officially spans June 15 to Sept. 30. 
When it rains in Tucson, it is an event worthy of stopping everything else you're doing to go stand at the windows — or better yet, outside. Everyone you talk to on a rainy day is sure to mention it — or complain about how the storm missed their neighborhood. It happens to all of us. 
Officially Tucson has the same four seasons as everyone else but we also experience both a dry and rainy season over the course of our summer, says Jeremy Michael, a meteorologist with the National Weather Service Tucson. 
It's also not true that Tucson is just hot all the time. During our winter months, temperatures can average around 65 degrees with an all-time record low of 6 degrees in January, 1913, Michael says. Winter also brings occasional rainy days and, rarely, even snow for the Tucson metro area. 
The city starts to warm up as March approaches, with spring bringing some of Tucson's sunniest and driest days — plus an explosion of blooms in the desert. 
June is typically Tucson's hottest month. This is that dry heat everybody talks about. As the Arizona-Sonora Desert Museum notes in its own record of Tucson's seasons, "Nearly every living thing is in basic survival mode until the rains arrive." We feel that. Michael also says that 117 degrees is the all-time record for the hottest it's been in Tucson — and that was in June, 1990. 
Although the National Weather Service notes the start of monsoon season as June 15, you'll hear people talk about the "old way" of measuring the monsoon's start. Basically, by that standard, the start of monsoon season was measured by three consecutive days with an average dew point of 54 degrees or higher, as measured at the Tucson International Airport, Michael says.  
Tucson may get rain into September, when storms from the Pacific Ocean can influence our area, Michael adds. In October, the average high is around 85. From there, the desert cools off rather quickly each month. 
You can go skiing in the desert ... kind of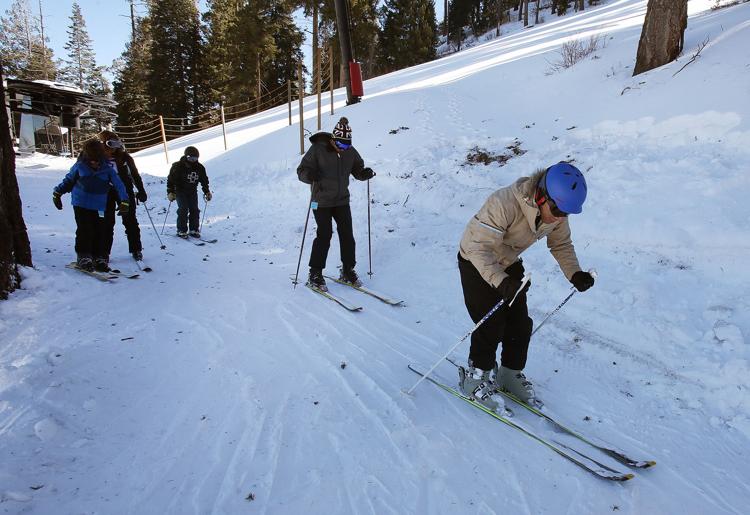 We may not have beachfront property in Tucson, but we do have island getaways of our own — sky islands. 
"A sky island is a forested mountain that's rising up out of the intervening desert and grasslands," says Louise Misztal, the executive director of the Sky Island Alliance. "There are 55 sky islands in Southern Arizona and northern Mexico, and they're unique in the sense that they're individual mountains that are isolated by different, low-elevation habitation." 
For those in Tucson, the Santa Rita, Rincon and Santa Catalina mountains — with our beloved Mount Lemmon — provide easy access to these forested wonderlands. Mount Lemmon is the highest peak in the Catalina Mountains and home to the charming community Summerhaven and Ski Valley.
Because of the rapid change in elevation as you go from desert floor to mountain summit, sky islands host tons of different habitats and ecosystems, making the Tucson area an international hotspot for animal and plant diversity.
"If you think about traveling up to Mount Lemmon, moving through different life zones, it's analogous to going from Mexico all the way to Canada," Misztal says. "There are lots of different habitats packed into a small region." 
Which is why some winters, you can go skiing in Ski Valley on Mount Lemmon, just 40 miles away from downtown Tucson. 
Misztal adds that the region sits between the Rocky and Sierra Madre Occidental mountains and the Sonoran and Chihuahuan deserts, bringing together diverse ecological influences and lots of birds, reptiles and mammals. Some of these include animals for whom our region is at the northern edge of their range in the U.S. such as the coati or rarely-sighted jaguar, she says. (You're not going to see a jaguar roaming the streets in Tucson, but there have been rare sightings as close as the Santa Rita Mountains in past years). 
The forests and increased moisture on sky islands offer refuge for people and wildlife alike during summer's hotter months. And during the winter, well, Tucson gets all the magic of snow without any of the shoveling. 
Tucson's rivalry with Phoenix goes way back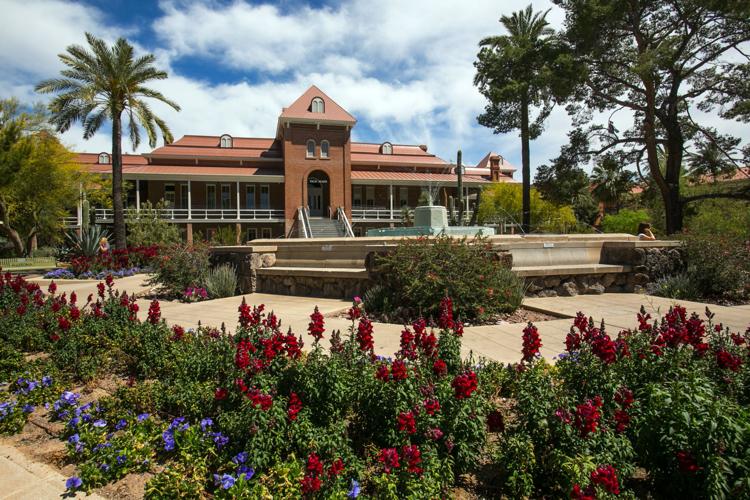 When Tucson kids are born, their toes and fingers are counted and then they're immediately given their first red and blue jersey and asked to pledge their loyalty to the University of Arizona.
Just kidding.
Although the rivalry between UA and Arizona State University does run deep for locals. So deep that in 2019, the New York Times reported that the UA/ASU rivalry was the biggest in all of college football based on research from two business professors.
The Territorial Cup game, an annual meeting between the two teams, dates back to 1899 when ASU, then known as the Arizona Territorial Normal School, defeated UA in a game played on Thanksgiving Day and became the keepers of the silver-plated trophy. Over the years the trophy was lost but in 1980 it was found in a church basement, according to the UA Alumni Association. Since 2001 the winner of the Territorial Cup game, or "Duel in the Desert," gets possession of the trophy until the following year. 
The game is usually played during Thanksgiving weekend.
For a few weeks in February, the world comes to Tucson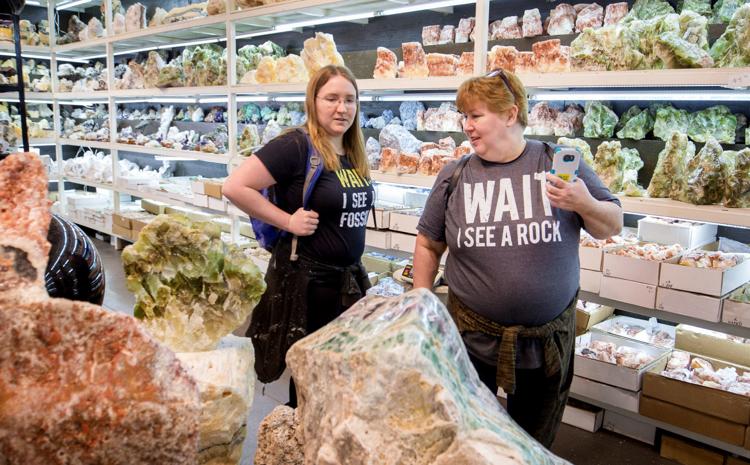 Every year (minus pandemic years), the Tucson Gem, Mineral and Fossil Showcase attracts tens of thousands of visitors from around the world to sell and purchase everything from fossilized wall art to tiny gemstones. Think of it like a marketplace for museums, with human-size geodes, dinosaur skeletons and meteorites that you can walk right up to. 
Most of the dozens of shows are open to the public, and although some of the price tags are tens of thousands of dollars, there are also plenty of affordable items for the casual treasure hunter. 
You know it's almost gem show time when white tents start popping up along Interstate 10 and near downtown Tucson. In 2020, about 50 individual shows were scheduled.
This massive, world-renowned showcase actually started with one gem show put on by the Tucson Gem and Mineral Society in a Tucson elementary school in 1955, according to a 2014 Arizona Daily Star story.
In 1961, the young Tucson Gem and Mineral Show snagged an exhibit from the Smithsonian Institution. Peter Megaw, a longtime member of the Tucson Gem and Mineral Society, told #ThisIsTucson before last year's show that the curator began telling his peers about the great time he had in Tucson —  a welcome break from nasty winters — and other museums took notice. Soon, satellite shows starting sprouting from the main show's spillover. 
The Tucson Gem, Mineral and Fossil Showcase isn't the only iconic Tucson event on our calendar. Other significant Tucson events you need to know about include La Fiesta de Los Vaqueros Tucson Rodeo, the Tucson Festival of Books, the Fourth Avenue Street Fair, Cyclovia Tucson, Return of the Mermaids, Tucson Meet Yourself, the All Souls Procession, El Tour de Tucson and the Winterhaven Festival of Lights.
Tucson is a launch pad to the stars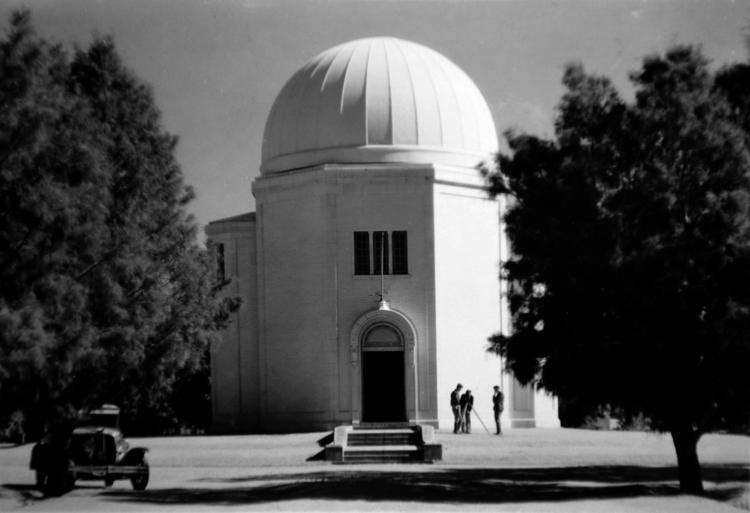 Around the 1920s, the Steward Observatory was established on an isolated area of University of Arizona land: A former ostrich farm. 
That was the beginning of Southern Arizona's love affair with astronomy. 
"The true origins go back to those pioneering days," says Chris Impey, a distinguished professor of astronomy at the UA. "The next big jolt forward came when the national observatory picked Kitt Peak for the site in the northern hemisphere." 
"It's just been a pretty steady march of more telescopes, more astronomers, bigger telescopes and a lot of collaborations," Impey says, pointing out that while Tucson and Southern Arizona may have the highest concentration of astronomers and telescopes, sites such as Hawaii and Chile have more telescope power. 
Still, Southern Arizona has a lot of star power of its own with both amateur and professional astronomers from around the world coming here to study the skies. Impey says that out of the UA's astronomy department came the College of Optical Sciences and the Lunar and Planetary Laboratory, which has led NASA missions including the Phoenix Mars Mission to study the climate and history of water on Mars and the OSIRIS-REx mission to return a sample from the asteroid Bennu.
Our weather is part of the reason the area has become a space hub. 
"There are some storms, but the main part of spring and fall are beautiful, with week after week with clear skies..." Impey says. "And you need dry weather. Moisture is the enemy of instruments and mirrors. Water and moisture are the enemies of astronomy with its delicate hardware." 
Local dark sky ordinances also regulate light pollution. That's why it's so dark in many Tucson areas at night. 
"These ordinances actually have made a difference," Impey says. "Tucson is not as bright as it would be." 
And that makes for good stargazing. 
Tucson is a thriving arts community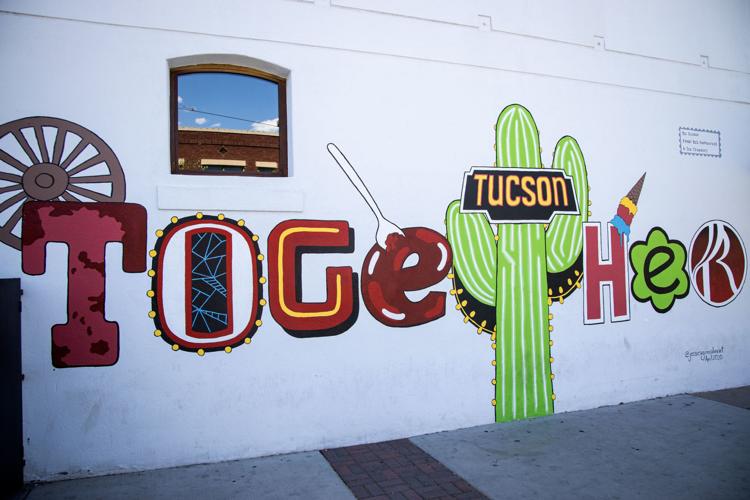 The city's affordability, landscape, climate and its welcoming community are among the reasons so many artists choose to make their home here, says Matt Rolland, director of programs for the Southern Arizona Arts & Cultural Alliance.
You've likely seen some of the hundreds of murals and sculptures during your drives. But those public artworks are just a small taste of Tucson's rich and vibrant arts scene.
"The reason I love Tucson so much, and I think it's really a unique arts community, is because you have a blending of cultures and people that you won't find anywhere else in the United States," Rolland says. "There's a long history of the arts in Tucson dating back thousands of years and Tucson is a place where that culture is a living culture."
The influences from Tucson's original inhabitants, the O'odham and Pascua Yaqui tribes, combined with the arrival of Spanish settlers, then later German and Irish immigrants, and its Latino and Black communities has resulted in the blending of the different traditions that influences everything from the food to the music and arts.
"These cultures have been mixing in Tucson for thousands and hundreds of years, so you see it in the music and in the visual arts," Rolland says. "…in the music you have mariachi groups that play polkas, you have Tohono O'odham groups that play what they call chicken scratch that's a blending of music traditions from German to Irish to native traditions."
But Tucson's arts community isn't just for admiring, Rolland says. It's meant to be participatory.
During Tucson's festival season, which spans from October to March, you'll find a celebration honoring a different part of its culture every weekend, Rolland says.
And this city has a really strong guild community with societies and groups representing everyone from watercolorists, to handweavers and spinners and quilters. 
"I would encourage people not to come and consume but to participate. This is a great place to come and learn to make art," he says.
We actually do have a river with water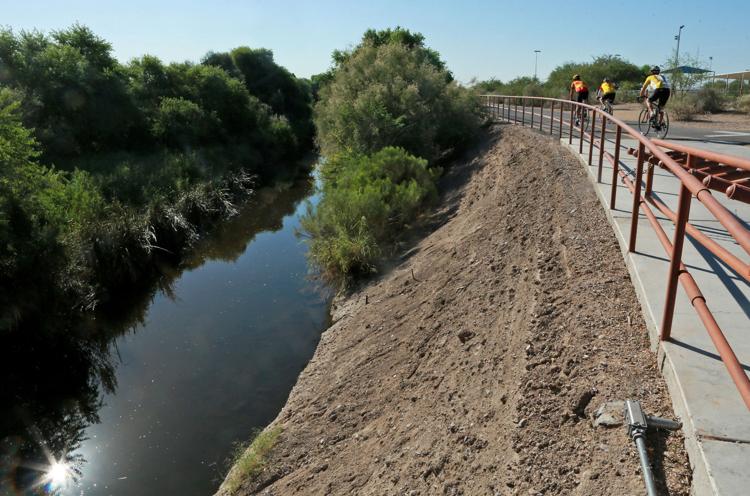 Many of Tucson's rivers stretch across our landscape, dry and dusty, flowing only after heavy rainfall. 
But not the Santa Cruz River. 
The Santa Cruz River starts in the San Rafael Valley, near the U.S.-Mexico border, flows south into Mexico, forming a horsehoe shape as it heads back into Arizona and flows north all the way to the Gila River. Along the way, it hugs Tucson's west side. 
"The most obvious thing I didn't know when I arrived in Tucson was that the Santa Cruz used to have a lot of places that flowed year-round," says Claire Zugmeyer, an ecologist with the Sonoran Institute. "It still does, but that part is less obvious." 
Historically, the Santa Cruz flowed near downtown Tucson and Sentinel Peak (also called "A" Mountain), where people have lived for thousands of years.
"The Santa Cruz is the foundation for our region's rich cultural and natural heritage," Zugmeyer says. "Water is our lifeblood." 
And due to groundwater pumping in the 1940s, much of the river dried up. 
Zugmeyer estimates that today, there are about 40 miles of flowing river once it comes back into the U.S., divided into four stretches. Three of those stretches are dependent on treated wastewater (called effluent) getting released back into the river. The fourth is near Mission San Xavier del Bac, where water started to come up from the aquifer naturally a couple years ago.
Treated water released from the Nogales International Wastewater Treatment Plant flows from Rio Rico through Tubac and then again in northwest Tucson from the Agua Nueva facility north of the Sweetwater Wetlands and the Tres Ríos Wastewater Reclamation Facility near Ina Road. This means that there is actually a large stretch of flowing river in northwest Tucson and Marana. Zugmeyer suggests hopping on the Loop at the Crossroads at Silverbell District Park to explore. 
Then, a couple summers ago, Tucson Water began releasing reclaimed water back into the river near the downtown area as part of its Santa Cruz Heritage Project. 
"All of these rivers and waterways are critical for wildlife, even though they're not super common for the landscape," Zugmeyer says. "But for Tucson itself, we wouldn't be here if the Santa Cruz hadn't been here. Even though we hear a lot about how the river is dry and we have lost a lot of those places, we still have some flowing." 
How Tucson got its name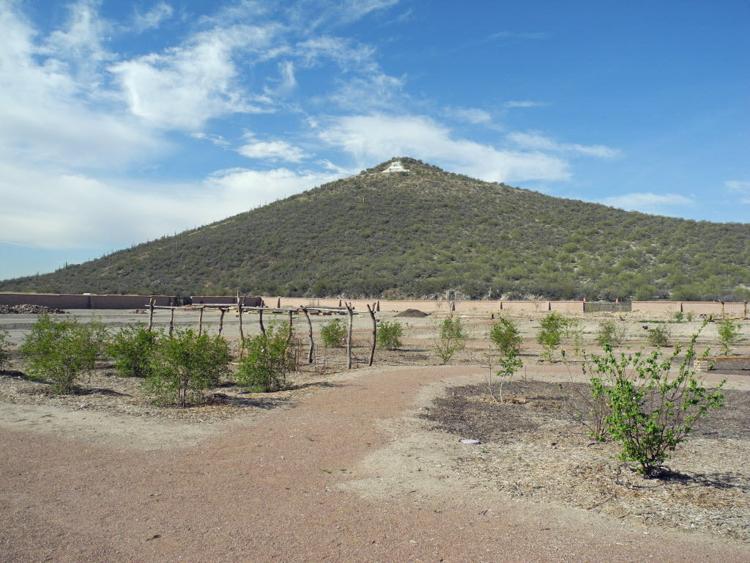 Tucson sits on the ancestral land of the Tohono O'odham people, who established villages along the fertile area along the Santa Cruz River below Sentinel Peak or "A" Mountain, where they cultivated crops of corns, beans and squash. 
"The name 'Tucson' comes from the O'odham word S-Cuk Son which means 'at the foot of the black' and it doesn't say black mountain or black hill because it was obvious that 'A' Mountain was this big black mountain and so was Tumamoc Hill," says Diana Hadley, a historian and board member of the Friends of Tucson's Birthplace which operates the Mission Garden at the base of "A" Mountain.
Hadley says if you look at historic records, you're likely to find different spellings of the O'odham word because it wasn't a written language until recently. Variations on the name include Cuk Son and Ts-iuk-shan and Spanish interpretations like Tuqui Son. 
Tucson's birthday is officially recorded as Aug. 20, 1775, which is the date that the Tucson Presidio was established, but really, the O'odham and the Hohokam people before them had been living in and farming the area since at least 2100 B.C., Hadley says.  
"It's the longest continuously farmed area in the United States. There's been agricultural fields right in the area where the Mission Garden is ... for 4,100 years," Hadley says.
Tucson is a UNESCO City of Gastronomy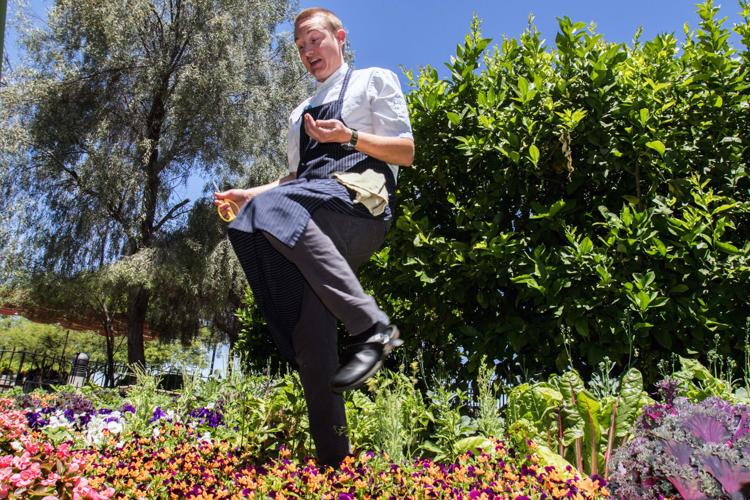 Tucson's centuries-long agricultural history is one of the reasons it was designated as a UNESCO City of Gastronomy in 2015.
We were the first city in the United States to earn the honor, which makes Tucson kind of a big deal in the culinary world. 
Tucson's 16-page application for the designation "argued that Tucson is one of the oldest settlements in North America with 4,000 years of agricultural history. Indigenous and New World ingredients come together with Old World traditions to form a unique and contemporary Southwestern cuisine. The application also boasts of Tucson's many farmers markets, community gardens and food festivals that promote eating local," #ThisIsTucson's former writer Andi Berlin wrote about the designation in 2015. 
The designation places Tucson among 180 cities in 72 countries as part of UNESCO's Creative City Network, which encourages collaboration among the cities and helps them become hubs for creativity and culture.
You're not a true Tucsonan until you've tried these foods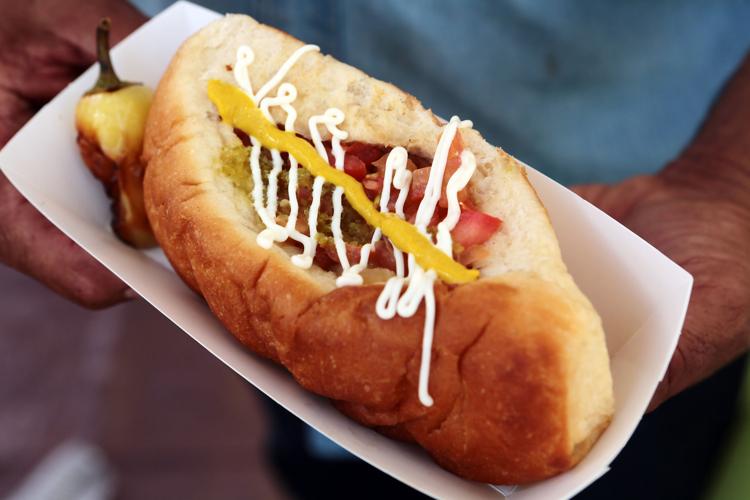 Well before the UNESCO designation, Tucsonans knew our food scene was special, thanks to the diversity of food found here from noodle shops to taco spots.  
We know there are so many restaurants and dishes you're eager to try but there are a few that top the list before you can consider yourself true Tucsonan. 
First off, the Eegee's drink, a fruit-flavored ice slush that is legend around here. It's sold at the numerous sandwich shops bearing the same name all throughout town. Standard flavors are lemon, piña colada and strawberry, and there's a rotating flavor of the month. July's watermelon Eegee's is pretty much the official drink of summer. 
Also found all around the city: restaurants, food trucks and stands selling the Sonoran hot dog, Tucson's answer to the Chicago Dog. 
Our version is made with a bacon-wrapped frank, topped with whole pinto beans, diced tomatoes and onions and drizzled with mayonnaise, mustard and jalapeño salsa. It's all packed into a soft and fluffy Mexican bolillo bun because a normal bun simply wouldn't do for this divine medley of ingredients. El Guero Canelo and its owner Daniel Contreras could be considered Tucson's top hotdoguero after winning a James Beard Award, the highest of culinary honors, in 2018 for his version. 
There are also 23 miles of Mexican Food, billed as the best in the country, to eat your way through. There are more than 50 Mexican restaurants on the list that represent Tucson's culture and history. One of the more famed spots on the list is El Charro Cafe, the oldest Mexican restaurant in the U.S. that's been continuously operated by the same family. The restaurant also claims its founder Monica Flin created the chimichanga during a mishap in the kitchen when she dropped a burro into a pan of frying oil. 
Even though the spine and thorn covered desert flora can seem a bit intimidating you'll find that much of it is edible and quite tasty.
You can test the desert in items like pancakes made with mesquite flour and prickly pear jellies, common at farmers markets. Or try grilled cactus pads or nopales which you can find at places such as Penca Restaurante, Zio Peppe and Tumerico.
This story was originally published in September, 2020.