When the pandemic started and kids began learning from home, Jessica Dennes, a former teacher and tutor, immediately wondered if kids had a dedicated space to do their schoolwork. 
"One of my first thoughts was where are these kids going to sit and learn?" she says. 
An experience she had years ago as an in-home reading tutor also came to mind. 
When she asked the boy she was tutoring to show her where he kept his books he led her to his closet where all his books were kept in a crate buried under other items. 
Dennes realized that while the boy had reading materials, he didn't have a bookcase or shelf to keep them in — making them inaccessible. 
"That's when I first realized having a dedicated learning space in your home is really important even if you're not going to sit there and do homework, you have your stuff there and easy access to it," Dennes says.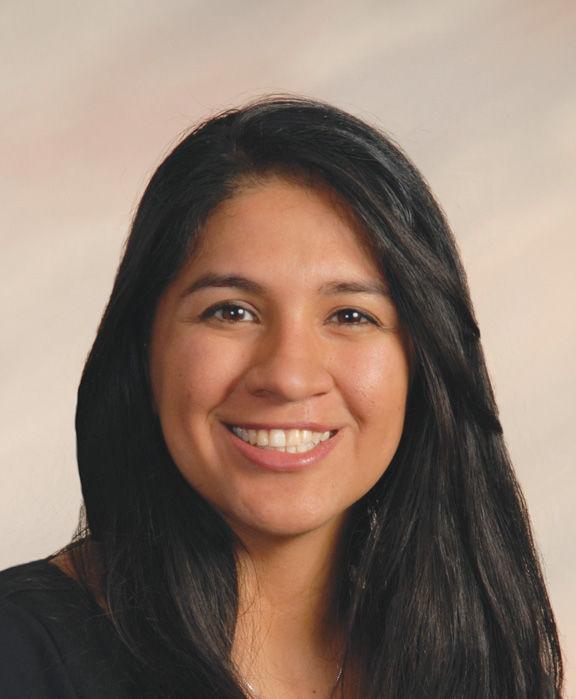 Then, this fall when school resumed online she saw parents posting photos of elaborate, classroom-like learning spaces they had made for their kids that contrasted with kids who were set up at the kitchen table or couch. 
"You definitely saw the disparity, the differences between the families that had money to spend on that and the families who were making it work with what they had," she says. 
Dennes looked around her own home and spare furniture she had and wondered if there were other people who had office equipment they weren't using and if there were families who had a need for those items. 
"I just thought this needs to be a thing that people who have these items could easily give them to the kids that need them right now," she says. 
She shared her idea with her pastor and decided to put her idea to action. Earlier this week she launched Spaces to Learn, a project that collects donated desks, keyboards, desk lamps, headphones and other equipment to help make learning from home a bit easier and more productive for families who couldn't otherwise afford to purchase these items. 
Dennes' church, The Village Church is supporting the project through its non-profit The Village Community Ministries. 
To pilot the project, Spaces to Learn is working with Interfaith Community Services to provide donated items to families who are part of its Single Mom Scholars program. 
"Single Mom Scholars is a program for women who are single parents pursuing a college degree but have experienced difficulties in being able to complete that," says Jordan Vargo, program coordinator for Single Mom Scholars and volunteer services at ICS.  "We provide wrap-around or holistic support whether it's financial or community supports that can relieve the pressures and external issues of everyday life so they can complete school." 
Currently, there are 25 women and 54 children in the Single Mom Scholars program. About 20 of the moms have expressed a need for items including desks, bookcases, desk chairs and organizers. 
Vargo says moms in the program have a lot on their plate including financial stress from job losses and mental and behavioral health issues with their children as a result of the pandemic. ICS has worked to make sure their basic needs are met and made sure families in the program had laptops for remote learning, but Vargo says when she asked the moms if they had a need for other equipment to create a learning space for their children, overwhelmingly the answer was yes. 
"I never even thought to ask them where are your kids doing their homework? Where are they doing their schoolwork? Where are they doing their Zoom calls?" she says. 
Anyone who has gently used or new items from the list can make a pledge to donate them and they are asked to drop off donations on Oct. 22 and 23. More information about the collection days will be sent to donors when a pledge is made. Spaces to Learn is also accepting monetary donations to purchase any items that are not donated. 
Dennes says she hopes to partner with other organizations and groups who work with low-income families with the same need for home office items to help support their children with at-home learning. 
"We're just getting started and hope to be able to serve more students in the months to come," she said in a news release.