And they knew other families and climbers surely felt the same.  
A September opening date is planned for the indoor rock climbing gym, located near Costco and Topgolf — in the same parking lot as the Home Depot and Sportsman's Warehouse. 
With more than 12,000 square feet of climbing terrain, and a footprint of more than 22,000 square feet, Rock Solid will also include a fitness center with your typical treadmills, bikes and free weights plus a fitness studio for classes including yoga and dance. 
"We'll be very full service," Carlton Taylor says. "A one-stop shop for fitness and climbing."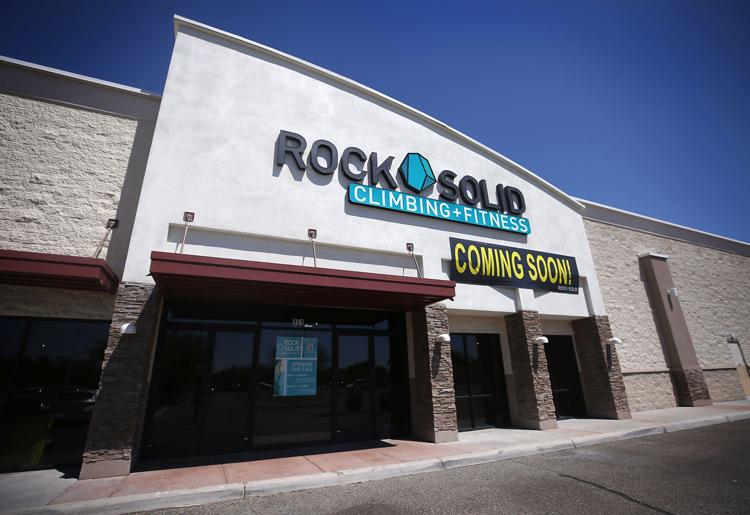 Rock Solid Climbing + Fitness, 3949 W. Costco Drive, joins other Tucson-area climbing and bouldering facilities Rocks and Ropes, near downtown, and the BLOC Climbing + Fitness + Yoga, on the east side. Taylor says his family regularly climbed at the BLOC when they lived in northeast Tucson. It was a hobby that everyone enjoyed that kept them fit and active. But a move to Marana suddenly made that gym a 50-minute drive. 
The Taylors partnered with industry professionals Cory Hanson and Shannon Lowe to co-found their own business, Rock Solid Climbing, and bring indoor climbing and bouldering to northwest side of Tucson. 
"There will be something for everyone here," says Carlton Taylor, who works full-time as an oral and maxillofacial surgeon. "It will be catered to first-time climbers to make it intuitive and fun, but also for hard-core climbers who have been climbing seriously for 15 years." 
The gym will have rock climbing walls at almost every angle, with everything from a 70-degree overhang that has you climbing almost upside down to a toddler area for kids ages 1 through 3, says Taylor, who has four kids of his own, ranging in age from 2 to 8. The routes will regularly change to keep things interesting.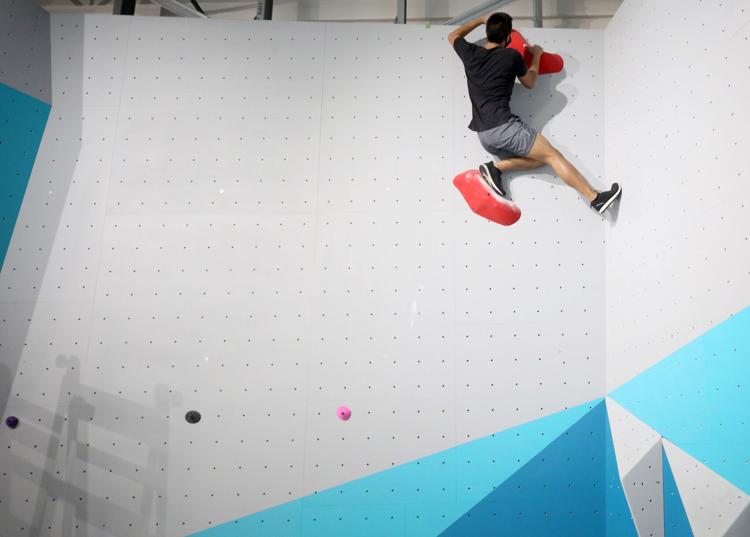 "The cool thing about climbing is all ages can do it," Taylor says. "A toddler just getting out of the crib can climb too ... Our 6- and 8-year-olds are strong climbers. They're better than a lot of adults. And the 2-year-old, it's hard to corral her sometimes, so the toddler area needed to have a gate on it ... We wanted to build a place for our family." 
The gym will be open 24/7 for members — there's a founding membership special that ends Sept. 7 — and will also have drop-in and punch card options. Gear is available for rent, and members will get free fitness classes. Eventually, the founders hope to organize rock climbing teams when it is safe to do so. 
When they do open, coronavirus safety precautions will include temperature checks, mask requirements, social distancing and heightened cleaning frequencies. Taylor says the facility is so large that 25 percent occupancy still allows 75 people in the building, with 200 square feet per person.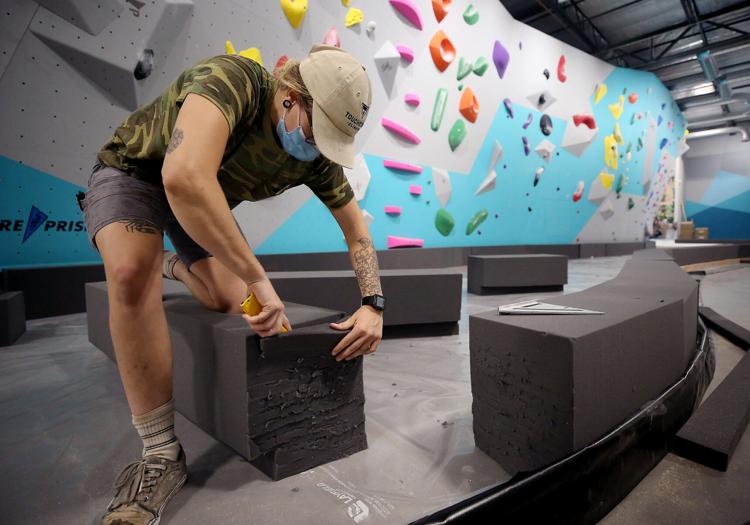 "We're really excited," he says. "It's kind of crazy times, and we hope we're going to be able to provide a place where people can forget the stress and pressures of everything going on and get the exercise their bodies want and enjoy a new climbing facility."