When Aimee Klein first saw Zoppé Family Circus several years ago in her hometown of Fargo, North Dakota, the show enchanted her. 
A performer herself, Klein asked Giovanni Zoppé, the circus director and starring clown Nino, if they could use another accordion player. 
When Zoppé Family Circus opens in Tucson on Friday, Jan. 10, you'll see Klein in the center of the ring as her alter-ego Natasha Vodkavitch, the show's ringmaster. 
"It feels like home," she says of her debut as ringmaster. 
The circus is in town until Sunday, Jan. 26, and this year's show "La Nonna" showcases women-led acts in tribute to the ladies behind the circus, particularly a Zoppé matriarch who kept the circus alive in the 20s, 30s and 40s. 
"'La Nonna' is a celebration of the power, strength and beauty of our women," Giovanni Zoppé says, adding that the show is also about equality and working together.  
The old-world circus got its start more than 175 years ago when a young street performer and an equestrian ballerina fell in love and ran away to Venice, Italy, where they founded the Zoppé circus. The Zoppé Family Circus eventually made it to the United States and is still run by the family.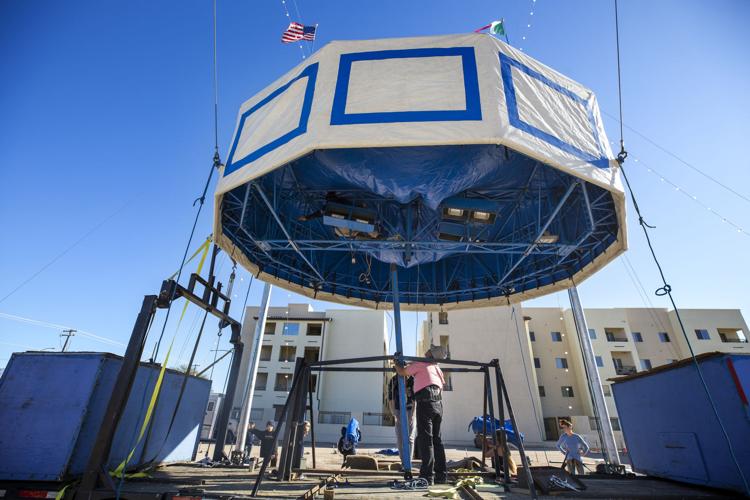 Fittingly, Zoppé's teenage daughter Chiara Zoppé-Meyer helped her father develop the story of the "La Nonna" shows. Although she performs regularly, we won't catch her in Tucson. Chiara can only participate in shows that fall during school breaks. She says she has been in the ring since she could walk, but for this show she played a bigger role. 
"Me and Papa worked on the show of the power of women together," she writes in an email. "It feels great." 
Zoppé says that about 80 percent of the show's cast are women, from the tightwire walker to the all-ladies gaucho act.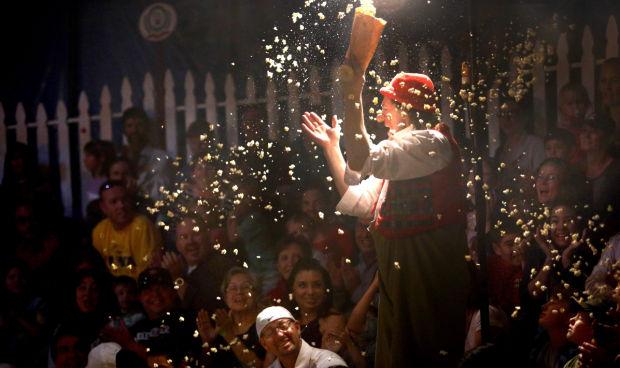 "Frequently, I'll get asked by little girls after the show, 'Do you think I could do this some day?'" Klein says. "It's really exciting to see their eyes light up." 
Zoppé adds that rather than spotlighting individual acts, the performances in the show contribute to an overall story. You can expect comedy, clowns, jugglers, acrobats, flying trapeze acts, horses, dogs and more at this 500-seat, one-ring circus, he says. You will not see elephants at this show. 
"I hope the audience can be as enchanted as I was when I first saw Zoppé perform," Klein says. "I hope that our show can lift them up, and maybe for a moment they can forget about any problems they may have and just be part of the magic." 
---
If you go
What: Zoppé Family Circus
Cost: $30 for adult general seating, $20 kids 3-12 general seating. A family pack with four tickets costs $80; select one-hour kids shows are $10.
More info: Go here for times and tickets