Come next year, Tucson's toy store Mildred and Dildred will have twice the room to play. 
Autumn Ruhe, the owner of Mildred and Dildred, says expanding to a second location had been back-of-mind for a while but hadn't amounted to an active search. The shop's current location is in La Encantada. 
"We had been thinking about it, but we didn't want to step on any retailers' toes," Ruhe says. "We didn't want to go somewhere midtown and be in Kid Center's neighborhood." 
So when the toy store closed, the door opened for Mildred and Dildred to purchase the space. 
"Clearly that neighborhood and part of town like toy stores, because Kid's Center was able to be open for 30 years," she says.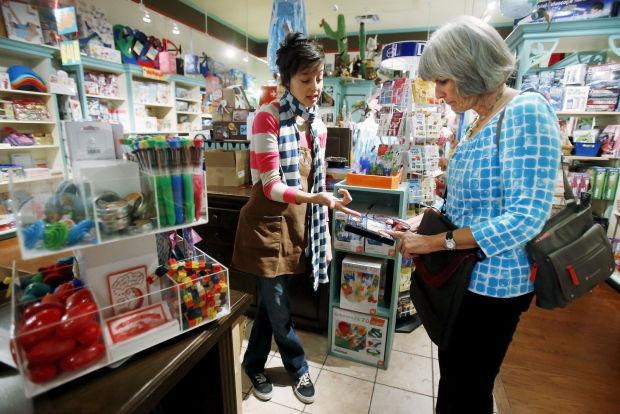 The space is around double Mildred and Dildred's 1,600-square-foot store at La Encantada — an addition needed especially at this time of year. Ruhe says the limited space for back stock means that her garage transforms into toy storage as the holidays approach. 
She's also excited to expand the store's book offerings. 
"Here, the book section is one corner, and we want to have books for older kids, but there is no space," Ruhe says. "With the Kid's Center space, our book section will be four to five times the size." 
She hopes to see the store opening in spring of 2020 but can't predict for sure. They plan to make changes to bring the space more in line with the aesthetic of the La Encantada location. 
"We're just grateful to be in Tucson," Ruhe says. "I think Tucson is a more small-business-friendly community than other places, so we're really grateful to have the chance to be here." 
For now, you can check out Mildred and Dildred at La Encantada, 2905 E. Skyline Drive, on the ground floor.