That makes sense. Three friends started the new Green Valley studio that offers group fitness classes for women. 
The gray drapes, sitting area and crystal chandelier give the studio a boutique vibe, but not in a stuffy way. Like we said, you're among friends. 
Glo Fitness Studio opened last week and has already gained popularity, said Jen Miranda, who co-owns the business with Julie Agraz and Eva Stephens.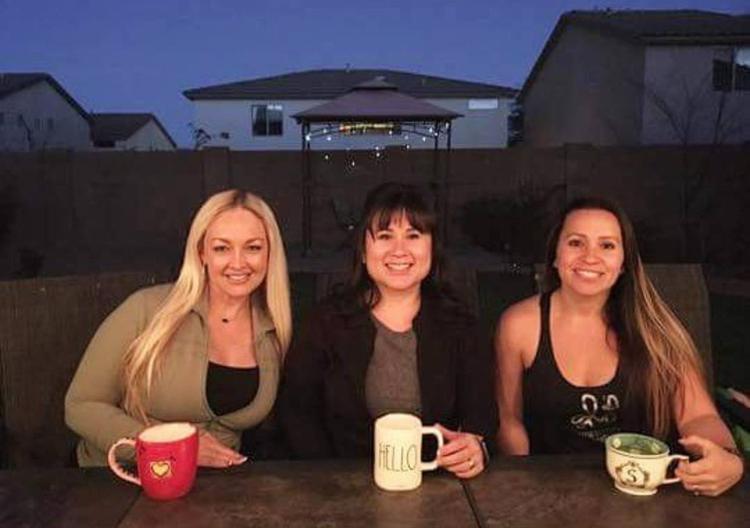 The three women were already friends who shared a common goal: To help people in a comfortable atmosphere.
Their vision for the business is to "help a wide variety of women embrace their bodies and their differences and learn we can all come together even if we don't like the same thing or the same workout," Miranda said. "We can come together in a safe place to meet the same goal, to get in a better place mentally, to feel confident and be comfortable doing so."
The studio is large enough to fit about 25 participants, but not so big that you get lost in the mix.
"People get specialized attention and they know it's fun and there's a variety," Miranda said. "It gives you a chance to try out a lot of different workouts and a lot of cross training, which is super beneficial. There's definitely something for everybody, for sure."
Women's classes include total body sculpting, Zumba, dance fitness, Pound, barre and Muscle Mama Fit, to name a few.
Though most classes are geared toward women, Glo offers three co-ed yoga classes and a family fitness class that lets the whole family exercise together for $7. 
Childcare is not provided, but it's a family-friendly studio, so kids are usually welcome to hang out and sometimes participate, depending on the class.
"All three of us have kids, and it's been a struggle," Miranda said. "How do you get your workouts in and have the kids? So, we try to be accommodating."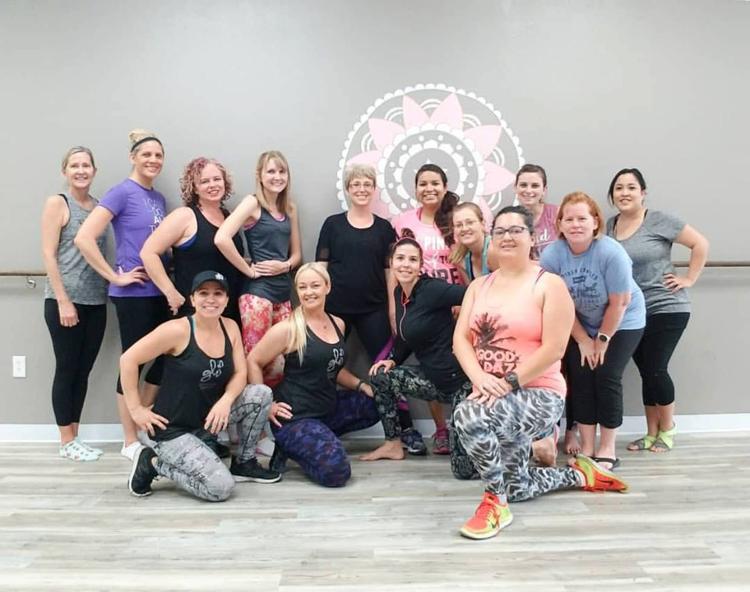 We (Johanna and Angela) traveled to Green Valley to try the Ballet Booty Barre class so we could tell you about it. 
On the drive, Siri told us to go to a 55-and-older RV park. We asked the guy at the security shack if there was a fitness studio inside and he had no idea what we were talking about. Moral of this story: Don't listen to Siri. She lies. 
Here's exactly how to get there from Tucson: Take I-19 to Duval Mine Road and turn right. The shopping center is on the right-hand side just past the freeway. You'll see a Taco Bell and an Ashley Furniture store. You're welcome.
Some background
• Angela is a fairly active mama in her early 40s. She tries to hit the gym at least three times a week (ok, ok, it's usually like once or twice) where she runs on the treadmill, lifts weights and takes classes. She loves the post-workout zen she feels after a good sweat session.
• Johanna is in her late 20s and gets by with 20-minute workouts every morning. Don't be too impressed. She keeps her pajamas on and lunges and crunches to YouTube videos while binge-watching Netflix. Every now and then she goes for a run and remembers she hates running.
On the studio
Johanna: This is the kind of place you would look forward to visiting. The long, skinny studio is airy and bright, with a ballet barre on one wall and mirrors on the other. It definitely has that boutique studio vibe — but its shopping center locale and friendly staff keep it real. This is fancy fitness for the rest of us. 
Angela: I love the intimate and relaxed atmosphere of the studio. I also really love the colors they use and the way there are slats of vertical mirrors on the wall rather than one huge one (it made me feel skinnier). It was quite lovely.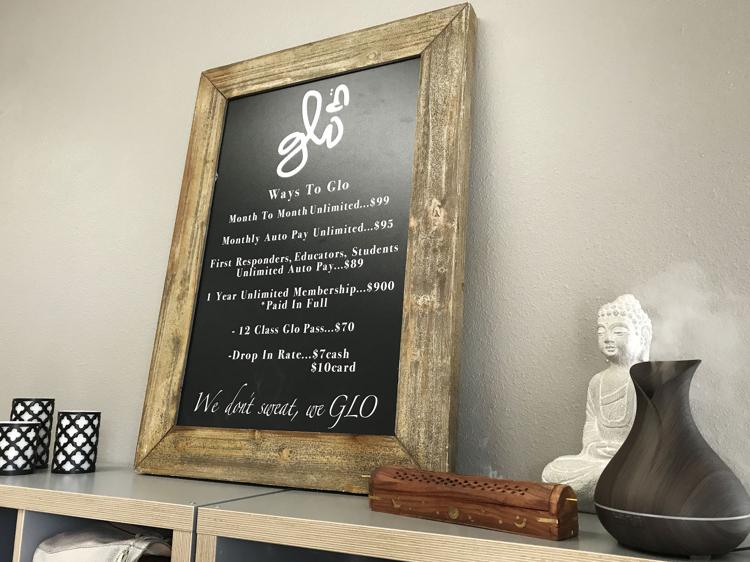 On the class
Johanna: I love barre! Just had to get that out there. I've taken just a handful of Barre3 and Pure Barre classes, and this class definitely held its own, combining what I love about barre with that you're-among-friends ambiance we already mentioned. 
Our instructor, a local ballet teacher, led us through (mostly) low-impact squats, pliés and relevés that cause your muscles to quake and burn. That means it's working. 
You'll feel the dancer within emerge when you step up to the barre. I recommend putting your hand on your hip to really tap into your inner ballerina. You never knew you were so graceful. 
The three store owners were also in class with us, amping up the fun, as everyone bantered back and forth, groaning when the instructor demonstrated the next set of pliés/relevés/torture (just kidding!). It was so much fun. You will feel that booty burn. 
Angela: I have to say I was worried I was going to suffer in this class, especially since we've gone running twice this week. But, it was FUN! I was definitely working and could feel the burn, but I just pretended I was a ballerina in training. 
I loved the instructor. Since the studio just opened last week, this was the first barre class, but she was prepared and ready to rock. You could tell she was having fun showing us what to do and had a great sense of humor when students said things like "I can feel my lady parts" out loud.
The students in the class were great, too. Everybody was having fun and interacting with each other. Even the studio owners were playing along. Nice work, ladies!
Would you go again?
Johanna: Yes! Barre is one of my favorite kinds of workout. This particular studio is just too far for me, as much as I'd love to work the class into my weekly routine. But all of you Green Valley/Sahuarita ladies, go! I'm jealous. 
Angela: I would. I loved it so much. It's a little far for me since I'm on the east side of Tucson, but I think it's worth it. :)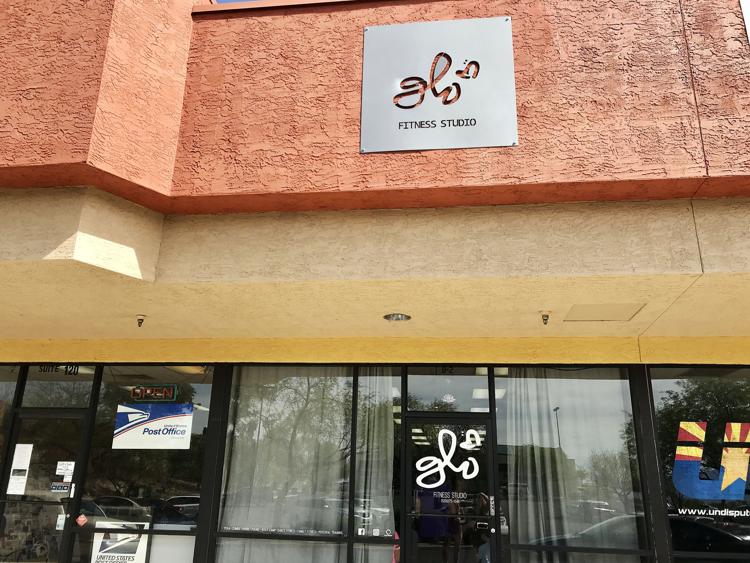 Class details
Cost: Drop-in rate is $7 cash, $10 card. You can also get an unlimited-class pass for $99 a month or a 12-class pass for $70.
More info: A grand opening celebration will be held from 4-7 p.m. Saturday, April 7 with vendors, a DJ, food, drinks, raffle prizes and cake. Click here for info.