We're kicking off December with 12 Days of Nonprofits — a 12-day celebration of the many local organizations that provide needed services to our community.
---
Burly javelinas, jackrabbits faster than the latest superhero and scaly Gila monsters are just a few of the hundreds of wildlife species that call the Sonoran Desert home. 
The center is Tucson's only wildlife animal hospital dedicated to rescuing and rehabilitating local wildlife so they can healthily return to their Sonoran Desert home.
The nonprofit organization operates 24 hours a day, 365 days a year, rain or shine.
"Nobody else in Southern Arizona does what we do," said Hubert Parker, the development coordinator at the Tucson Wildlife Center. "Nobody takes in the kind of wildlife we do. We're not the Humane Society (of Southern Arizona), which is a great organization. But we don't do domestic animals. We do wildlife that other places don't do. There's no other place for them to get any help or take care of them in rehab. We are it for Southern Arizona."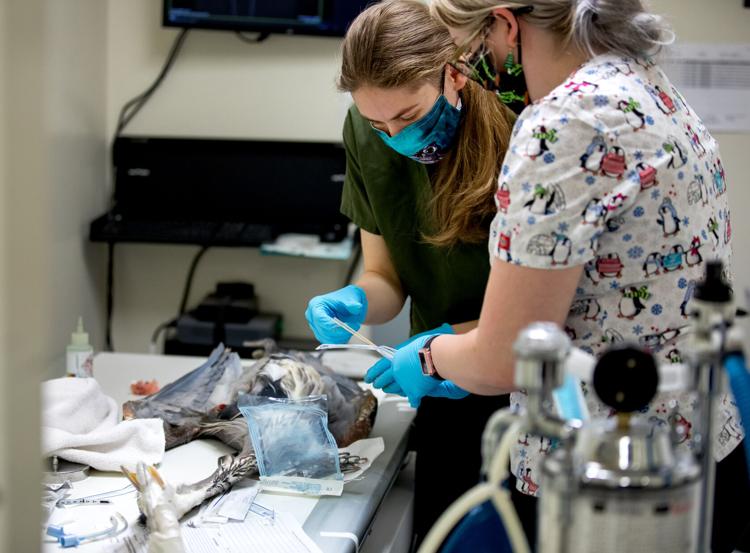 Some of the wildlife that the center helps includes coyotes, rabbits, bobcats, eagles and owls. They leave bigger animals like deer, bears and mountain lions to the Arizona Game and Fish Department.
With two veterinarians on site, the organization can complete medical treatment right at the center's Sam Goldman Wildlife Hospital, without sending the wildlife elsewhere. However, the Tucson Wildlife Center crew also travels to other areas in Southern Arizona to provide medical attention to wildlife in need.
Recently, members of the center traveled to Tombstone to rescue a red tail hawk.
On average, Tucson Wildlife Center receives around 20,000 calls per year, according to Parker.
The center has an intake of 5,000 animals a year, up from the usual 3,000 per year in previous years. The number exponentially increased within the last year due to the Bighorn Fire during the summer of 2020 that decimated the home of wild animals on Mount Lemmon.
Aside from animal rescue and rehabilitation, the center also offers educational programs to help promote wildlife coexistence within the community and habitat protection.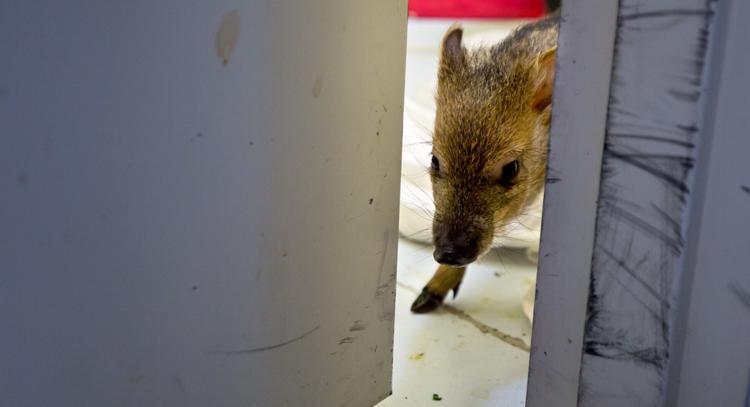 How to help
Over the years, the support and contributions from Tucsonans have shown the "heart of the community," Parker said. "People contribute to having something that is important and support having coexistence with the wildlife which we feel is important."
Since the nonprofit organization is not government-funded, they solely rely on help from the community to keep their mission and organization alive.
Aside from donations, the Tucson Wildlife Center hosts an annual benefit fundraiser that directly helps the organization and all of the wildlife they assist. The next benefit fundraiser will take place in March 2022.
If a monetary donation isn't in your holiday budget this year, the center is always looking for volunteers since it is a primarily volunteer-run organization.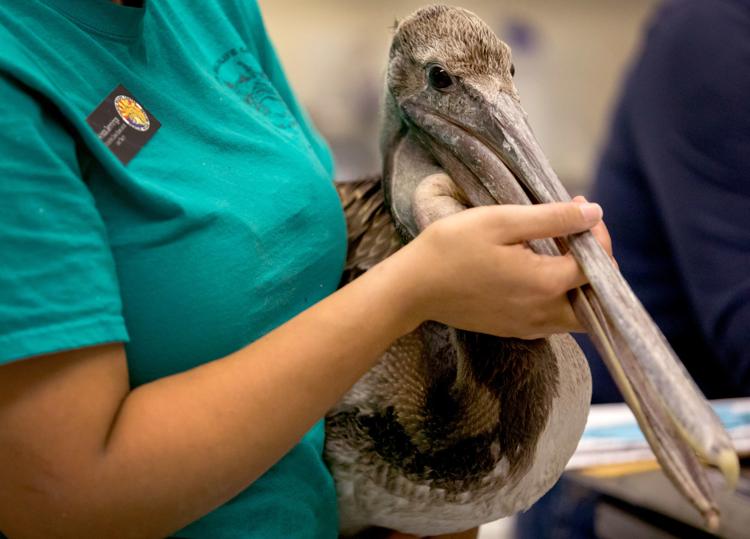 Founded by Lisa Bates and Peter Lininger in 1998, the organization's goals have remained the same throughout its 23-year history — rescue, rehabilitate and release.
"If they (the community) care about the environment or care about wildlife, we're the only place to help these wounded, sick, hurt animals. Our whole purpose is to rescue them, get them well and release them," Parker said. "We feel we're an asset to the community because it shows that this community cares enough to fund a place like this and they keep it going. There's not too many places like Tucson that have this kind of wildlife just at our doorstep and it makes Tucson, Tucson."
Other animal and wildlife nonprofits in Southern Arizona