We ❤️ celebrating the amazing moms in our community. 
That's why we write about these wonder women all year long. We've compiled five of our favorite stories from the last year about Tucson mothers and the cool stuff they do for and with their kiddos. 
Happy Mother's Day to all you mamas out there. 
This mom didn't think she was an artist until her son taught her to weld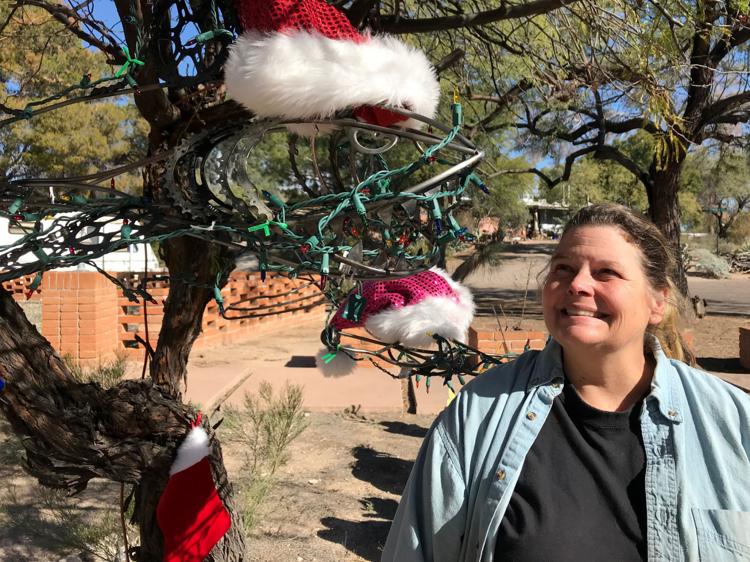 In 2015, Cathy Franklin designed a sea turtle and sea horse wall hanging for her husband and son to weld out of bike parts and other pieces of metal for the BICAS silent art auction. 
The mother of three was so excited about how the pieces came out, her son Nathan offered to teach her how to weld. 
"I think my son could see I was going to be asking him to weld quite a bit for me in the future," Franklin told us last year. "Instead he told me that I could learn to weld and he would teach me."
The two worked on a 5-foot metal shark together, but when Nathan went back to college in Flagstaff, Franklin kept at it. Now she welds her nature-inspired creations on her own. 
"After many burnt fingers, abrasions and dirty nails I still love the process," she said.
This mom named a Little Free Library after her daughter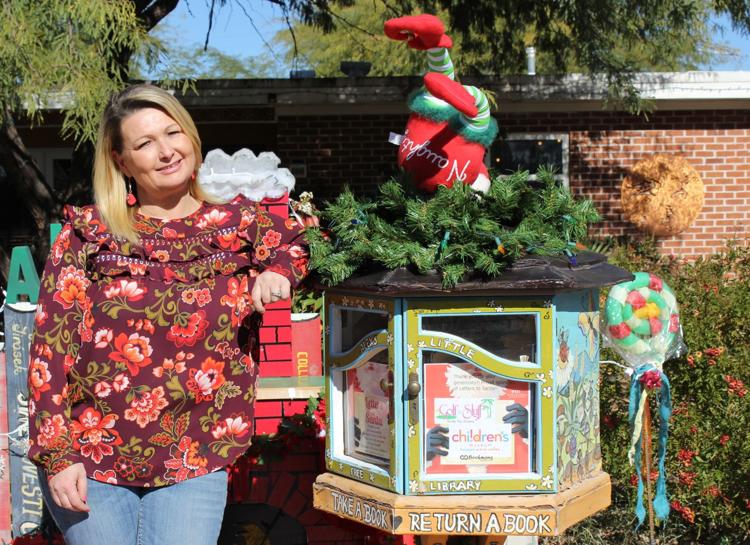 Andrea Rodriguez wants to pass on her love of reading to her daughters. 
That's why she designed a Little Free Library in the family's front yard that they decorate with the seasons. Alex's Little Free Library is named after her daughter Alexandra, who was 9 over Christmas. Rodriguez has two other daughters. 
The library itself is an old, thrift store nightstand that her husband added a roof to. The whole family helped, and Rodriguez, an artist, decorated it with illustrations from a Czech children's story.
During the Christmas season, they invite community kids to write letters to Santa and drop them off in a mailbox next to the library. Rodriguez makes sure they get answered because she knows how much it means to her two youngest daughters. 
This mom took a DNA sample to cure her daughter's ear infection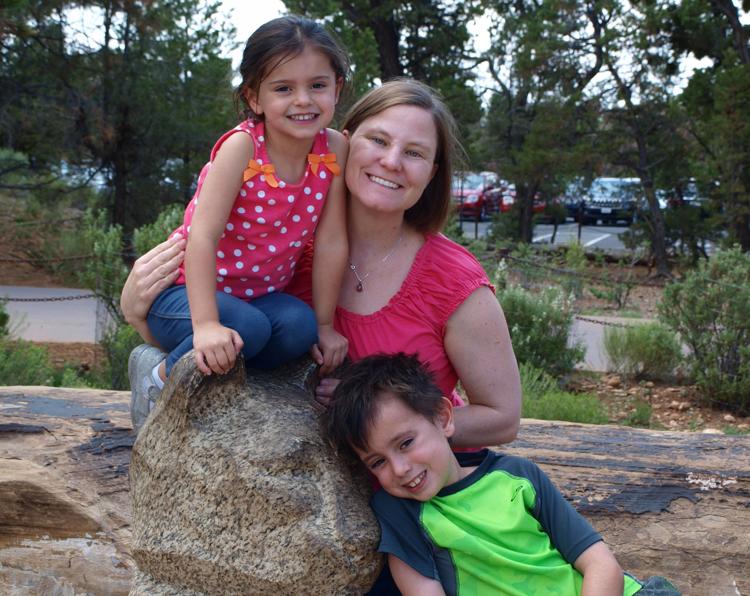 For two years, antibiotics did nothing to cure Bonnie Hurwitz's then 2-year-old daughter's ear infection. And, as a researcher getting her Ph.D. at the University of Arizona specializing in microbes and biomes, she knew that too many antibiotics weren't good for her daughter's belly. 
So, she swabbed her infected ear for a DNA sample and sent it to a lab for  sequencing. When Hurwitz got the data back she discovered that the bug infecting her daughter had colonized in her ear and created a thick bio-film, which explained why the medicine wasn't working: It wasn't targeted for this specific bug.
The mother of two immediately took her findings to the doctor and asked him to stop the antibiotics. Instead, her daughter underwent a surgical procedure to remove the bio-film. And it worked.
This mother-daughter duo is transforming a trailer park into a vintage gem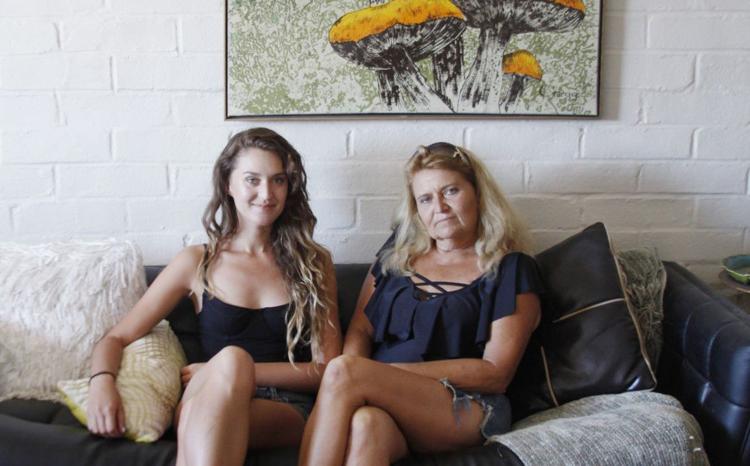 Mom Toni Story and daughter Jade Josey purchased an old motel and campground on Benson Highway with dreams of restoring the property to its former glory. 
The women envision El Pais Motel as a mid-century modern paradise with silver-sided vintage trailers and tiny homes. The motel is still under renovation. 
Story, a single mom to two kids, calls her family "the original tiny home people," because the family moved to Tucson from Louisiana in a camper, with a stop or two along the way. Her passion for restoring trailers helped Josey pay for college in New York. 
 "We did some yard work and I made $250, and I bought a tan, ugly camper van that I cleaned up and flipped for $500," Josey told us last year. "And with that we bought a little Airstream and we sold it for $3,500, and I moved to New York with $3,500." 
This single mom built a house for her twin daughters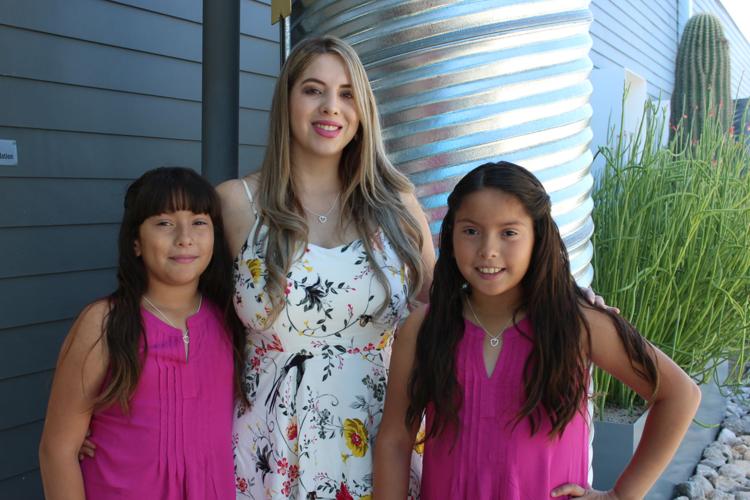 The local version of the program brings women together to raise money for and build a home that will go specifically to a woman, usually a single mom. 
As part of the program's requirements, Santiago had to put in about 250 hours of work into her house and her neighbors' and attend classes about budgeting, home maintenance and saving for a down payment. 
But she did all of that — while balancing work and motherhood — for her twin daughters, who were 8 at the time. Anything to give them a stable home — a change from the mobile home where they crammed in with Santiago's sister and her two kids. 
"We had moved around a lot," Santiago told us last year. "We never had enough money. We were renting again and again. So I didn't want that any more. I think there is some moment when you have to stop and know what you really want. And (the twins) are getting big, and I didn't want them to keep growing up and not have a place I could say, 'This is yours. Let's go home.'"