The yard outside Andrea Rodriguez's house looks like Santa's library has come to Tucson. 
There's a small writing desk stocked with envelopes and paper, a white cat lounging in front of a flickering fire and, of course, a small library of books.
Not to mention the lights, garland and the sneaky Grinch creeping up on the cozy courtyard.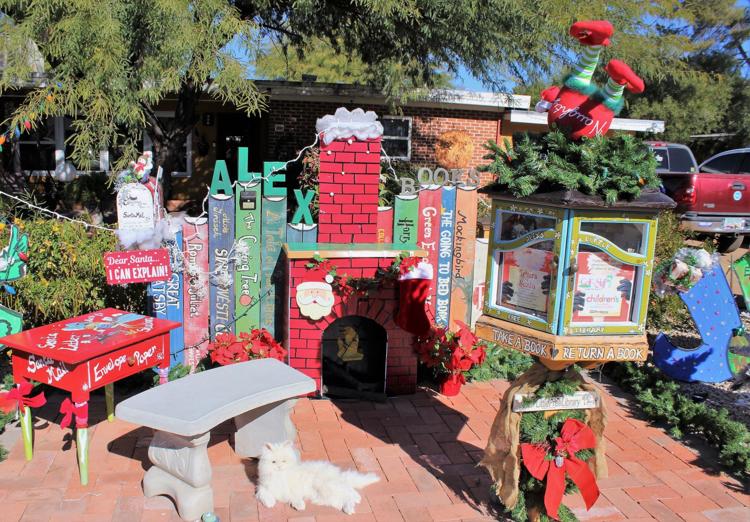 The setup is one of many seasonal displays the Rodriguez family constructs around their tiny literary outpost, Alex's Little Free Library, a cabinet of books that anyone can add to or take from. 
And while the cat is stuffed, and the fire is fake, the magic is real. 
For the third time this year, the family has put up a re-purposed mailbox near the library where kids can drop off letters to Santa. And here's the thing. He writes back. 
Several years ago, Rodriguez was horrified when she tried to get personalized Santa letters for her two younger daughters, Alexandra, 9, and Angelika, 6. She says the service cost around $45. 
"I was thinking, not only is this expensive, but it's a really neat idea..." she says. "I was thinking if I got a mailbox from a neighbor and painted it, kids could leave a letter and we can send a letter back for free." 
That first year, she received about 35 letters to Santa and sent back a bookmark, certificate, a letter from Santa and chocolate to each child. The next year, around 50 children wrote letters to Santa. 
"We're helping out," she says. That's what she tells Alexandra and Angelika. "They love this book, 'The Elf on the Shelf,' so Mommy is just helping Elf on the Shelf." 
This year, Rodriguez is going big. Not only will Santa reply to every letter, but she's reached out to businesses in town to stuff a ticket or gift card for a local attraction in as many letters as possible. Think Reid Park Zoo, the Children's Museum Tucson, Lucky Strike Bowl, the Mini Time Machine Museum of Miniatures and more. 
Rodriguez is also partnering with Bookmans East this year, starting with a letter-writing kickoff at the store, 6230 E. Speedway, Saturday. James Robertson, the marketing coordinator for the store, says he also plans to help with letter responses.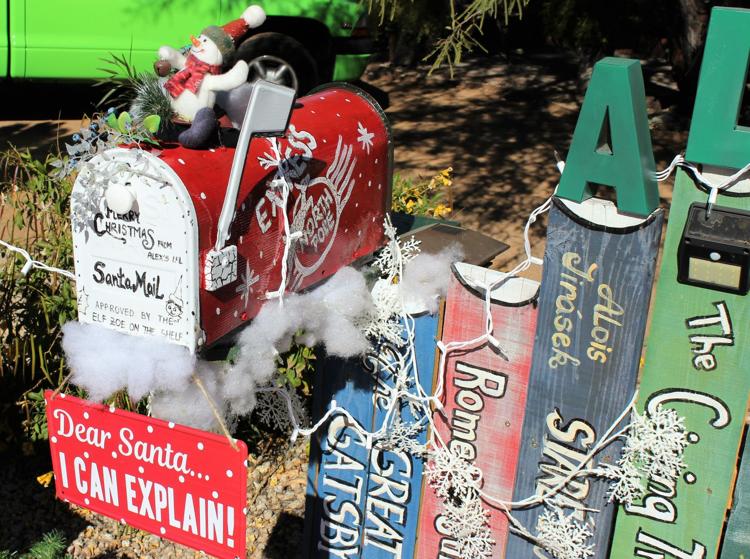 In October, Robertson began offering to supply books for Little Free Libraries in Tucson. He says so far, Bookmans is working with around 20 of the libraries. The Little Free Library map shows around 60 in Tucson. 
"I have always been really intrigued by the Little Free Library concept and just how much of a community it brings, and I thought it would be a good idea for Bookmans to jump in there and work with these wonderful, kind people," he says. 
Actually, community is the whole reason Rodriguez and her family built a Little Free Library for their front yard. They were tired of what she calls "the bubble." 
"You always live in the bubble," she says. "You just worry about the backyard and don't want to see what's down the street, but I grew up in a village where everybody was a part of everything. It was almost like everybody was nosy, but it was such a sense of community that I was missing here because even though Tucson is a small city, it's still so huge."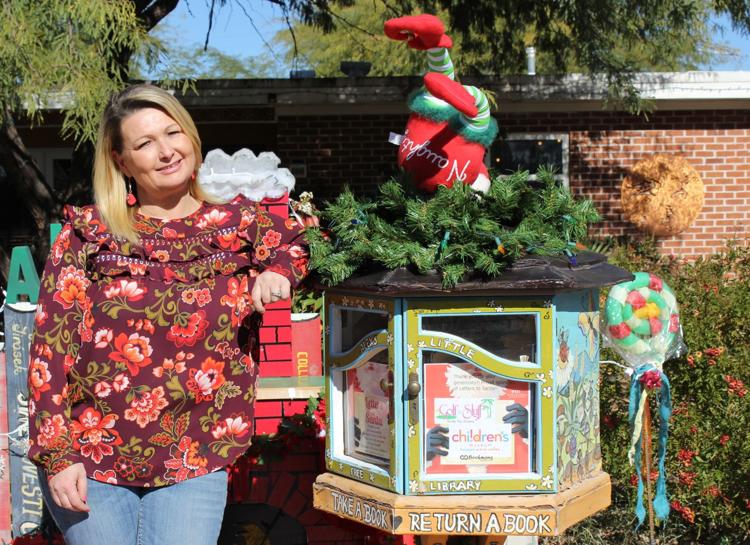 Rodriguez grew up in a village of around 1,000 people about 60 miles south of Prague in the Czech Republic. 
And about three years ago, she decided it was time to pop her Tucson bubble. Her own love of books and her desire for her kids to love reading — she also has a 20-year-old daughter, Erica — drew her to Little Free Libraries. 
To make the library and all of its seasonal decor, the family thrifted and recycled — wooden boards became books, pool noodles became lollipops and old election signs became packages and stockings (Rodriguez's husband Mariano Rodriguez ran for the Tucson City Council Ward 6 seat in 2017). 
The library itself is an old, thrift store nightstand that Mariano added a roof to. The whole family helped, and Andrea, an artist, decorated it with illustrations from a Czech children's story.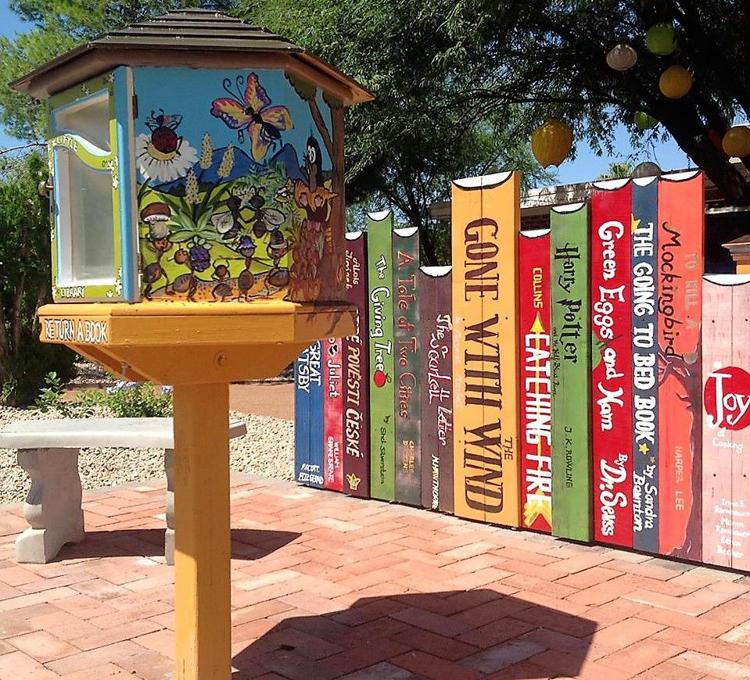 In her pursuit to build community, Rodriguez also incorporated the library into the growing number of neighborhood events. For the Halloween parade, she handed out books she spent the year collecting instead of candy. Around Valentine's Day, she invited dog owners to bring their pups for professional dog portraits outside the library and took donations for rescue dogs. 
She plans to install a seed library soon. For Rodriguez, it's all about building community. Small guest books once blank are now full of neighbors' gratitude for the library. 
"There is always interaction now," she says. "Almost on a daily basis." 
---
If you go 
What: Bring your kids to write a letter to Santa at Bookmans East. Craft supplies will be provided. Then stop by the Little Free Library to drop off your letter.
When: Saturday Dec. 1, noon to 2 p.m., at Bookmans. You can drop letters off until Friday, Dec. 21.