Have any plans for the long weekend? From quick trips to places where you can really get away and enjoy the moment, here are a few destinations that are not too far away from Tucson.
Bisbee, Arizona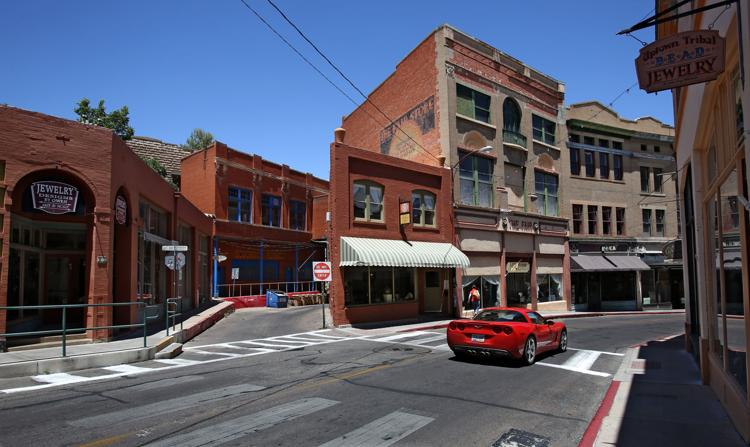 This funky border town nestled in the nearby Mule Mountains has a lot of history to sink your teeth into.
What was once a bustling mining town during the late 1880s and 1900s, Bisbee is now home to artists and fun folks from all walks of life. With unique architecture, rolling hills and an elevation of 5,000 feet, the cool air and picturesque setting make Bisbee an ideal place for summer visitors.
Shop for unique antiques on Main Street, or grab a local beer at one of the handful of bars in Brewery Gulch. (Old Bisbee Brewing Company has a great outdoor patio btw.) After you've worked up an appetite, head over to Screaming Banshee for some solid pizza, but the real foodies will tell you to go to the intimate Thuy's Noodle Shop for a big bowl of Vietnamese bun cha gio noodles.
And if you feel like cooling off even more, check out the Queen Mine Tours, located between the Lavender Pit and Old Bisbee. Here you can explore an old mining tunnel that is always 20 degrees colder than the outside.
Madera Canyon, Arizona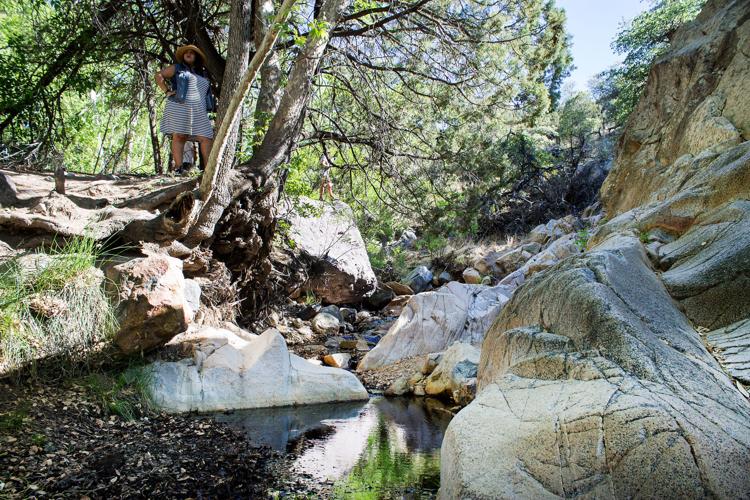 Madera Canyon is a great day trip for those looking for a quick change of scenery. Its sky island status transports you from the desert grasslands at the base of the Santa Rita Mountains, to a lush wooded paradise filled with an array of different plants and wildlife.
The canyon is also one of the best places in the U.S. to go birding as it's home to over 250 species of birds and a major resting place for these migratory creatures. People from all over the country travel here in hopes of spotting a rare bird or two — and it's all happening just a jump away from Tucson. How insane is that?!
There are plenty of places along the canyon that offer exceptional bird watching views; our favorites are the White House picnic and camping area, and the Amphitheater multi-use space further up the road.
Rocky Point, Sonora, Mexico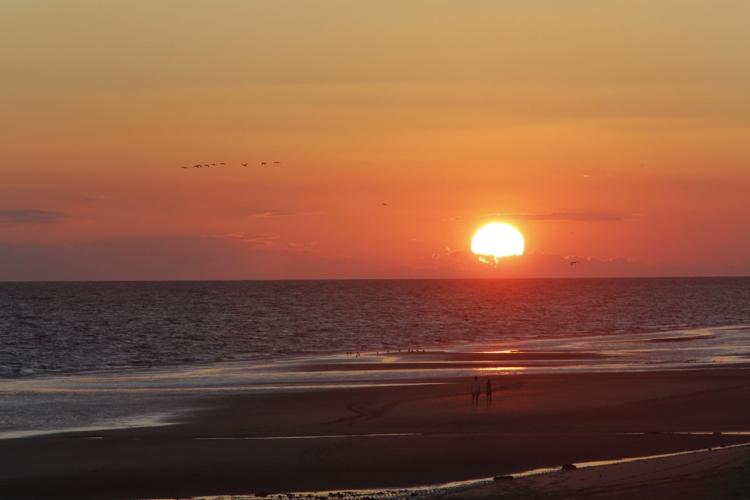 Let's get to the point! We know you want some beach in your life and San Diego just too 'spensive right now. Look south, toward the glistening blue waves of Puerto Peñasco, Sonora AKA Rocky Point.
This Mexican beach town is only about four hours by car and half the price of anywhere in California. Thousands of Arizonans travel here every year for its Sandy Beach resorts, stunning seafood and offbeat vibe.
Before heading to the resorts, check out the Malecon. Also known as "The Old Port," this vibrant district offers some of the best food and shopping in town. Take a stroll along the boardwalk and marvel at a giant statue of a man sitting on a shrimp (it's more impressive than it sounds).  
Flagstaff, Arizona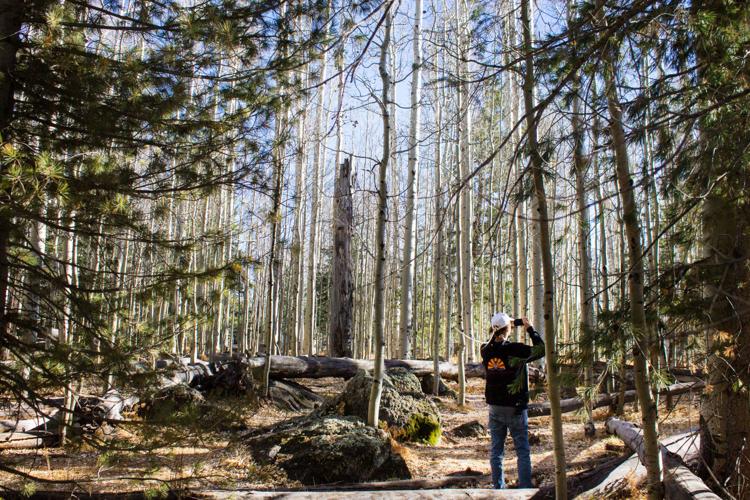 This gateway to the Grand Canyon has become a respectable dining city of late, with dozens of restaurants and bars lining the historic downtown area. Although the city of 71,000 people is significantly smaller than Tucson, Flagstaff has that bustling vibe of an international tourist destination.
You can find some of Arizona's best Neapolitan pizza at the trendy Pizzicletta, located conveniently next door to Mother Road Brewing Company, with their piney Tower Station IPAs. Tucked back into a suburban shopping center, you'll find one of Arizona's best restaurants, Coppa Cafe, which forages for native ingredients to use in its French bistro faire.
Not to mention the slew of outdoor recreation among the Ponderosa Pines ... It's a summer paradise. Snowbowl, located about a half-hour drive from Flagstaff on top of the San Francisco Peaks, is one of the longest skiing and snowboarding destinations in Arizona. It's also a great area to check out in the spring and summer months, when there's beautiful greenery and lots of hiking opportunities. Some notable trekking spots include the Kachina Trail, Humphreys Peak Trail and the Aspen Loop Trail.
White Mountains, Arizona
With snowy winters and cool summers, the White Mountains are a vacation spot to many desert dwellers who flock there to watch the seasons change.
With a high elevation of up to 11,000 feet, this forest-filled mountain range is home to several small towns, including Alpine, Pinetop-Lakeside, Show Low and Payson, that offer a number of fun outdoor things to do.