Parry Burton and Carol McCluer may have discovered the secret to maintaining a close mother-daughter relationship well into adulthood, even while living hundreds of miles apart: start a business together. 
When they both experienced pandemic-related job losses last year, they teamed up to turn the hair growth oils Burton has been making for years for personal use into a growing line of ayurvedic beauty products infused with CBD. 
The venture, called Naturally Parry, has given Burton and her mom McCluer the opportunity to work together, learn from each other and create a thriving business born from something that was once a source of struggle. 
"The curly hair journey is something that if you don't have curly hair, it's hard to understand," says Burton, who grew up in Tucson but now lives in Los Angeles. "In my particular situation, I'm biracial so my mom is white and she has super straight, fine hair. My dad is Black and he has very kinky, coarse hair and my dad doesn't know how to do hair... so it was just me and my mom trying to figure out my hair."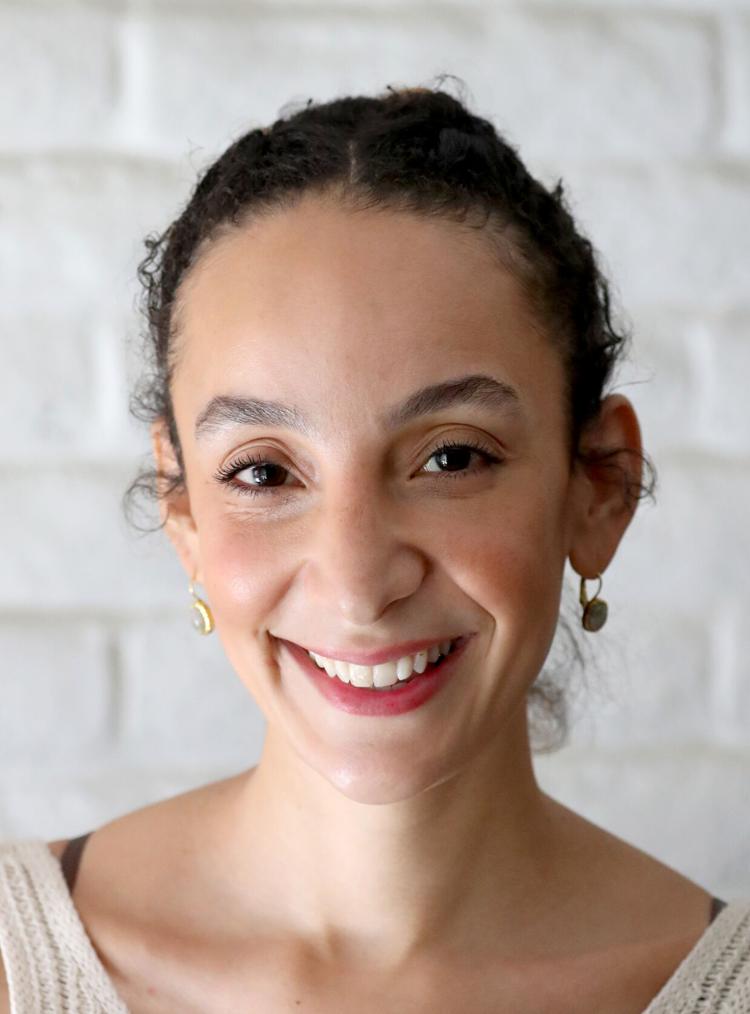 McCluer, who still calls Tucson home, says she mostly stuck to simple styles for Burton's hair when she was a child.
"But I have always encouraged her to love her curls and she did pretty much through grade school, but then she got to middle school and there was all that pressure and that was when she started taking care of her own hair care," McCluer says.  
In her tweens and teens, Burton recalled having protective styles, not-so-great haircuts, chemical straightening treatments, extensions and years without seeing her naturally curly hair. 
"I have sort of memories of being, like, 9 and having my hair curly, but I just didn't as an adult and as a fully-formed human. I didn't have any sort of identity of myself with my hair," Burton says.
"And in so many ways, that plays with your racial kind of view of yourself and the whole white versus Black, and just knowing yourself just as a person, and it's something that a lot of biracial women specifically deal with. And I know, just because there's a huge community out there once you look for it, people are like, 'Oh my God, this is my experience as well.'" 
A few years ago, inspired by the natural hair videos and community she discovered largely through YouTube, Burton decided to cut off all the processed and damaged parts of her hair and grow out her curls. 
"A huge part of that — which seems obvious, but no one really talks about it — is, like, you want it to grow super fast. If you've never seen your hair before, it's like this mad dash to see what it really looks like," she says.
Burton became super conscious of the ingredients in the hair products she was using and eventually started making her own from ayurvedic herbs and powders. She started keeping a journal to track what worked and what didn't. 
"I just wanted a way to grow my hair and have it be really healthy on my own terms and that's what I was figuring out for years without realizing it would be a business," she says. 
In November 2020, Burton shaved her head entirely to see just how fast her hair would grow back using her oils. 
And while it was an army of YouTube "moms" who Burton learned from about caring for her natural hair, she credits her own mom for helping her see the potential in her products.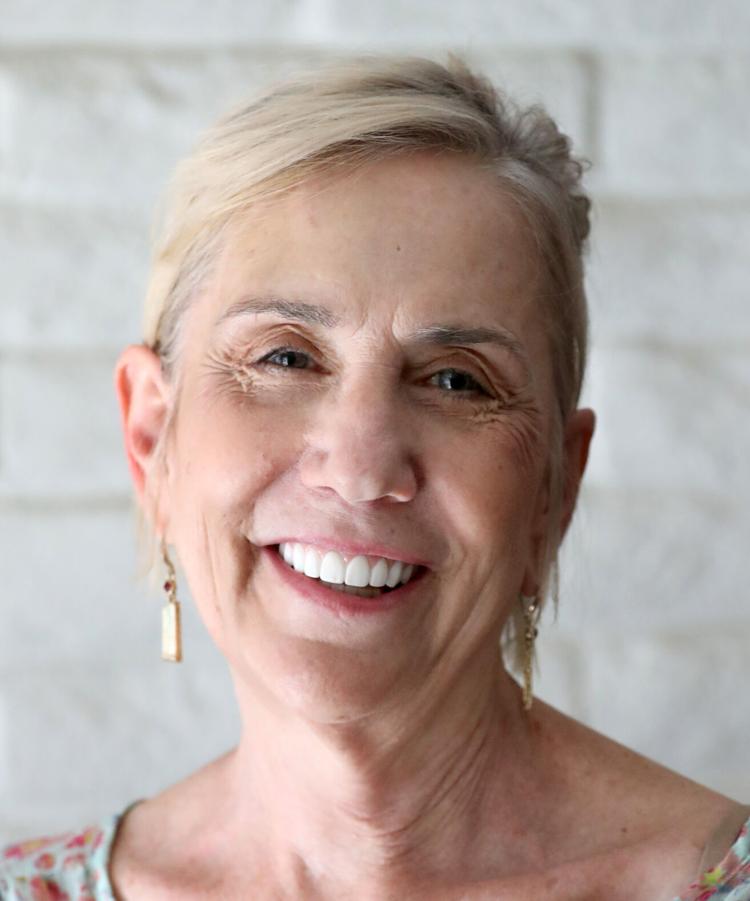 "My mom is the one who (was) business savvy to be like 'Parry, you went from this tiny, tiny 'fro to all these beautiful curls in a really short amount of time. This is something you should share with people and I want to help you with it,'" Burton says.
"It was super emotional because she's part of my whole hair journey, she's the matriarch of my womanhood and she said she wanted to do this with me — and that we really could do something together and take all my concoctions and make it into something really, really good and something that you can sell." 
The two have spent the last year traveling between Los Angeles where Burton makes the hair care products and Tucson where McCluer labels, packages and ships the orders. They divide the workload in a way that suits their skills and complements each other, with Burton's role more forward-facing and McCluer working behind the scenes. 
"It's amazing how well we work together. We always got along and have been good friends who love to do things together, but since we started this business, I see her so much more often. I don't think anything about jumping on a plane and flying out there and spending a week or 10 days there and she'll come here," McCluer says.
Neither woman had previous experience starting a business, so they've been learning the ins and outs together and seeing each other in a different light. Now, instead of just sharing what's going on in their separate lives, they have a shared vision and goal to work toward as business partners.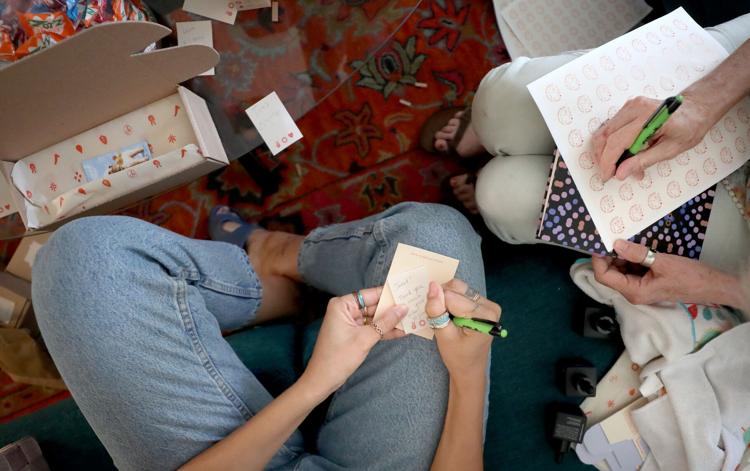 "When you're actually having engaging, important things to talk about every single day, our relationship has just grown and changed and I feel happy because I feel like she's super stimulated and doing something that she loves and I am as well, and it's something we can share together and learn together and there's parts of my mom I just never knew existed," Burton says.
"You call your mom for advice of like, 'Help me with this thing in my life,' but this is something together and I'm so grateful for it. I feel like the luckiest person."
McCluer says without Burton's optimism and willingness to take a risk, she would have never even considered starting a business, but it's something that's given her a new purpose. 
"It's really given my life meaning at a time when 'Oh my God, it's time to retire and what am I going to do?'" McCluer says.
"It has been wonderful and I'm very proud of the product that we both came up with. She came up with the idea, she came up with the original product, and we are just coming up with so many different ideas of what we can do and it's invigorating and it's a lot of fun and I think it's going to keep me young — that and yoga." 
Learn more about Naturally Parry at naturallyparry.com.