Beauty is all around us this time of year. 
From bright, festive lights to amazing displays and lovely processionals you'll want to make these Tucson events one of your family's holiday traditions. 
Las Posadas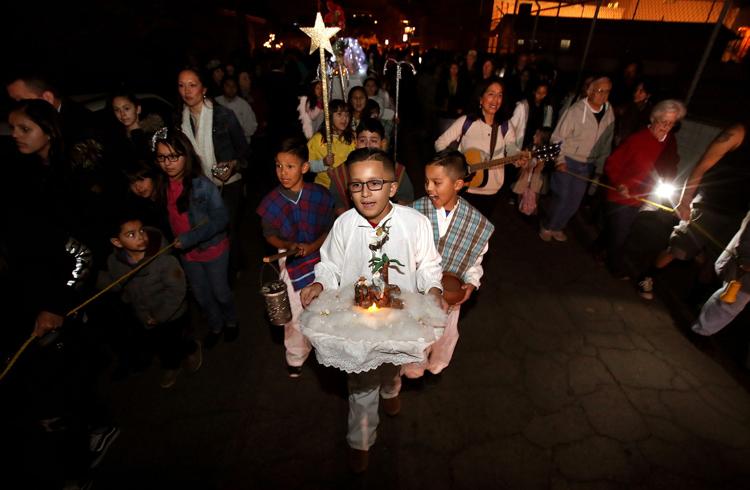 This beautiful festival put on by Carrillo Elementary students commemorates the journey Mary and Joseph made from Nazareth to Bethlehem in search of a place for Mary to give birth to Jesus. 
Dressed as angels, students carry the nacimiento through the streets of the Barrio Viejo neighborhood while singing songs they've rehearsed for weeks.
Each child plays a role — dressed up as shepherds, peasants and angels. They carry candles, bells, a Christmas star, a poinsettia, shepherd's crooks and the nacimiento, or nativity. 
There's also a pinata, food and hot chocolate. 
Carrillo has been producing Las Posadas for 81 years.
When: Friday, Dec. 14, 5-8 p.m. 
Cost: Free, but bring money for food and hot chocolate
Zoo Lights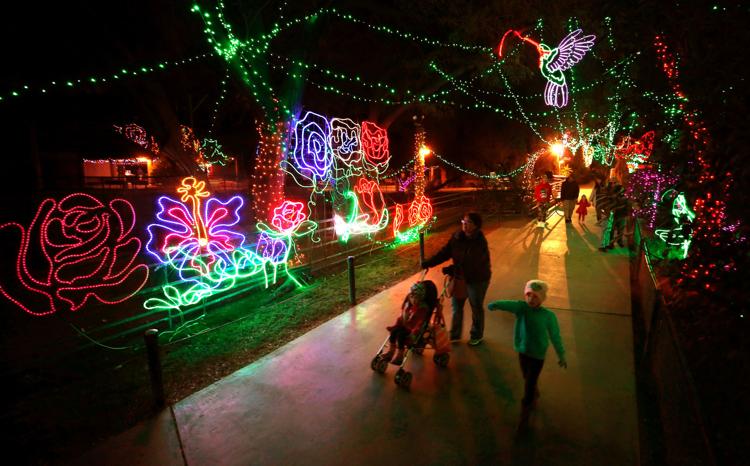 Thousands of twinkle lights and displays turn the zoo into a magical wonderland. There's music, hot chocolate, Santa, snow, food and more. 
When: 6-8 p.m. through Dec. 30
Cost: $10 adults; $6 for children ages 2-14
Winterhaven Festival of Lights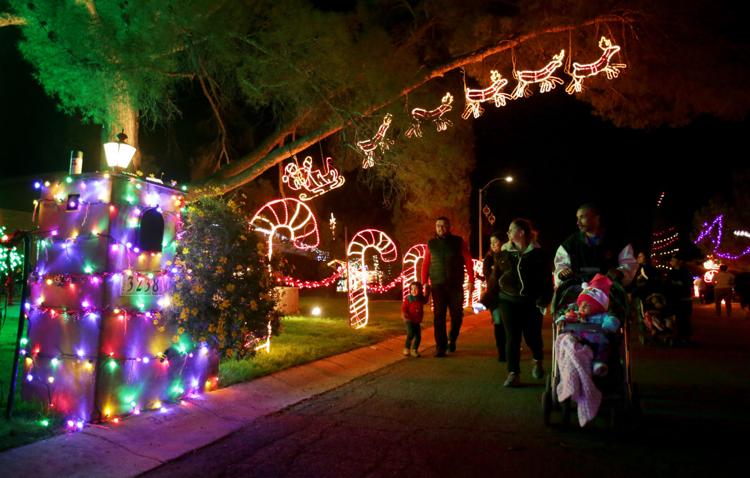 Each year people living in the Winterhaven neighborhood deck their houses out with amazing lights and elaborate holiday displays for all to enjoy. 
Make sure to wear comfy shoes and be prepared to walk. You'll end up parking in a nearby neighborhood and walking in. No driving allowed, except for Dec. 26.
When: 6-10 p.m. through Dec. 26
Cost: Free, but bring a canned food donation and money for food trucks
24th Annual Parade of Lights and Festival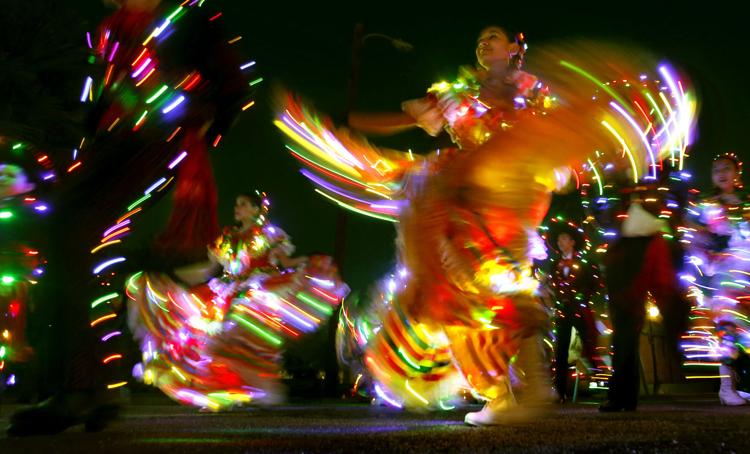 Go sledding downtown on 35 tons of fresh snow in Jacome Plaza. There will also be a family fair, live music and entertainment and local food vendors.
The parade has been a Tucson tradition for 24 years and brings the community together to watch colorful floats, Baile Folkloriko dancers adorned with bright lights, marching mariachis and even puppies. 
When: Dec. 15, festival starts at 3 p.m. and the parade starts at 6:30 p.m.
Where: The festival is at Jacome Plaza, 101 N. Stone Ave. and the parade starts at the intersection of Church Avenue and Alameda Street.  Find the route here.
Cost: Free, but bring money for food
El Nacimiento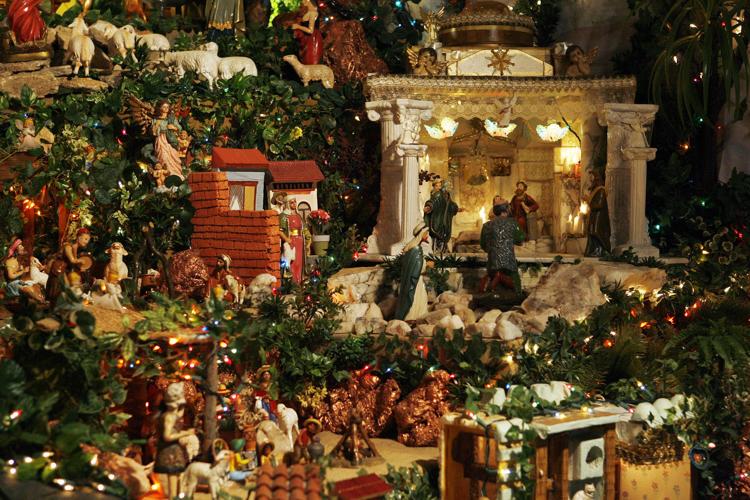 A magical, incredibly detailed 800-piece nativity scene is housed in the Tucson Museum of Art's historic La Casa Cordova. 
You'll see scenes from the story of Mary, Joseph and baby Jesus as well as other Bible stories.
Maria Luisa Leon Teña created the exhibit that has been on display since 1978. 
When: Casa Cardova is open during museum hours which are 10 a.m. to 5 p.m. Tuesday through Sunday and 10 a.m. to 8 p.m. the first Thursday of each month
Cost: $12 will get you admission into the entire museum. Kids under age 12 get in free