This story was created by #ThisIsTucson and underwritten by family-owned Freedom RV, helping you find the right RV for your kind of adventure. Thanks for supporting the local businesses that help support us!
---
Every spring, Tucson puts on its desert best. 
One day, the side of the road is nothing special. The next, it's bright with pops of color from Mexican gold poppies and blue lupines. 
Annuals — like poppies and lupines — germinate in the fall with enough rain. Then, throughout the winter, they need regular rain to keep growing. Perennials like brittlebush and globemallows don't need that initial rain and are better able to endure rising temperatures, John Wiens, nursery horticulturalist with the Arizona-Sonora Desert Museum, told us last year.
Wildflowers kick off our spring bloom, making way for flowering cacti and trees in the months to come. 
Some of the blooms you're likely to see right now are those gold poppies and blue lupines, yellow brittlebush and orange globe mallow. For a more in-depth guide to Tucson flowers, go here. 
Obviously, you can marvel at the wildflowers on your morning commute or evening walk, but we love taking mini adventures in pursuit of these blooming beauties each spring. Here are a few places to admire Tucson's brilliant bloom. 
1. Go to nature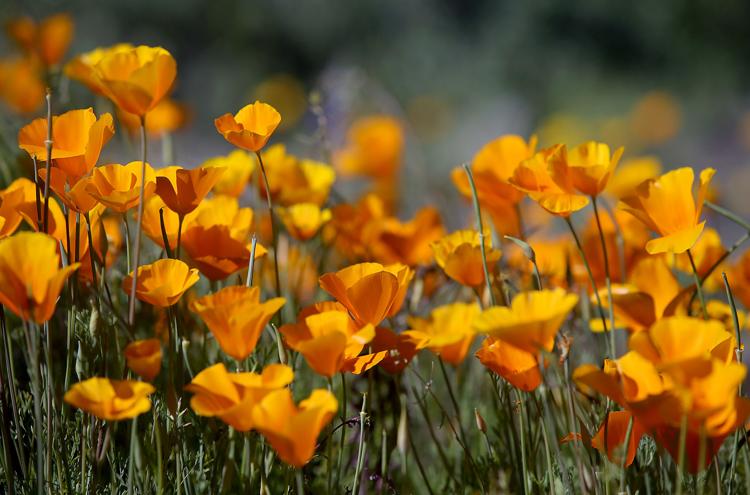 Flowers are popping up at both Picacho Peak and Catalina state parks. Michelle Thompson, the communications chief for Arizona State Parks and Trails, says the bloom at both parks gets better each day. 
She suggests taking Sutherland Trail at Catalina State Park. Although it's a 9.1-mile trail one-way, you can obviously go as far as you'd like and then turn around. We also love the 2.3-mile Canyon Loop Trail any time of the year. She adds that at Picacho Peak State Park, you'll see poppies just about everywhere. 
Take Oracle Road north to get to Catalina State Park. If you want to head to Picacho Peak State Park, hop onto Interstate 10 westbound. 
2. Wander these lovely gardens
On the northwest side, you can wander desert paths at Tohono Chul, 7366 N. Paseo del Norte. Right now, gold poppies, desert bluebells, fairy dusters and more are already in bloom, says Michelle Armstrong, director of marketing and communications at Tohono Chul.  Even more flowers should be blooming in the weeks to come. 
Tohono Chul is open 8 a.m. to 5 p.m. daily and costs $15 for adults and $6 for kids ages 5-12. Students with ID, seniors and active military get in for $13and young children get in free. For more information, visit tohonochulpark.org. 
At the Tucson Botanical Gardens, 2150 N. Alvernon Way, you'll see lots of other blooms besides wildflowers (like tulips). 
Admission is $15 for adults, $13 for students, seniors and military, $8 for kids 4-17, and free for members and kids 3 and younger. 
The botanical gardens are open 8:30 a.m. to 5:30 p.m. daily, with hours extended until 8 p.m. Thursdays and Fridays. Visit tucsonbotanical.org for more information.
3. Just go outside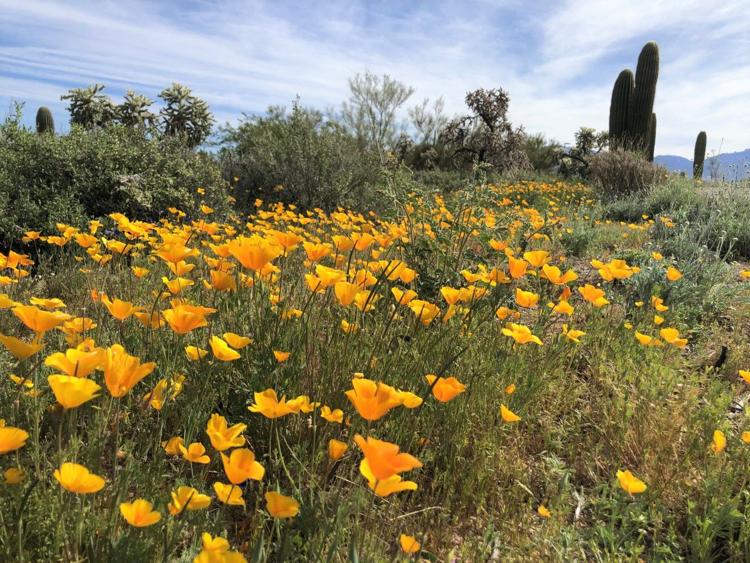 Get some exercise and savor spring. We recommend a walk or bike ride in your neighborhood. 
---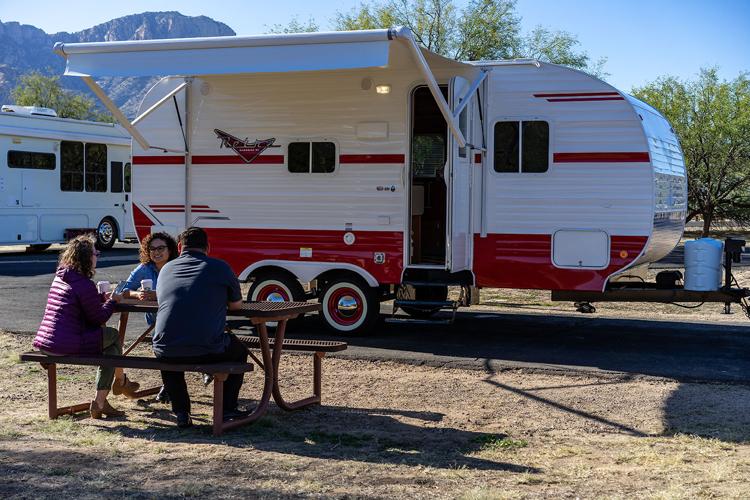 Life is short... Make it an adventure!