Whenever Heather Garcia watches the news, she sees overwhelmed hospitals and photos of stressed health-care workers.
"I thought, 'I have to do something,'" she says. "I seriously wish I could be in the hospitals fighting COVID with them."
"This was my best option in feeling like I can help and show them that we care," Garcia says.
Anyone wanting to help can visit a participating restaurant and let them know you'd like to donate to the fund.
Once the restaurant has received enough donations to cover the cost of meals or drinks for about 20-30 people, which Garcia says is the average amount of health-care workers in a COVID-19 unit, they'll prepare the goodies and give Garcia a ring.
From there, Garcia collects the prepared treats and delivers them to local hospitals. She's thinking of expanding deliveries to vaccination sites, too.
"I want to keep doing this as long as the pandemic is happening and I wish I could've done it sooner," she says. "But it's just myself so it's hard to plan stuff and I don't have experience planning fundraisers."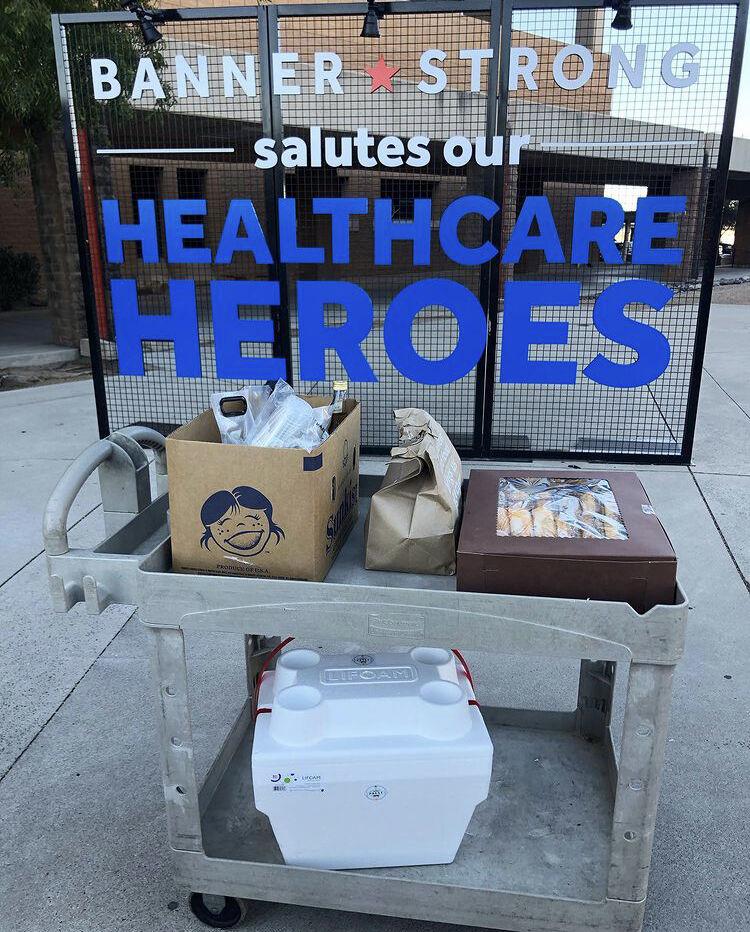 Participating restaurants might have flyers about the fund hanging up or employees might ask if you'd like to donate a coffee or meal to a health-care worker. Updates on participating restaurants can be found on the fund's Facebook page.
"So far, I've gotten a really great response from (health-care workers) appreciating me thinking of them and that they appreciate the pastries and the coffee," she says. "And I just love the fact that it's local."
In addition to health-care workers, Garcia hopes this initiative helps local restaurants.
"I'm kind of wanting to help drive more business to them," she says. "I know a lot of restaurants are hurting because of the pandemic so I don't want them to pay. I want this to benefit all parties — health-care workers and restaurants."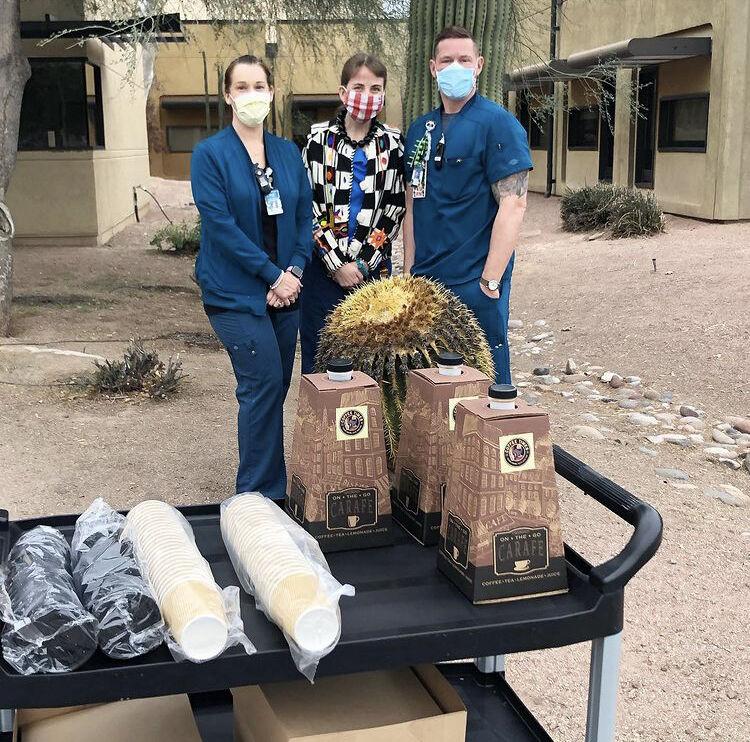 On her second delivery, two nurses came out with an administrator from the hospital's culinary department.
"It's almost like they're celebrities — I was very starstruck and almost broke out into tears," she says of the nurses. "I told them, 'This is local. You'll love this.' I was just like, 'I'm so excited for you to try this.'"
Since watching the pandemic unfold, Garcia is now looking into enrolling in a certified nursing assistant program at Pima Community College, and possibly working toward becoming a registered nurse.
"This pandemic has really changed my mindset on what I want to do in life," she says.
How you can help
Visit any of the participating restaurants and let them know you'd like to donate to the Tucson Covid Healthcare Workers Meal Fund 2021.