On a quiet cul-de-sac in northwest Tucson, a woman and her daughter run Glow Wigs, a business that sells wigs to clients who are experiencing hair loss or thinning.
"Purchasing a wig is not a one-size-fits-all," owner Marcy Poreda said. "I've worked with girls as young as 16 and women in their 90s and a wide, wide range in between."
Around 50% of Poreda's clients are cancer patients while the other half visit because of varied hair loss causes, such as trichotillomania, alopecia, or hair thinning caused by medications, aging, or weight loss during surgeries.
"Some women can rock a bald head, but many women feel differently, and I could understand that," Poreda said.
The services provided at Glow Wigs start with a free 60-minute consultation trying on wigs.
Once a client's wig is chosen Poreda can, for no extra charge, customize it using her 25-year background as a hair designer. Last, she and her daughter, Jamie, educate their clients on wig care for optimal longevity.
"By the end of the consultation most women are leaving that day with a new head of hair," Poreda said. "When they leave, they're smiling, they're feeling pretty, not afraid to look in the mirror. It makes my life meaningful."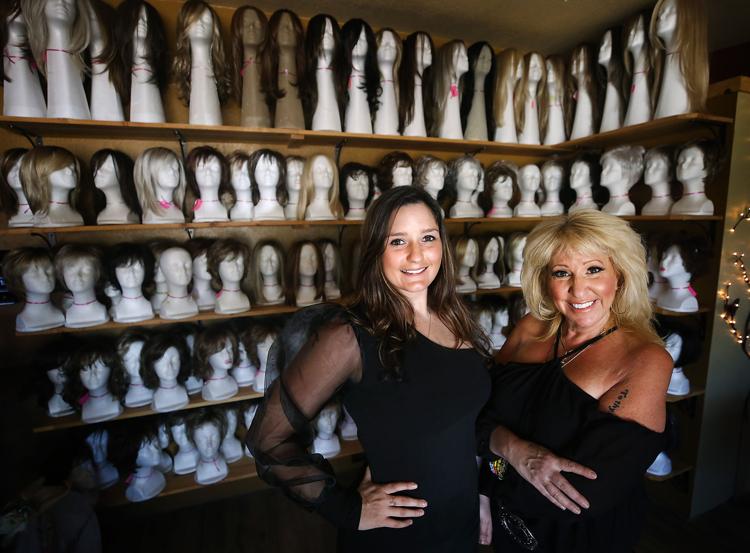 Dr. Susannah Cooper, a medical oncologist at Arizona Oncology, believes that for many patients, putting on a wig offers a sense of control during an unstable period like going through chemotherapy.
"There is a very strong association with baldness and chemo," Cooper said. "You want to be able to choose who you tell that you have cancer and who you tell that you are receiving chemotherapy, and being bald from chemotherapy is taking away that decision. It's like an opening for the world to ask: 'How you are doing; what's going on?'"
Regardless of gender, the baldness of chemotherapy is an involuntary outward expression of a taxing inward struggle.
"Many women are very motivated for treatment regardless of cost, and losing hair is not that significant to them," Cooper said. "But for a good portion, it's a difficult decision to embark on chemotherapy because of the fear of losing their hair."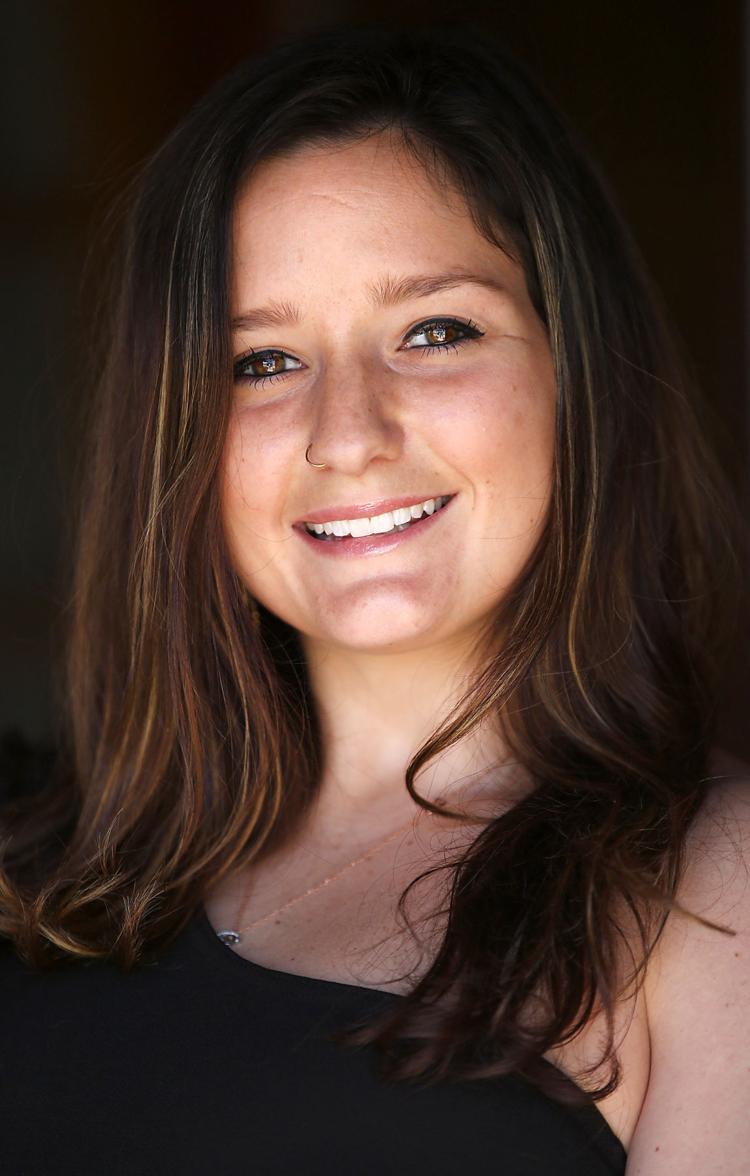 Poreda started Glow Wigs about six years ago and Jamie, 25, joined her mother three years later.
The business idea sprouted when Poreda's hair salon clients started telling her they needed or were going to need a wig. A few customers eventually became dozens struggling with hair loss.
"I was sending women two hours away to give them service," Poreda said, who at the time wasn't aware of such offerings in Tucson.
One client sat down in the salon chair and burst into tears. She had breast cancer and told Poreda that she would lose her hair during chemotherapy.
"At that point, I put down my comb and I put down my hairbrush and I said, 'Is there something I'm supposed to be doing? Because this keeps coming to me,'" Poreda said. "So I took about a year of some private training and classes and I got all my ducks in a row."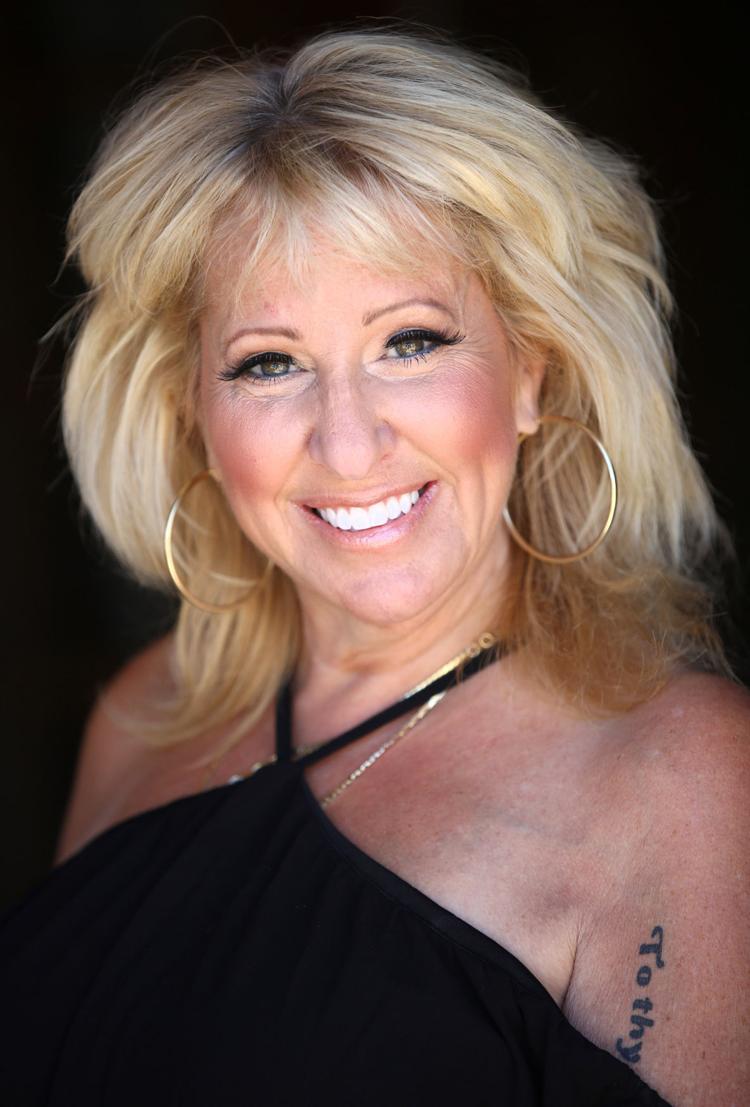 What started as a "dozen wigs on a few shelves" in her hair salon turned into a selection of about 200 wigs. Most are made of synthetic hair, and some are made of human hair, but the latter are more work to maintain.
Wig prices vary depending on the quality and custom of the wig cap, according to Poreda. With daily use, a wig could last a year. Some insurance companies may help with the costs of the wigs, Poreda said.
"It's a huge market, and it's extremely overwhelming, and most women have no idea how to go about this," Poreda said.
For Sarah Koenig, 22, buying a wig from Poreda at age 16 gave her one channel through which to gain a little more control during high school as she battled a type of pediatric kidney cancer.
"My hair meant a lot to me," said Koenig, who was attending Sahuaro High School at the time. "Even though I had only seen (Marcy) that initial time, I felt like she already knew who I was."
Koenig says she wore her wig everywhere, including as a presenter, speaking in front of crowds of thousands at cancer research events, like a national event led by the nonprofit PANDA (People Acting Now Discover Answers).
"I was still confident without hair but didn't feel beautiful," Koenig said. "When (Marcy) found the (wig) I would like, she turned me around. When I saw myself, I was emotional. It made me feel how I felt before I was sick. I gained back what I was missing."
Koenig, now in her final semester of nursing school through Pima Community College and NAU, keeps the wig in a special place in her closet, still in good condition six years later.
"I never wanted to get rid of it because it was something so special," Koenig said. "It reminds me of good times."
For Poreda, helping her clients is more than just business; she considers it a privilege.
"Before COVID, I hugged everybody, they hugged me. I'm a big hugger. I believe in hugs," Poreda said. "And, you know, when they're thanking me I'm like: 'Oh no, no, no, thank you, because what it does for me is it's taken what I do for women to a different level.' It was so meant for me to do this. It was part of my destiny."
Glow Wigs is open by appointment only. For more information about the studio or to schedule a consultation visit the Glow Wigs website.