Three years ago, Mayra Alejandra's 11-year-old daughter found a macrame art piece on Pinterest.
"She asked me, 'Mom, can I please, please make this? Can we do this project?' and I said absolutely," Mayra says.
When their project was complete, Mayra posted a photo of it on Facebook to show her friends and family. That first Facebook photo led to Mayra receiving messages from six people asking if she could make something similar for them.
What was a simple craft with her daughter quickly turned into Mayra's business Solace, where she handcrafts macrame pieces wrapped around pieces of abandoned cholla, saguaro ribs and driftwood. She describes them as "so Tucson."
Now, Mayra's creations are sold at the La Encantada location of home store West Elm. To celebrate Hispanic Heritage Month (which runs from Sept. 15 through Oct. 15), her art is currently featured in one of the store's giant windows.
"It's the biggest thing for my company that's happened thus far," says Mayra, who was born in Mexico and grew up in Tucson.
"I wish I had some legacy story that (macrame) was my grandmother's and my mother's and handed down to me. But I will say that I YouTubed it," Mayra says of learning macrame years ago.
"I grew from there and Solace has not stopped," she says.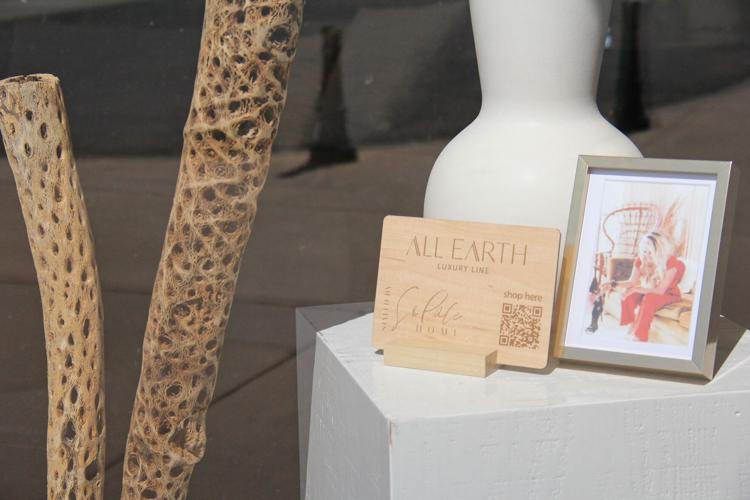 Solace's current line of macrame art installations is called "All Earth," which reflects Mayra's use of deserted desert plants in her art.
At some big box stores, you might find macrame creations built across wooden dowels or metal rods. But when Mayra saw a cholla, it clicked for her.
She thought: "How gorgeous would that be?"
"Everything we find on Earth, I find these pieces I get to macrame on," she says. "That's why we call it 'All Earth' because we never know where we're going to find something."
"They each have a distinct imprint of Earth and no two are ever alike," Mayra says of her art.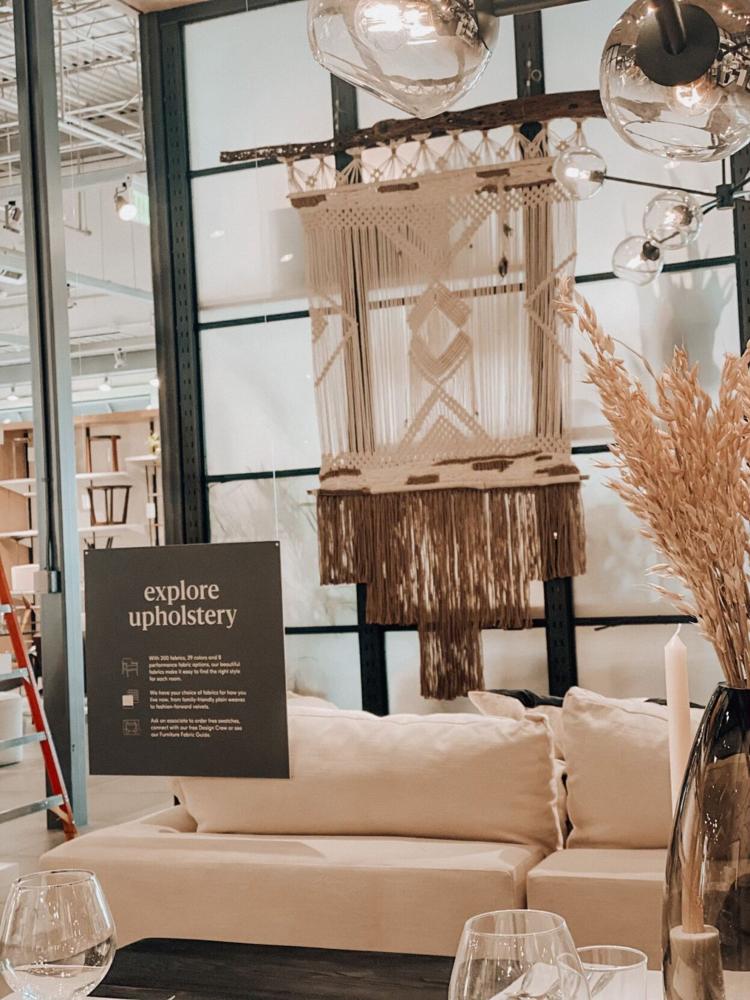 Mayra's first piece made with cholla was created after she won $200 worth of spools from a raffle and decided to craft something for herself — which became her most popular item to sell.
"What's funny is I never had my own design. Even though I was making macrame pieces (for other people), I never had the chance to make myself one," Mayra says.
"Instead of using a wooden dowel, I wrap it around a saguaro rib (or driftwood or cholla). To me, it brings more authenticity," she says. "That's what I was looking for — the authenticity of blending Earth and art into one."