When Amy Lucero hoisted two Trader Joe's bags full of books onto Bookmans' trade counter, she anticipated some serious store credit. 
Lucero, 27, has been working her way through the new Netflix show "Tidying Up with Marie Kondo" and consequently decluttering and organizing her own home. 
In each episode of the show, Kondo, a Japanese tidying expert, leads an American household through her method for getting rid of the things in each home that do not "spark joy."  
So that's what Lucero began to do, heaping her clothes into a giant pile, as per Kondo's method. When the joyless clothing had been dealt with, she moved on to her kids' clothes and books. She got rid of two bags of clothing and estimates she parted with around 25 books. 
"I was all pumped to go to Bookmans and get trade money and buy a new book," she says. "I went and they said, 'Come back in 15 minutes.' So I perused and came back and they said, 'We can take one book and give you $3 in trade.'" 
She pauses, laughing. "That was a real slap in the face."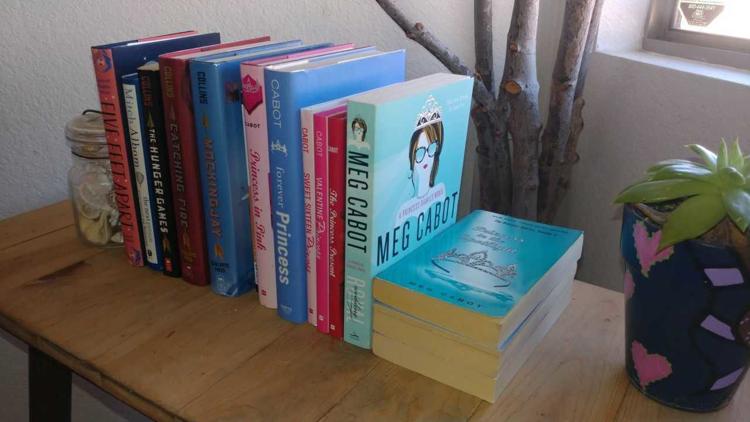 Lucero donated the rest of her books to the resale store, which in turn recycles or donates many of the books it doesn't sell to schools and local nonprofits such as Make Way for Books and Literacy Connects, says Stephanie Engs, the community outreach coordinator for Bookmans. 
Bookmans, like a few other local resale stores, has posted on social media encouraging people to donate the things that don't spark joy. Whether the show appears to have bumped donations and consignments varies store to store. 
"But I know the KonMari method take some time, so we expect to see donations come in as people are able to spend the time going through their stuff," she says, adding that the three-day weekend was busy. "I know for some of our Goodwill employees, we have been doing the KonMari method."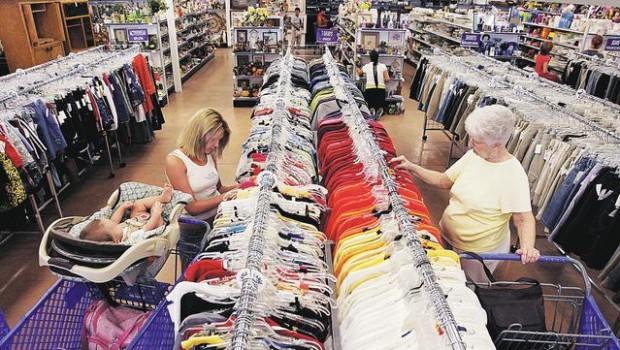 Simmons brought in a few bags of her own, she says.
Ilah Tuscher, 42, found the show while scrolling through Netflix. After downsizing from a house to an Airstream about a year ago, Tuscher says she is still figuring out what to get rid of and what to keep. 
"I did the pile," she says, referring to Kondo's strategy for purging clothing: Take every piece of clothing you own and put it in one pile. Then handle each item to determine if it brings you joy. 
"I'm almost done getting rid of clothes," Tuscher says (although her husband is next. She says there's not enough room for them to simultaneously declutter). "I haven't gone through the folding process. It's longer than you think. It's a process." 
"... We are noticing a higher volume of sellers than we would normally see around this time," says Kerstin Block, the president and founder of Buffalo Exchange, in a statement. "Specifically our Tucson store has had to put out extra racks to accommodate all the new clothing coming in!"
The end of the year, spring and the close of the school year tend to elicit the most donations (or consignments, in the case of Buffalo Exchange), say representatives from several nonprofits with resale endeavors. 
Mel Moreno, the associate director of retail operations for the Humane Society of Southern Arizona, says the thrift store often sees people getting rid of things after the holidays. This year, in particular, there has been an increase in donations, especially of clothing, shoes and "small ticket items" such as artwork or dishes. Moreno suspects "Tidying Up" has something to do with the influx. 
Basically, we have a lot of stuff to get rid of year-round. 
Phelps, the professional organizer, has been in the business for about 11 years, so yes, she's very familiar with Marie Kondo — whose first book was published in 2014.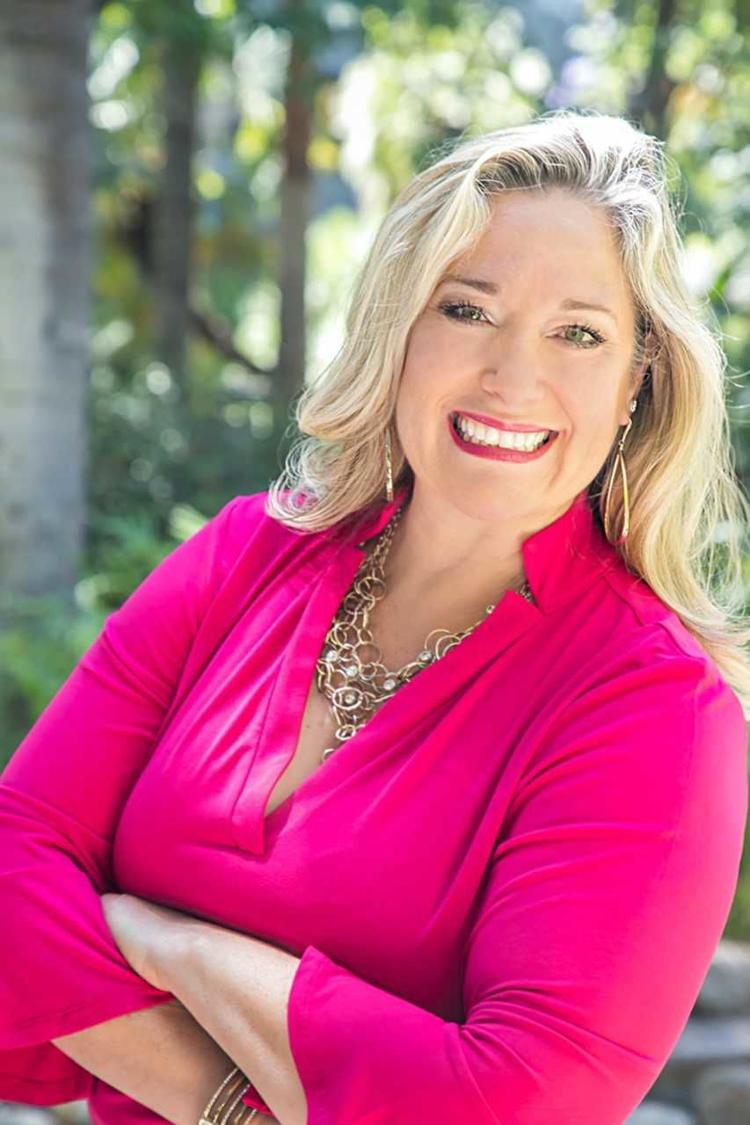 She appreciates Kondo's emphasis on gratitude — both for what you have and for the lessons you've learned from what you discard — along with her category-by-category approach, which forces you to confront all of your books or papers or clothing all at once, not room by room. 
"It can be profound to see how much of something we have scattered around the house and hidden from ourselves..." Phelps says. "It's encouraging for some people but overwhelming and shaming and paralyzing for others." 
So sometimes it's helpful to take tackle just one drawer or just one shelf, she says.
She remembers working with a client who specifically wanted to use the KonMari method. Clothing went well, and so did books. But then came the miscellaneous category — or komono. This category encompasses everything else: Your kitchen, your garage, your linen cabinet, etc. 
"That is huge in an American home," Phelps says. At that point, she and her client returned to an area-by-area approach.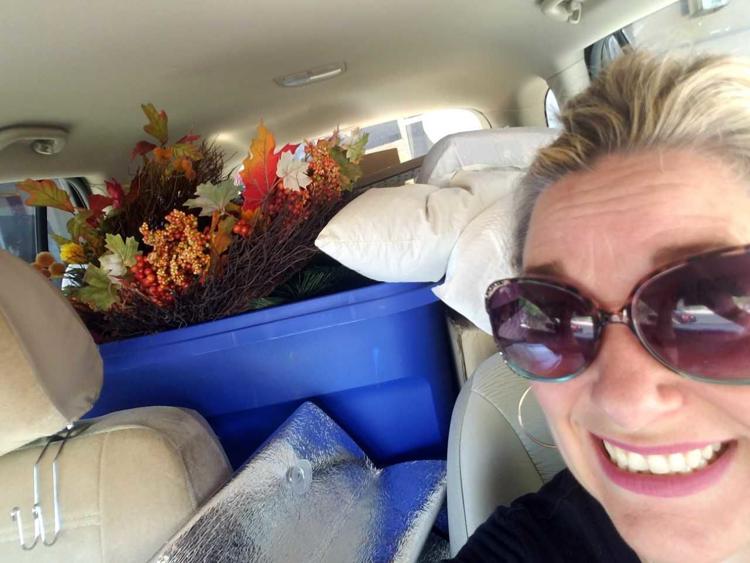 "Once you start going through stuff, it illuminates what your relationship to stuff is and habits that may be holding you back ..." she says. "I'm not talking about everyone crying in their closets, although it does happen, but the awareness of going through stuff provides you an excellent opportunity for making big changes in your habits, your relationships and your life." 
For Lucero, a working mom with three kids under 3, nap time and early bed time have been key for her decluttering process. She plans to tackle the kitchen next. 
"With kids and toys and clothes, it just seems like a tornado all the time," she says. "So when you can organize your sock drawer, whenever you open it, it's there and you've done it. You can start the day knowing your stuff, at least, is organized."