Twelve old church pews with no home of their own will soon offer sanctuary to those looking for a place to rest. 
When the nonprofit Literacy Connects moved into its new property at 200 E. Yavapai Road — a former church and school — it acquired wooden pews abandoned in what was once the church sanctuary. 
On Thursday, May 3, the Tucson Museum of Art will reveal seven of the pews, made over by local artists.   
Instead of dusty fingerprints, colorful art now graces the pews. This is what Sharon O'Brien, the artistic director at Literacy Connects, envisioned when she first discovered the pews in the old church sanctuary.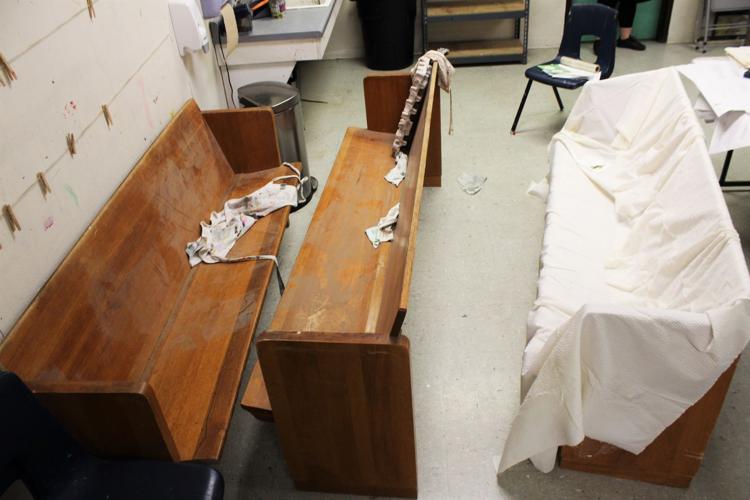 "I started thinking about these benches being a symbol of sanctuary," O'Brien said. "To me, a bench is an inviting space. It says, 'Sit down. Get to know somebody. Have a conversation.' It's a common space to rest and wait and do whatever you need to do, to think or pray." 
The idea developed as O'Brien observed reactions to President Trump's proposed travel bans early in his presidency and discussions about who should or could be in the United States. O'Brien began to mull over what it meant for Tucson to be, if not a sanctuary city, a welcoming city. 
She pondered how these benches — from a sanctuary — could tell stories of welcome.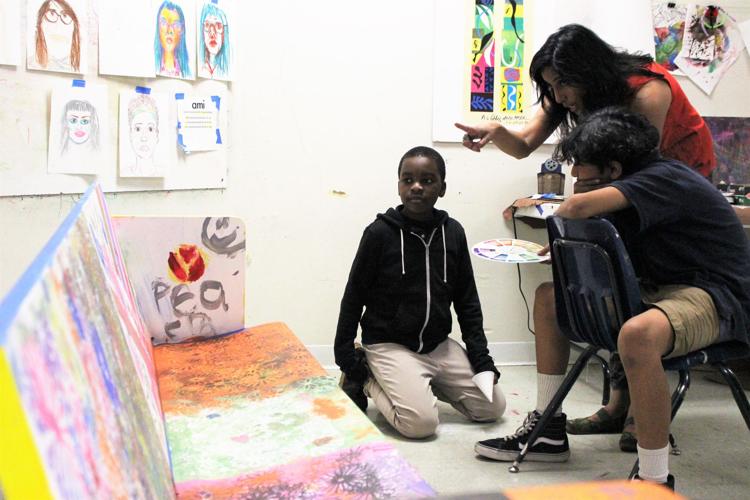 The idea got closer to reality after the Tucson Museum of Art received $92,500 in grant money from the Institute of Museum and Library Services in the fall of 2016 to develop programming for immigrant and refugee audiences. A partnership between the museum and Literacy Connects blossomed, and the two organizations imagined the benches communicating messages of welcome from the perspectives of these communities. 
The benches are a final hurrah for that grant money, said Marianna Pegno, the curator of community engagement for the Tucson Museum of Art. 
After the big reveal, the benches will find homes with some of the participating organizations and in public spaces.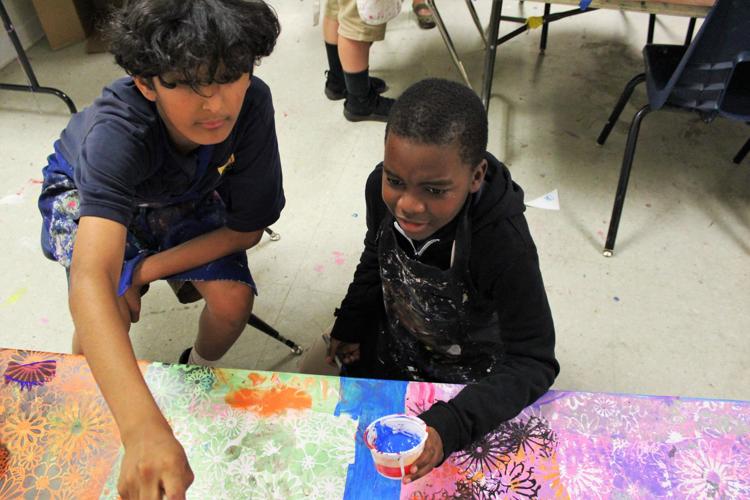 "The way we had proposed it was to use these benches as a space to do some kind of creative art," Pegno said. "Most people have done painting or sculptures inspired by the idea of safety and openness." 
Artists Leonardo Maturana (originally from Chile) and Tony Kuya (originally from Bangladesh) each transformed a bench. Students from Robison Elementary School and Imago Dei Middle School unleashed their creativity on several pews. The museum also worked with Raices Taller 222 Art Gallery and Workshop and Lutheran Social Services of the Southwest, Pegno said.
Five pews have yet to be adorned.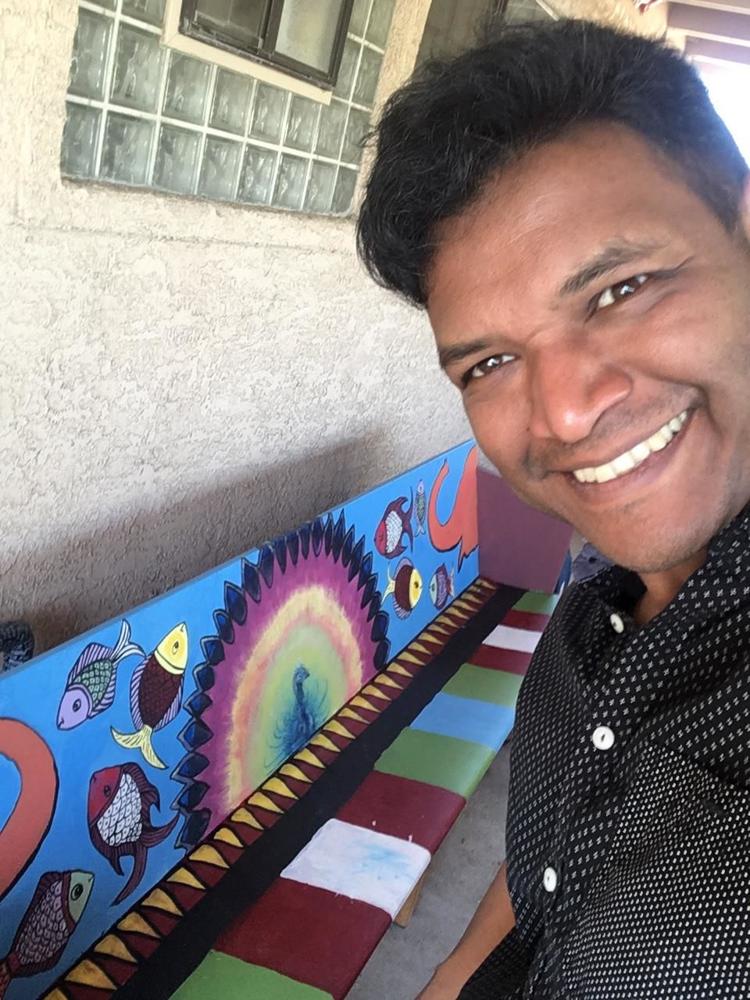 "I painted the bench with very traditional Bengali patterns and colors," said Kuya, who came to the U.S. from Bangladesh with his family at the age of 6. "I wanted to put all of that together in one place, where people, if they're from India or Bangladesh or anywhere for that matter, feel connected to the art and feel good about coming over to my bench and sitting on it." 
The unveiling at the Tucson Museum of Art's Free First Thursday on May 3 is part of a night of programming dedicated to immigrant and refugee artists who now call Tucson home. 
The University of Arizona's Confluencenter for Creative Inquiry will debut a project showcasing the stories and contributions of refugees in our city. You'll be able to listen to music, eat Syrian sweets and take Arabic and Spanish tours of the museum. 
"It wasn't just decorating pews," O'Brien said of the project. "It was creating a message with these pews." 
---
If you go 
What: Free First Thursday and the big reveal for the Sanctuary Benches
When: Thursday, May 3, 5-8 p.m. 
More information: Go here.