Last updated March 9, 2021.
Countywide curfews, monthslong quarantines and a general lack of consumer confidence have left independent restaurants hanging by a thread. But help may be on the way, as the House debates a stimulus bill that will include $29 billion in direct aid for struggling restaurants. 
Other lights at the end of the tunnel: Restaurant and other essential workers will soon be eligible for vaccine shots during the next phase of 1B in Pima County's plan. And just this week, Governor Doug Ducey lifted the restrictions on occupancy rates at restaurants, allowing for businesses to move back to pre-pandemic levels. 
Unfortunately, none of this makes up for the damage that has already been done. Below you'll see a list of 25 local restaurants that have permanently shut their doors due to the pandemic. It's typical for people to shut down every year in this business, but as you can see, this list has a lot of Tucson icons, the food that makes us who we are. Have I missed one? Email me at aberlin@tucson.com.
Rigo's on South Fourth Avenue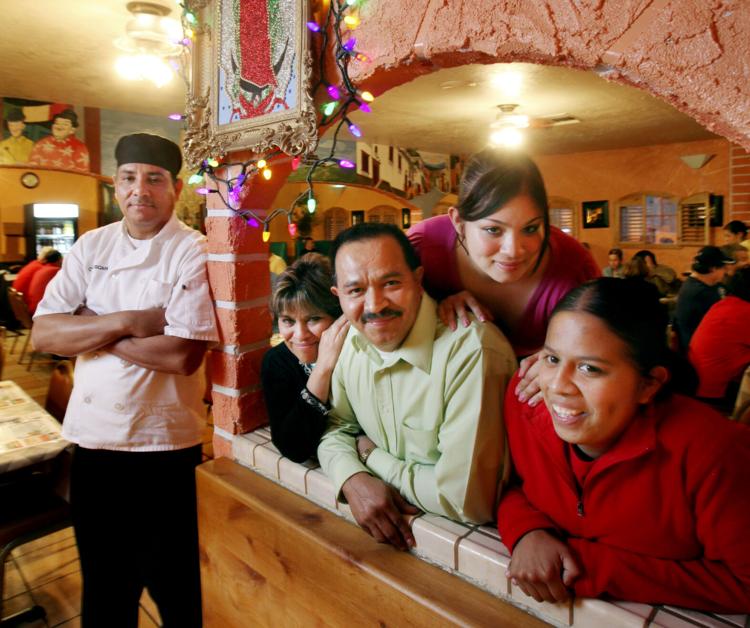 After more than 20 years in South Tucson, the iconic Mexican restaurant was forced to shut its doors when owner Rigoberto "Rigo" Lopez was forced out by a private lender. He fell behind on payments after the restaurant shifted to takeout-only in April, and was selling $65 worth of food a day. Rigo's was known for its daily Mexican buffet, and it was also an informal meeting spot for county Democrats like U.S. Rep. Raúl Grijalva and Tucson Mayor Regina Romero. Read more. 
Vina Vietnamese Street Food
4230 N. Oracle Road, Suite 100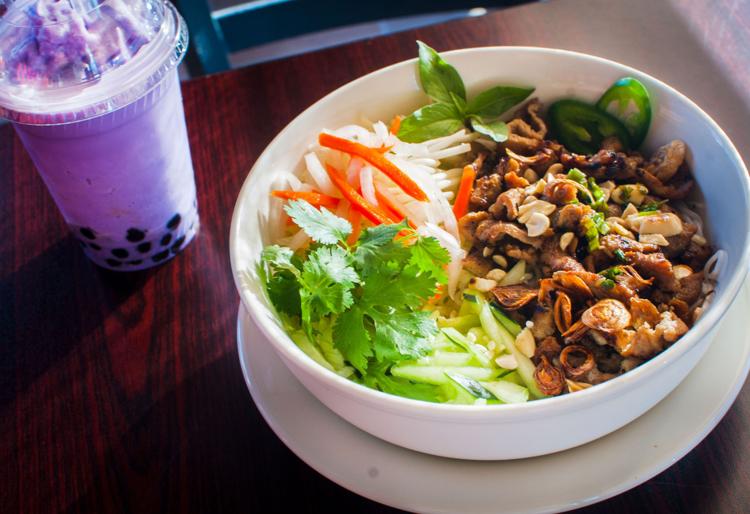 Known for its creative varieties of bánh mì sandwiches, this Tucson Mall-area restaurant started out as a food truck in 2014. Originally from Vietnam, owner Linh Nguyen was able to expand the menu to pho and bubble tea when he opened his brick and mortar spot Vina Vietnamese Street Food in 2016. Now the space in the Home Depot parking lot sits empty, with "available" signs from Cushman & Wakefield and Picor posted onto the doors. 
7 Ounce Korean Steakhouse 
The Korean barbecue restaurant took over the former Sir Veza's space in 2018, redeveloping the space and going for a more contemporary chic look. 7 Ounce was owned by Sonny and Kim Chu, who also own the sushi and Korean barbecue spot Azian at 15 N. Alvernon Way. Earlier this year, the family converted 7 Ounce to a new brunch spot called Toast 101. 
Geronimo's Revenge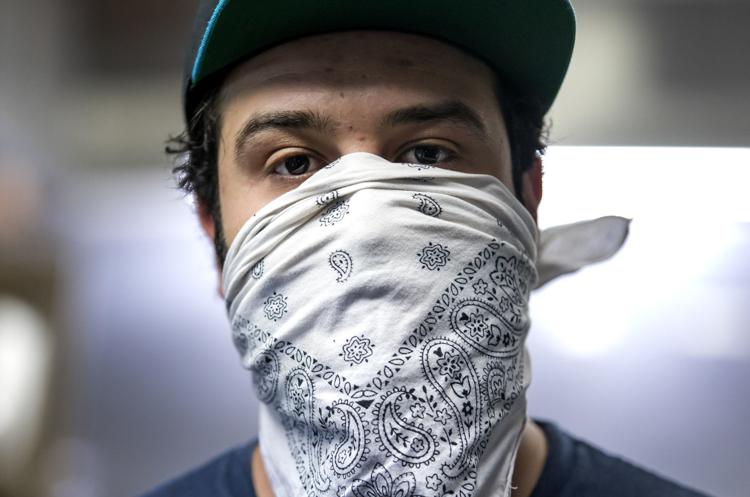 This late-night food truck gained a steady following of Fourth Avenue bar dwellers since it opened back in 2017. Parked outside of Che's Lounge, owner Jeronimo "Mo" Madril served Southwestern takes on bar food like wings and mac and cheese. When COVID hit, he teamed up with local butcher Ben Forbes to provide free meals for displaced restaurant workers. But he announced he was selling the truck on Facebook this February. "I saw a dream come to fruition that lead me to pivotal moments in my life, including being personally invited to China through UNESCO to showcase cuisine that is unique to Tucson and winning on an episode of 'Guy's Grocery Games!' For now, it's time to move on, but that doesn't mean I'm going to stop cooking or that I won't be around for something else in the future...."
La Fufi - Caffé Milano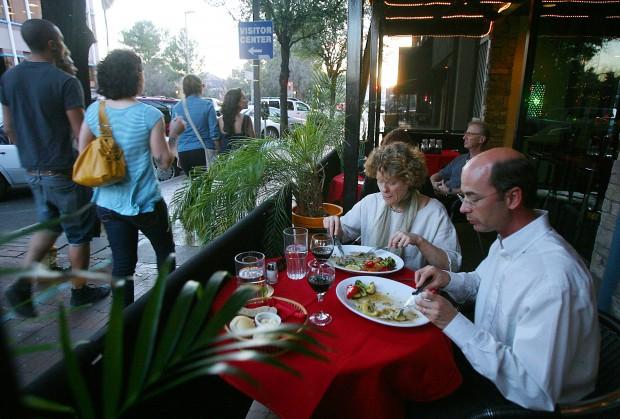 This downtown Italian restaurant was a popular spot for dinner and a show at the nearby Fox Theatre and Tucson Convention Center. But the owners Alfredo and Fulvia Steffenone closed up shop in July after Visa problems drew them back to their native Italy. The couple tried to make it work for months, even staging a successful Gofundme campaign that drew in almost $14,000. But now the restaurant sits empty, with a "for lease" sign by Chapman Management Group on the door. 
The B Line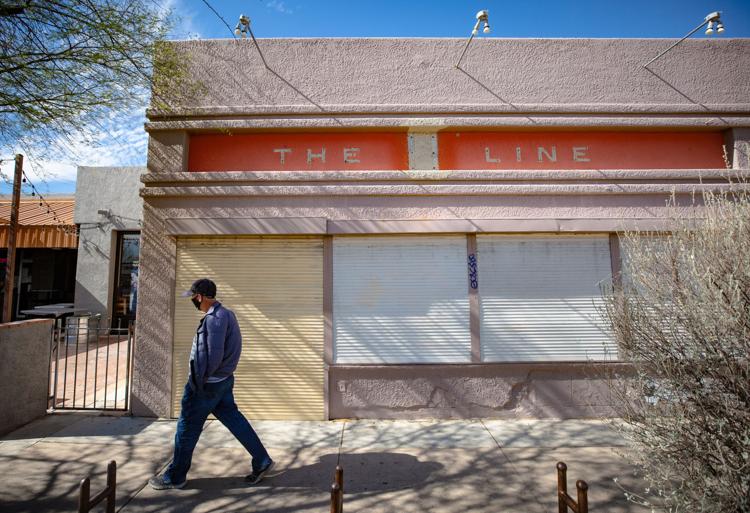 This chic cafe was a mainstay of Fourth Avenue for almost 20 years. Owned by Peter Wilke of Time Market, B Line brought a European aesthetic to the avenue with its sophisticated but casual menu and bistro plates like the arugula and orecchiette pasta. When the pandemic began, Time Market announced on Facebook that it was "suspending operations" and that it would reopen when it was responsible. But the building was still vacant by the beginning of this year, and Wilke confirmed to Cathalena E. Burch in the Star that it was permanently closed. "Right now no decisions have been made and I don't have any plans in place," he said. Read more. 
Fronimo's Greek Cafe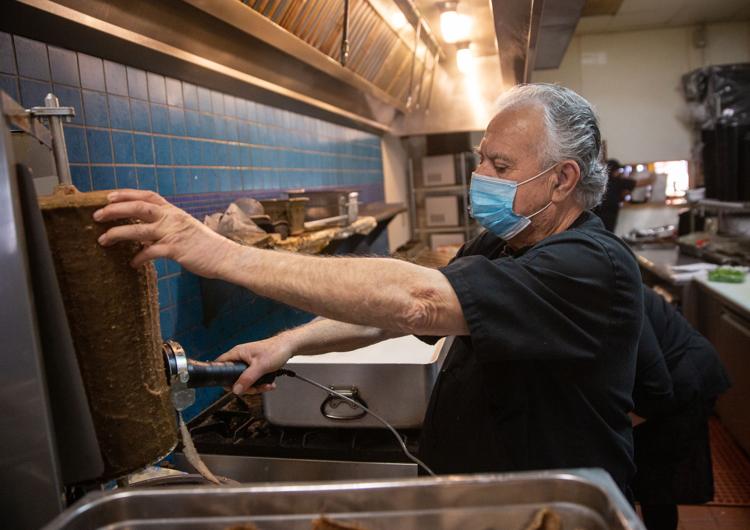 The owners of this 25-year-old Greek restaurant were forced to leave their location on Speedway due to a rent increase that they couldn't afford. When the pandemic hit, Tracy and George Fronimakis went to a takeout-only business model. Negotiations with landlord Scott Kivel broke down over the summer when he asked for a rent increase of $3 per square foot. The couple hope to move to another location with cheaper rent and a smaller dining room. "We don't need that big of space," Tracy said to Cathalena E. Burch in the Star. "My husband is 72; he doesn't want to have a big restaurant. We're just looking for something smaller with takeout and catering, maybe a few tables." Read more. 
Downtown Kitchen + Cocktails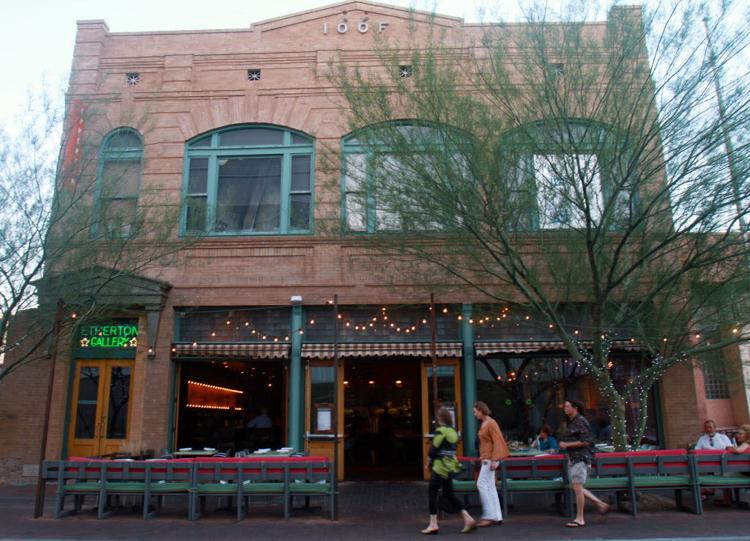 The face of Tucson cuisine, James Beard Award winner Janos Wilder ended his 40-year restaurant career this October when he announced the closure of his fine dining venture Downtown Kitchen + Cocktails. The restaurant had been operating on and off since the pandemic started, but was forced to close when the landlord sold the building and Wilder was unable to negotiate the same terms he had with the former owner. Wilder had no plans to open another restaurant, but will keep running his events and catering business The Carriage House. Read more.
Elvira's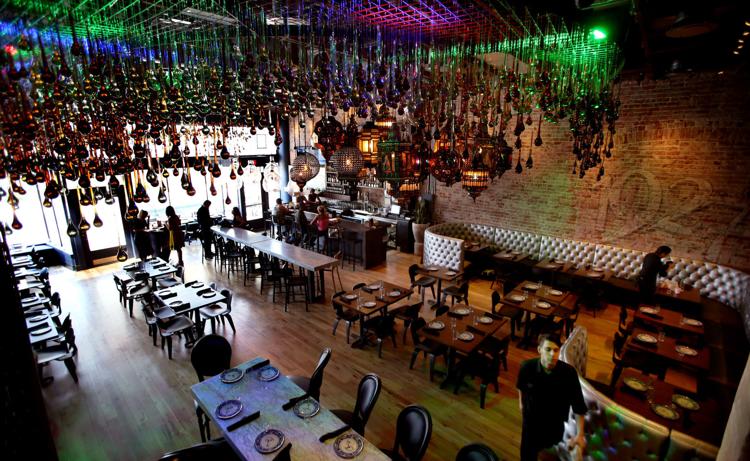 Rubén Monroy Jr. was forced to close the downtown Tucson location of his upscale Mexican restaurant after a 4-year run. When the pandemic hit, he crunched the numbers and realized it wasn't worth staying open because the building did not have an ample patio or even a parking lot ... not to mention, the lack of a downtown crowd now that venues like the Rialto Theatre are closed. He decided to put all of his energy into the flagship Elvira's restaurant in Tubac. Read more. 
El Indio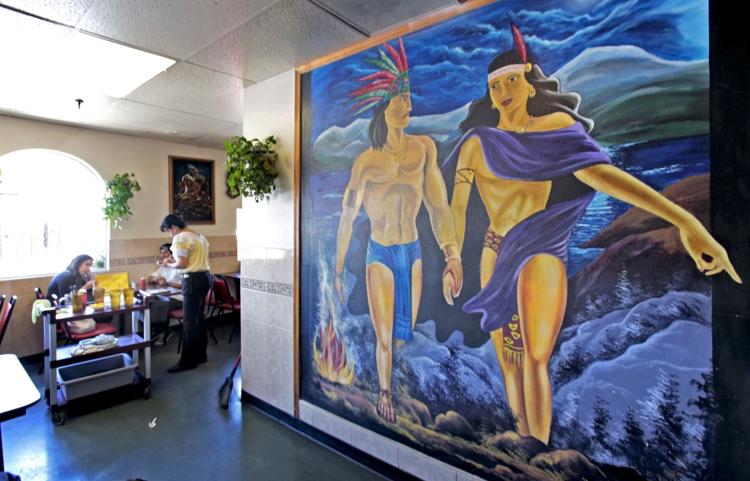 This southside staple was known for its Mexican soups, like the creamy caldo de queso with potatoes and melted cheese. But the 27-year-old business closed down March 17 and never reopened. The owners finally announced its closure via Facebook in November. Family patriarch Pedro Estrella was ready to retire, and worried about the health risks of operating during a worldwide pandemic. Read more. 
The Independent Distillery 
This 5-year-old downtown cocktail bar announced its closure via Facebook in early November, saying that eight months without revenue was the dealbreaker. Owners said that the quality of service would suffer due to social distancing and health restrictions, and didn't want to give their customers a subpar experience. "As we close this dream of ours, we encourage all of you, our friends, to reach out to other locally owned businesses before it's too late and stop in, buy a beer, some food, a gift card to be used sometime in the future when the dust has settled," the post reads. 
Cody's Beef n' Beans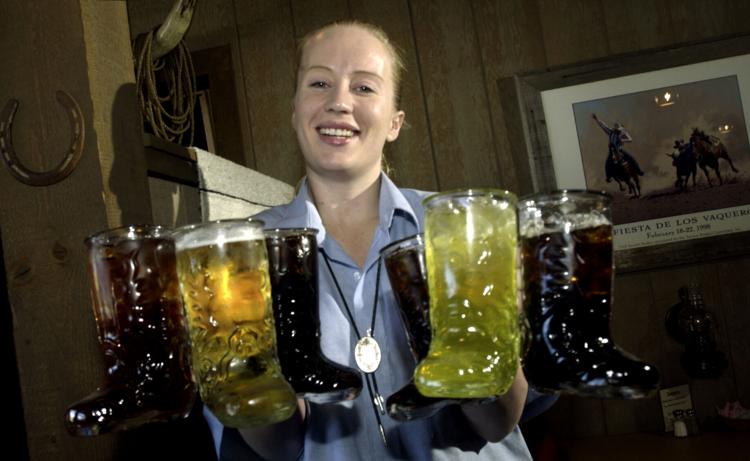 This midtown steakhouse had been chugging since 1988, but closed up shop in March when the first quarantines started. The owners announced on Facebook in late August that they would not be reopening. "We found someone to take over the space that will introduce a unique & fresh concept. We are so excited to see their progress. Thank you for your support over the last 32 years," the post read. 
Café Poca Cosa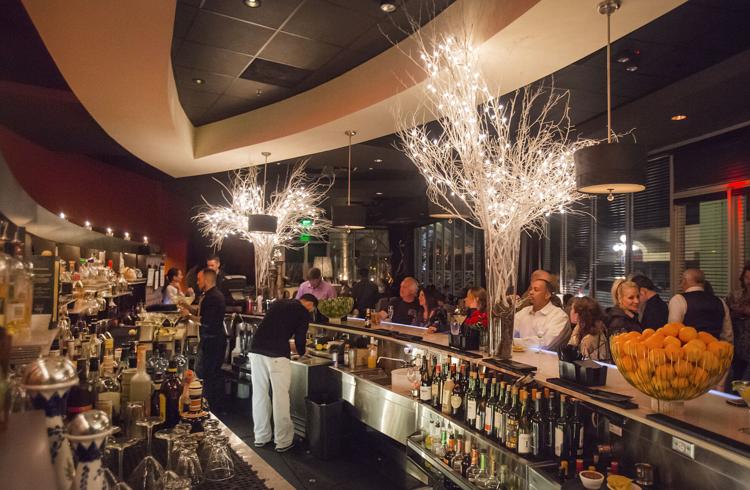 This nationally-celebrated Mexican restaurant had been in downtown Tucson since the mid-1980s, and grew into a symbol of our food scene. Owner Suzana Davila closed Café Poca Cosa when the quarantines started in March, and only recently announced the permanent closure via press release. "Clearly, this is not how I imagined my business would culminate. I always envisioned passing the business on to my hard-working children, who have been actively involved in the business for many years," it read. Read more. 
Green Feet Brewing
This southside brewery has been in business since 2016, owned by Air Force veteran Scott Petersen and partner Jen Reynard. They announced back in mid-August that they'd close Oct. 16 or "when the beer ran out," wrote Cathalena E. Burch in the Star. Located in an industrial park near Davis-Monthan Airforce Base, the small spot had an intimate vibe and a neighborhood bar atmosphere. 
The Meet Rack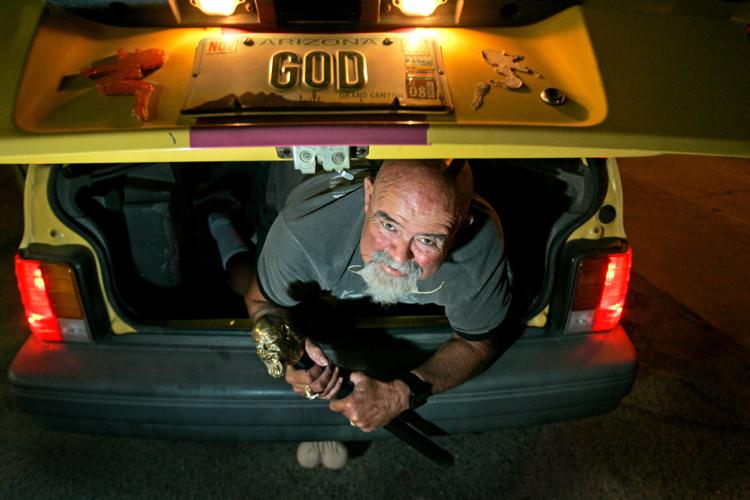 One of Tucson's most "eclectic" dive bars, The Meet Rack was known for its pitchers of mixed drinks, the owner who called himself God and the branding iron he used on his customers. When the bar permanently closed in October, owner Jim Anderson had branded a total of 3,545 people with a likeness of his own face, including four people who came just to be branded on the last day. RIP. Read more. 
Perfecto's Mexican Grill Express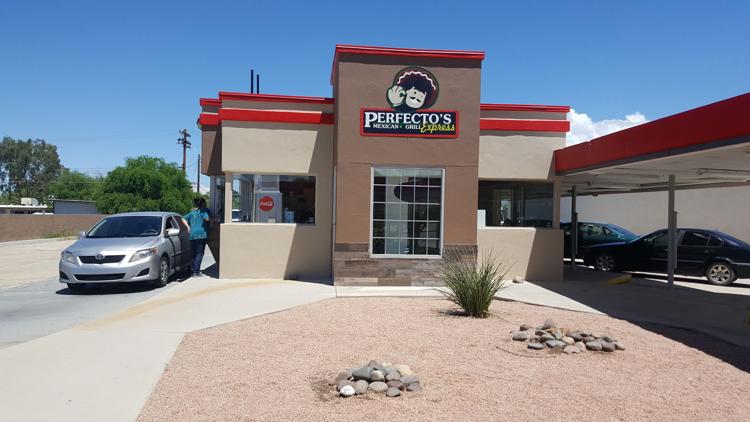 This spinoff of the popular South Twelfth Avenue restaurant was forced to close its doors after almost three years on Park and Irvington. Housed in an old Sonic drive-in, Perfecto's Express was a more casual version of the original restaurant where you could customize your own dishes similar to a Chipotle. The original Perfecto's is still going strong. Read more. 
Public Brewhouse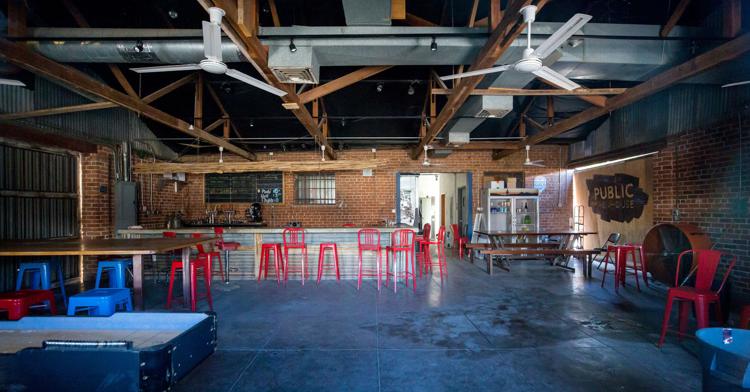 For five years, Public Brewhouse was a hidden gem nanobrewery tucked back off Fourth Avenue. The bar did most of its business in person, and didn't sell its beers in markets around town. When the pandemic hit, they were losing money by just doing takeout, so they decided to close their doors for good in October. Read more. 
Rincon Market
This 94-year-old market was forced to close its doors in early June when the current owners were locked out by landlords for failure to pay rent. It was most recently owned by Peter Wilke of Time Market, who decided to temporarily close at the beginning of the pandemic. The market had one of the best cheese and fish counters in Tucson. Read more.
Alibaba Mediterranean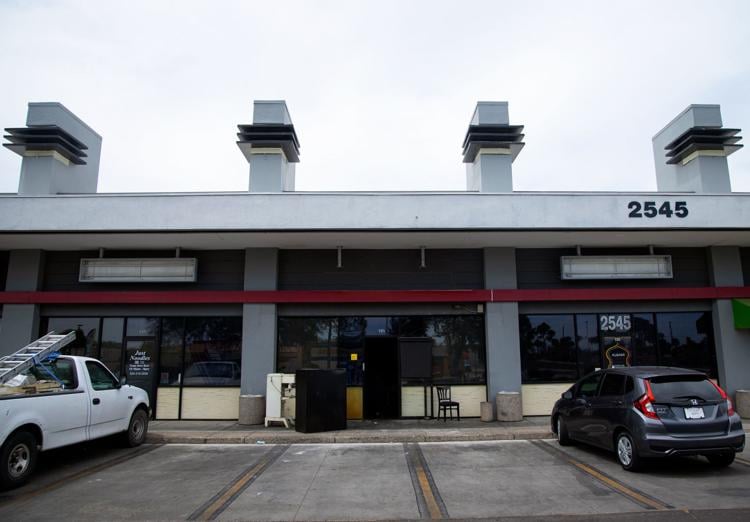 Alibaba was the go-to spot in the campus area for Persian and Middle Eastern staples like falafel, meat kabobs and unique items like sabzi beef stew. They also had a substantial vegetarian menu, which made them popular with the student crowd. They shut their doors in June, emptying out their space and taking down the colorful sign in front. Read more. 
Athens on 4th Ave.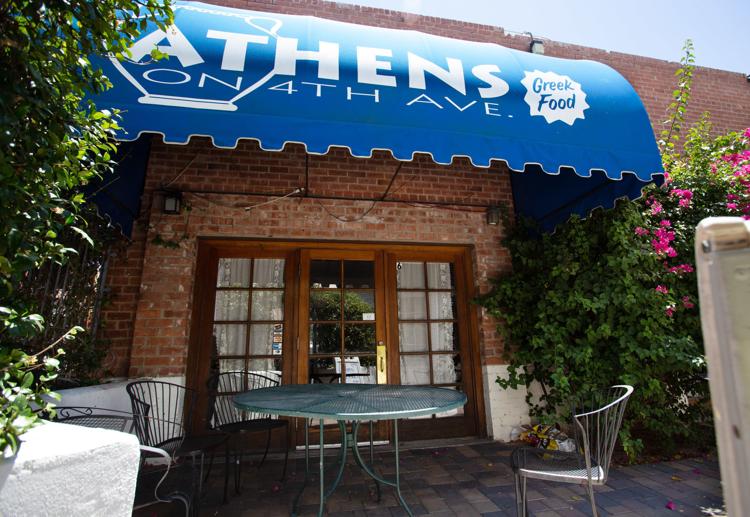 Owner Andreas Delfakis closed his doors June 20 after almost three decades of business. Athens on 4th Ave. was once one of Tucson's most popular upscale restaurants, but had suffered a series of blows including prolonged construction during the development of the Fourth Avenue Streetcar. Athens was known for its Greek specialties, like moussaka and flaming saganaki. Read more.  
Bianchi's in Marana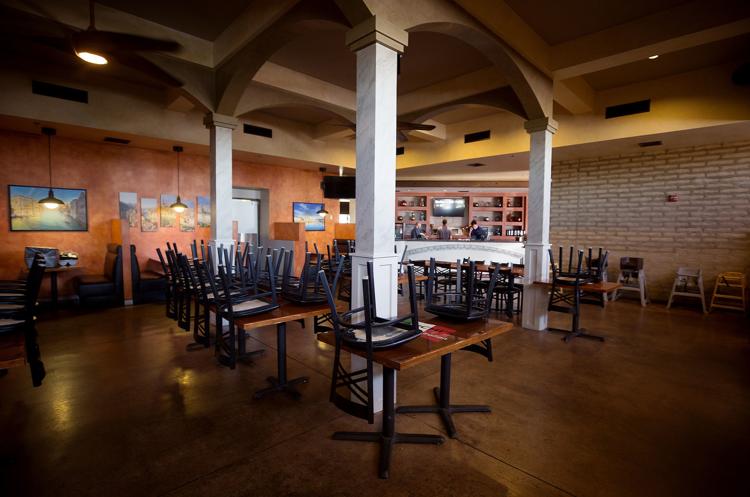 The second location of the popular westside Italian restaurant was inside a 7,000-square foot building that was most recently home to a steakhouse. Bianchi's Marana outpost was doing well up until the pandemic started, but then it all ground to a halt. "It's such a beautiful building. It's just not meant to be a pickup and delivery place," said owner Vincent Bianchi in a recent Arizona Daily Star article. "It's not what anybody wanted. One day you're jamming and then nothing." He closed his doors March 31. Read more. 
Chicago Bar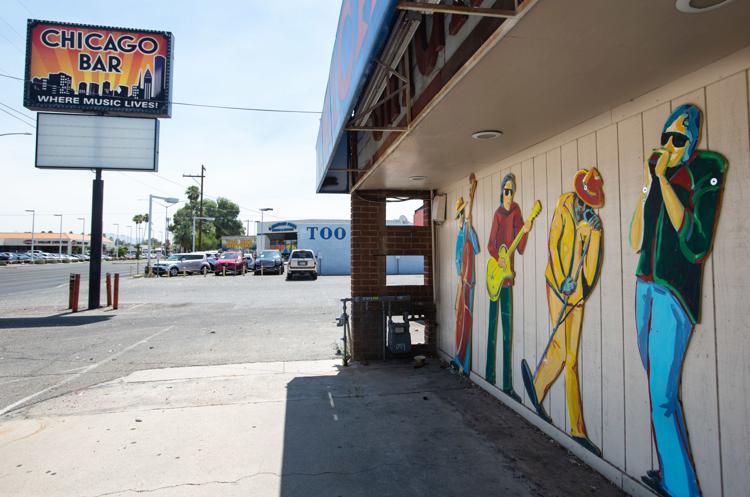 Chicago Bar had been a staple in the local music scene since 1978, and had hosted countless blues concerts, reggae dance parties and karaoke sessions. But the business wasn't able to survive being mostly closed for several months when the pandemic hit in March. Owners posted on Facebook in late June that they would not be reopening. Read more. 
Gee's Garden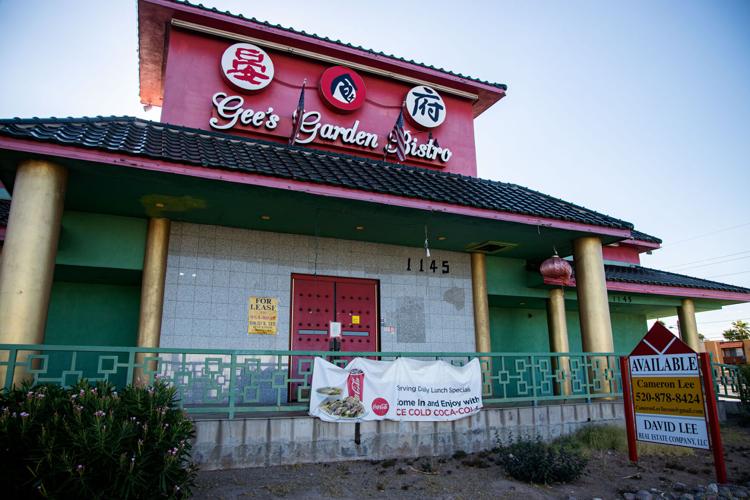 Gee's Garden was the first Chinese buffet in the state of Arizona when it opened in 1975, said owner Joan Gee. But the restaurant was most popular for its traditional dim sum service, which it started in 1995. The restaurant was forced to close in June after the new owner Eddie Lau fell behind on rent. Read more. 
Mestizos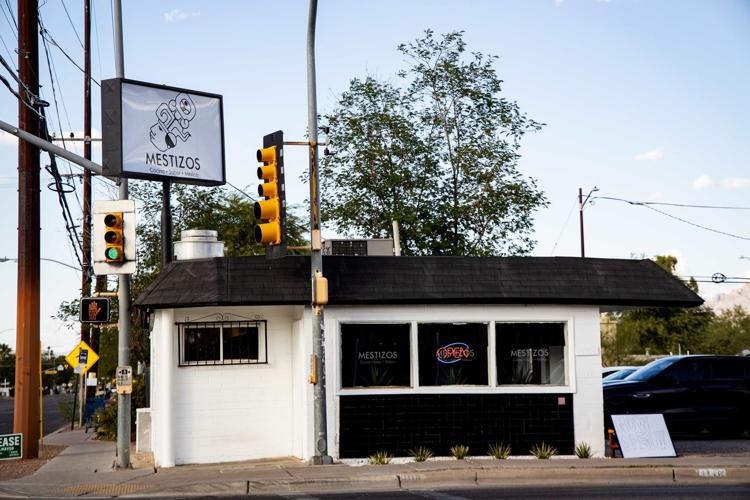 This contemporary Mexican restaurant opened in a small building on St. Mary's Road and Grande last November. The business wasn't open long enough to gain the momentum, and on April 2 the owners posted on Facebook that they were closing. Fortunately, you can still visit their sister restaurant Machi in Nogales, Arizona. 
Rigo's on Oracle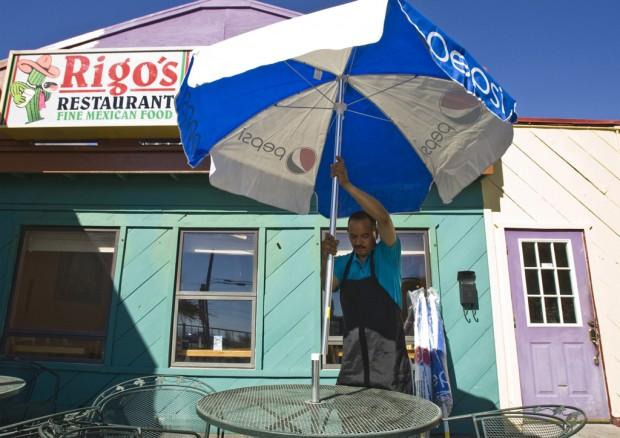 A sign of new eating trends brought on by the pandemic, the southside icon Rigo's was forced to close its second location on Oracle Road. Rigo's is known for its daily all-you-can-eat buffet, which just didn't work during the time of COVID. The owners announced they were closing May 15, after almost 10 years at that location. "Lots of great memories have been made. We hope to see you, and continue to be make even more memories in our south location and Benson location," reads the Facebook post. 
- With reporting by Cathalena E. Burch