This story was produced by #ThisIsTucson for Tucson Meet Yourself, which has celebrated Tucson's unique folklore, culture, communities for 42 years. Thank you for supporting the organizations that support us!
---
Monsoon
Southern Arizona's rainy season.
Since 2008, the National Weather Service has decreed a monsoon season from June 15 to September 30, but it still keeps track of the monsoon start by a measure it used from 1949 until 2008 — the first of three consecutive days with an average dewpoint of 54 or above.
Also known as chubasco, the summer thunderstorms bring much-needed moisture and cooler evenings. They also bring lightning, heavy rain, high winds, flash flooding, hail and dangerous driving conditions.
Smells like rain
If you have lived in the Sonoran desert for any length of time you have heard someone comment, "Mmmmm. It smells like rain." 
You might smell it right after a summer monsoon, sometimes even right before.
The amazing fragrance is creosote — also known as chaparral, greasewood and, hard to believe, hediondilla, which in Spanish means "little stinker."
Cicada
Yeah it starts with a C. Yeah you can eat them.
That background buzz that starts with the heat and ends sometime in October is thanks to a fleet of small zombie bugs that bust out of the ground looking for mates — not brains. They have them in other parts of the country too but ours are mostly Apache cicadas and cactus dodger cicadas.
Fun fact: Cicadas can sweat. That's how they don't die buzzing in your mesquite tree at noon when it's 115.
Dry heat
Let's use it in a sentence.
You, experiencing June in Tucson: OMG. My face is melting rn. It's so hot here.
Longtime resident: Yeah. But issa dry heat.
Longtime resident:  ¯\_(ツ)_/¯
Swamp cooler
Perhaps the swamp cooler is not particular to Tucson. But every Tucson resident has either lived in a house that had one, or knows someone who complains about it every July when the rains start.
Swamp coolers, also known as evaporative coolers, cool the air through water-soaked pads. They give off an unforgettable wet cardboard smell and make everything feel damp.
Splash pad
That concrete playground mecca where water sprays out of the ground and dumps from buckets onto small shrieking children.
The only kind of playground available in Tucson from May-September that won't result in third-degree burns.
Eegee's
Tucson sandwich chain Eegee's has a frosty drink known (colloquially) as an eegee or (more formally) as an "eegee's drink."
Former Tucsonans will make this their first stop on the way back into town for a slushy, frosty, icy fruit drink that defies categorization.
The local chain started as a truck in 1971 and its furthest outpost is now in Casa Grande.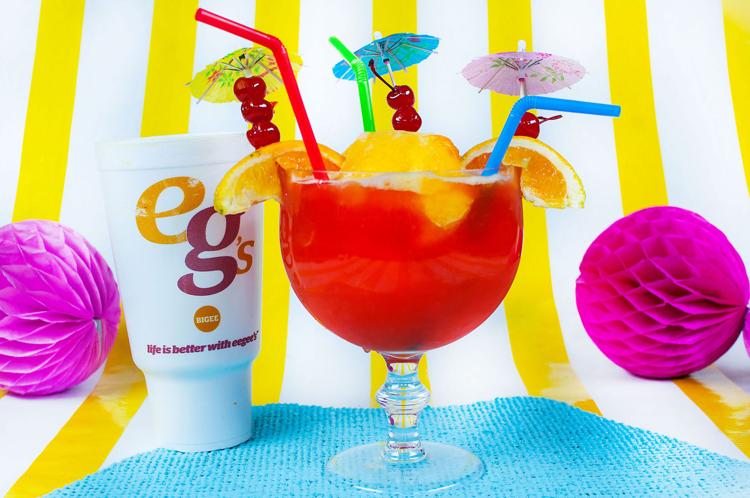 Sonoran Dog
This variety of hot dog has specific topping and bun requirements but most importantly: it is wrapped in bacon.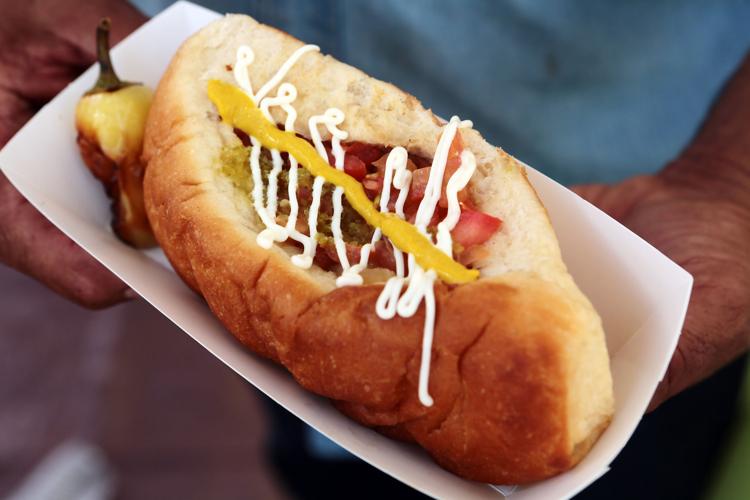 Best sold from a cart on the side of the road — the Sonoran hot dog is served in a steamed bolillo, wrapped in bacon and topped with beans, grilled onions, tomatoes, fresh onion, jalapeño sauce, mayonnaise and mustard.
Stravenue
There is no official answer but Tucson seems to be the only place in the country that has streets labeled Stravenue. Wikipedia agrees and a Google search of the term turns up only Tucson addresses.
Definition of a stravenue from the Pima County Code: "a street which runs diagonally between and intersects a street and an avenue."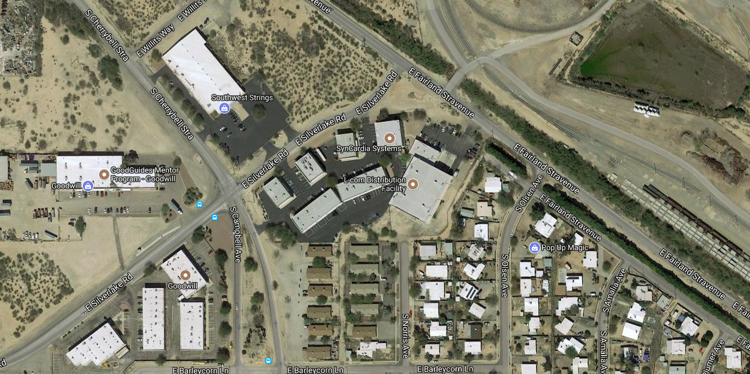 Here are a few of Tucson's stravenues: Belford, Bryant, Camilla, Canada, Cerius, Cherrybell, Concord, Desert, Dover, Drexel Manor, Fairland, Forgeus, Frankfort, Hartford, Helena, Hemlock, Holly, Howard, Kelvin, Lansing, Madison, McFee, Mendham, Menor, Miramonte, Nebraska, Olympia, Ray, Rex, Tucson and Venice.
Adobe
This dirt and straw-based brick that dries strong in the desert sun was the building material of choice for the first Tucsonans. Used to build Fort Lowell, Tucson's original presidio walls and many homes — adobe is used as a word to describe a building or the individual bricks.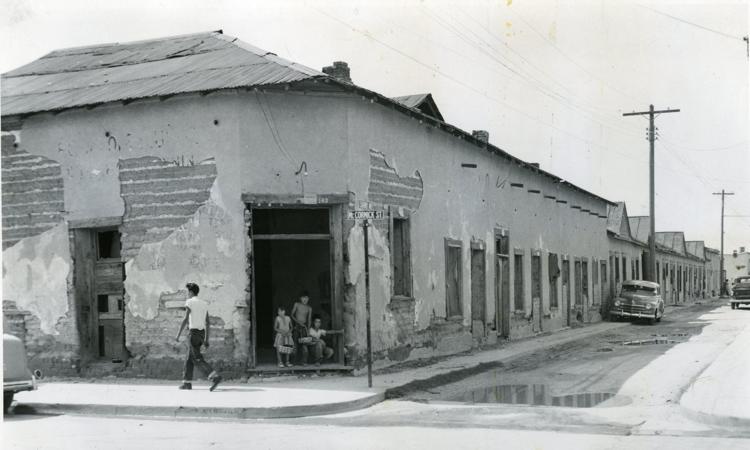 Chimi
Chimi, a Tucson shorthand for Chimichanga. 
Ganga
Used in a sentence thusly:
"Did you see avocados are a ganga at Fry's? Only $.75 a pound!"
Austin Agron, the owner of longtime Tucson furniture store, Bargain Center Furniture, which closed in 2005 — used the word in commercials for the store.
A "ganga" is the Spanish word for "bargain" or "windfall."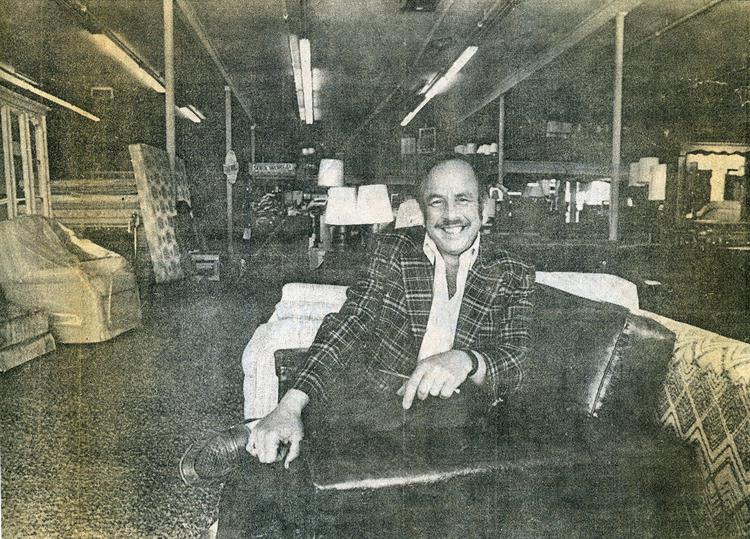 "In Spanish, 'ganga' means 'bargain.' And since that's the name of my furniture store, it's the perfect trademark," Agron said in a 1983 Daily Star article.
Snowbird
Your permanent address is not Tucson, but a place that is snowed-in for at least three months of the year.
You have a sneaking suspicion that this word is insulting. 
Cactus
A newcomer to Tucson might look out on Saguaro National Park and comment on the remarkable number of cacti.
Longtime residents know that would come off as stuffy and pretentious.
It's a desert full of cactus.
Wash
Not the verb you use to talk about cleaning, nor the noun used to describe what you put in the laundry machine.
In Tucson, a wash is the dry bed of a river. They run behind our houses and cut through streets. When it rains (see: Monsoon), the washes fill and become temporary rivers. 
Bear Down
The cry of every happy, agitated, heartbroken University of Arizona sports fan — Bear Down is commonly misunderstood by outsiders who think the UA's mascot must be a bear. (It's a wildcat).
---
Tucson Meet Yourself is its own "Tucson word"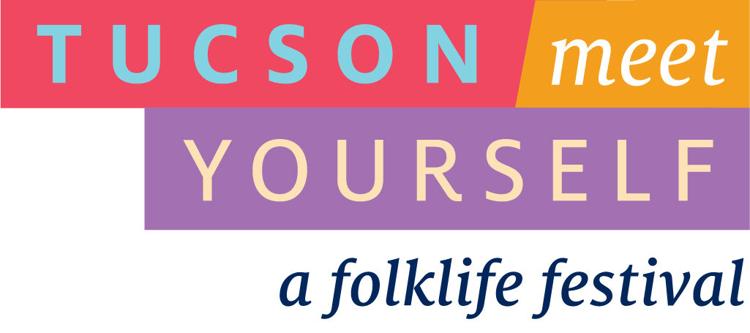 You know a folklife festival has really become part of the city when the community bestows it with an affectionate name. Tucson Eat Yourself happens every fall in downtown Tucson. This year's festival is Oct. 13-15, 2017 in Jacome Plaza and El Presidio park. And yes there is so much good food. But its mission is to research, document, interpret and present the living traditional arts and expressions of everyday life of the folk and ethnic communities of the multi-national Arizona-Sonora region. Get more info at tucsonmeetyourself.org