Hotel Congress's Club Congress Plaza stage and Cup Cafe are closed throughout July and into early August while the historic downtown hotel undergoes Phase One of a nearly $750,000 renovation project.
The first leg of the work will expand the usable space on the outdoor plaza, where Hotel Congress hosts concerts, and will include a retractable canopy with a commercial misting system.
The hotel, at 311 E. Congress St., also plans to convert the 2,200-square-foot Copper Hall near the lobby into the Century Room, a jazz music lounge and tasting room that will focus on regional wines, agave distilleries and live music.
Hotel Congress General Manager Todd Haney said he hopes to have the plaza work finished by Aug. 6 — just in time for the grand-reopening concert featuring Louis Prima Jr. & the Witnesses. Hotel Congress Entertainment Director David Slutes said the concert is tentatively set for Aug. 7.
Cup Cafe should reopen Aug. 12 if all goes as planned, Haney said.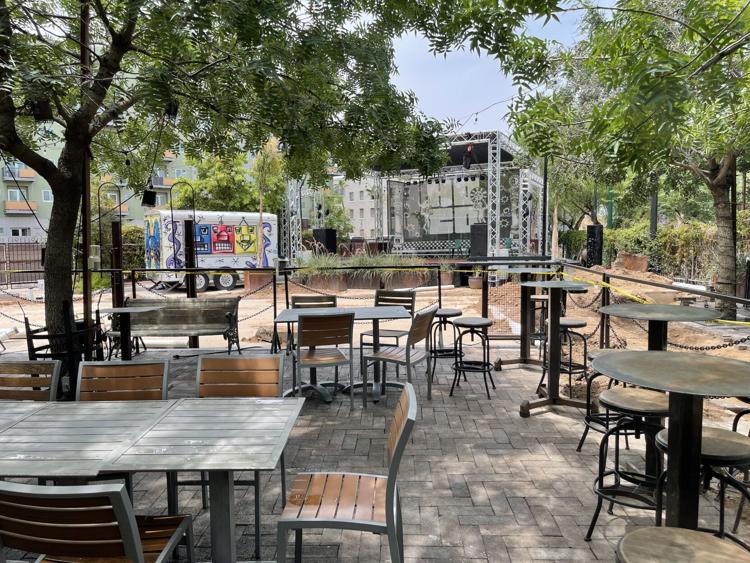 "Coming out of a pandemic, we are phasing everything we are doing on the availability of our resources," said Haney, who said that the hotel is investing more than $100,000 of its money and Rio Nuevo has committed $600,000.
The renovation work, largely centered on replacing the hotel's 120-year-old plumbing, has been in the planning stages for three years, prompted by a series of patch-work repairs the hotel has done over the past decade, Haney said.
"When you have a 100-year-old cast iron pipe collapse in your office, you have to dig up your office and essentially replace that," he said, adding that over the past decade the hotel has had four major repairs to its aging plumbing infrastructure. "We can't continue to run a business with 102-year-old plumbing infrastructure."
Last week, as the restaurant remained closed and two guests with their dog strolled the area, electrician Clifton Zenizo was digging the trench to run the electricity for the commercial-grade misting system. The misters will be part of a covered seating/audience area that will include a retractable canopy that can be removed for nighttime concerts.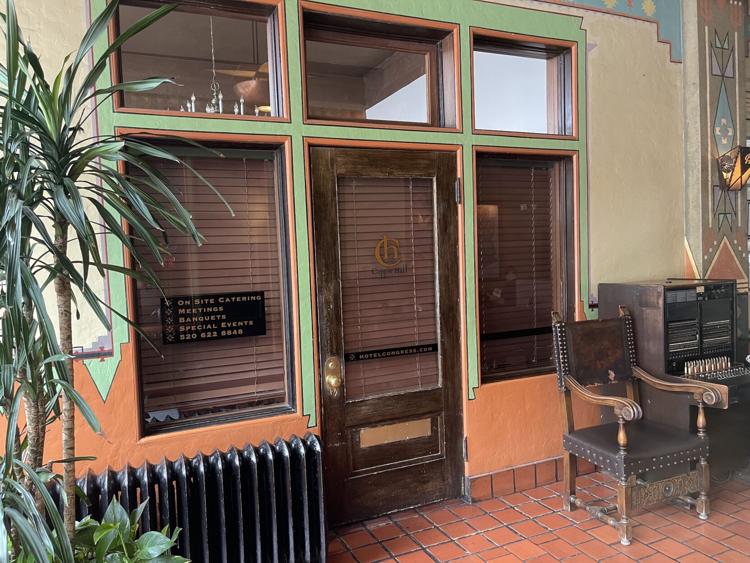 Slutes said the covered seating and misters will allow Hotel Congress to use the plaza stage more, especially in the hot summer months.
"That's really the goal, to expand the usage," said Slutes, who said they will take the canopy down for most nighttime shows. "We still want to have concerts under the stars because that's the best."
Since the COVID-19 pandemic began in March 2020, Hotel Congress's indoor Club Congress venue has been shuttered. Last October, after months of being idle, Congress started holding outdoor performances on the patio before limited socially distanced audiences.
Slutes has booked several shows for August on the Club Congress Plaza stage including National Park Radio on Aug. 10; Nocturnal Theory on Aug. 11; Mason with Tom Walbank Aug. 15; and Grams and Krieger Aug. 17.
Meanwhile, Slutes said Club Congress will reopen on Aug. 12 with the Congress House Show featuring Dirt Friends, Middle Lanes, Tongues, Augusta and Ashley Tappan. Other upcoming Club Congress shows including B-Side Players Aug. 13; Lost Dog Street Band Aug. 19; and The Hangmen, Chick n' Kid and Speedbuggy on Aug. 20.
For tickets and details, visit hotelcongress.com