With the recent monsoon rains, the typically bone dry Santa Cruz River is once again flowing.
It's a sight Tucsonans are rarely treated to these days, but one that provides a glimpse of the way things used to be when this life-giving waterway freely flowed year-round.
Irrigation ditches or acequias once brought the river's water to other parts of Tucson including Barrio Anita, where residents used a now-filled ditch that cut through the neighborhood for agriculture, swimming and washing clothes, among many other uses.
For one resident, Alfred Tellez, who was born in the barrio in 1918, the calm and cooling waters of the ditch and river was a place he seemingly couldn't stay out of as a tot.
"Our school nurse told us about her uncle Alfredo, he was notorious for falling in the river," says Twyla Haggerty who also grew up in Barrio Anita. "Everyone knew they had to keep an eye out for him, he was always falling in the river and it was like 'oh, Alfredito fell again.'"
Haggerty, then known as Twyla Patch, first heard the story of baby Alfredo's "floating days" in 1999 as a fourth-grader at Davis Bilingual Magnet School, when she and a group of students from Davis and Roskruge Bilingual Middle School researched what life was like in the neighborhood during the river's heyday.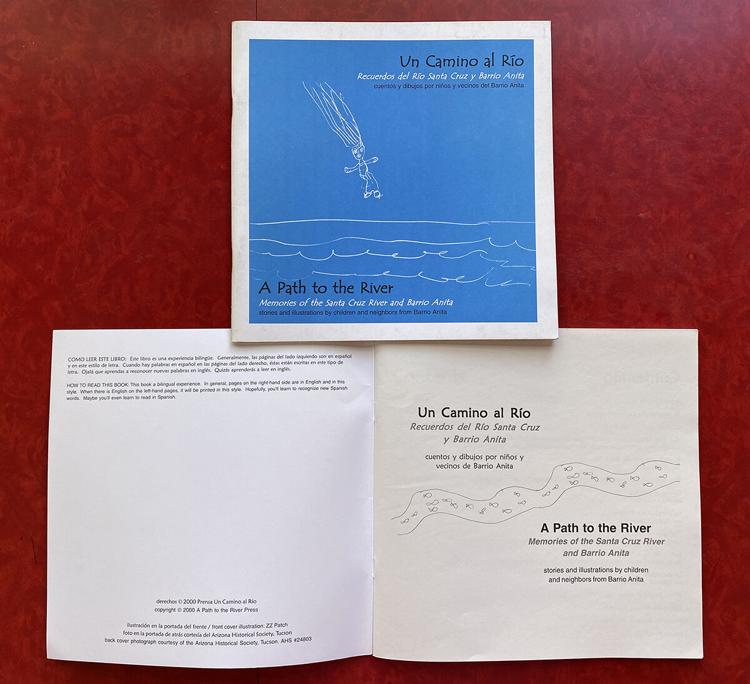 Inspired by the story of Alfredito's frequent floats down the irrigation ditch, Haggerty's contribution to the book was "Baby Alfredo's Wild Ride," a whimsical story about what his first experience might have been like and who he might have encountered along the way.
"I remember … thinking about the first time that was happening, the first time that somebody heard a baby cry while floating down the river," Haggerty says about the inspiration for the story. "We learned about the different people who lived in the neighborhood at the time, so it's kind of connecting those stories together."
More than two decades after the story was published in a relatively unknown book, it's now reaching a new audience as part of the Pima County Public Library's newly launched Storyline, where kids (or kids at heart) can call a phone number to hear a new story read aloud every week in English or Spanish. Many of the featured stories are about Southwestern life, history and culture and come from the library's Steinheimer Collection. 
Every Tuesday a new recorded story will be shared on Storyline and "Baby Alfredo's Wild Ride" can be heard now until the end of Monday, July 19.
Without giving too much away, the tale weaves in many details from Barrio Anita's history — the ducks and tadpoles that once lived in the water, the fruit trees which once grew abundantly and the diverse neighbors who called the barrio home. 
As Alfredito wails uncontrollably while floating down the acequia, he passes homes and the barrio store where neighbors use what they have at hand to try save him, before he floats into the river. Ultimately, he's rescued by an unlikely hero.
"There was a man in the neighborhood and he was a giant, he was bigger than everybody, but he was so gentle and very caring for the neighborhood and everybody loved him," Haggerty says. "So it was kind of connecting the two stories, what it was like the first time the baby fell into this river and how do people learn that (the man) is so gentle and loving."
Haggerty, now 31, says she learned her story would be featured on Storyline via a LinkedIn message she received from librarian Leila Duncan.
"My brain exploded, it was just such a blast from the past," Haggerty says.
She immediately told her mom and then later that evening sent a message to Tucson author and multi-disciplinary artist Kimi Eisele, who facilitated the Barrio Anita project. 
Eisele has worked on community-based arts projects in Tucson for decades and remembers this one quite fondly as it was the first one she led and because Haggerty's story was so beloved. 
"It's forever been my favorite story," Eisele says. "Every time I've run into (Twyla's mom) I'm like 'we gotta get that story on its own published, because it's in this cute little booklet, but unless you get your hands on that booklet, it's kind of obscure."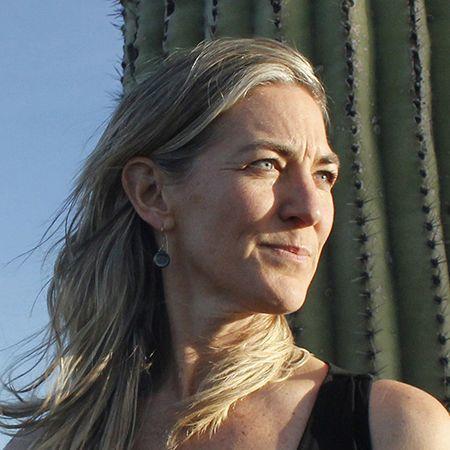 It's the kind of story that endures and a few years ago, Borderlands Theater even turned it into a shadow puppet play as part of its Barrio Stories performances.
"It sort of has all the classic ingredients of a good story, I mean the fact that it's based on truth is a bonus, but there's some adventure, there's some mystery and there's kind of the redemptive hero at the end, maybe the forsaken, or mistreated, or misunderstood neighborhood resident coming to the ultimate rescue," Eisele says. "It just has all of those elements and the community really working together to save someone and help someone I think people really like that, plus it's funny."
For Haggerty, seeing how the project she worked on more than 20 years ago continues to live on is a reminder of how impactful community arts programs are and the importance of funding them. 
While in law school, Haggerty says she remembers making connections between what she was learning about Arizona water law to what she learned from her neighbors in elementary school. She says her younger sister Zz, who illustrated much of the book, continues to use her creativity in her work as an engineer. 
"This is something that's been so fundamental for me, even though I don't think about baby Alfredo every day, or the art project every day, or the book everyday this is what made me really interested in talking to people and learning people's story," she says. "I'm an attorney now and I work with an organization that works with young people who've been touched by abuse, foster care and survivors of human trafficking and I think that the training I got when we were working on this book really early on taught me to listen to people and taught me to hear people and follow people where they go and listen to their story."
To hear "Baby Alfredo's Wild Ride" call the PCPL Storyline at 520-462-6345. Or, if you live in Arivaca, Ajo, or other parts of Southern Arizona call 1-877-540-4010. Learn more about Storyline here.