Could monsoon 2021 be worse?
The answer: It's complicated, but probably not.
But of course, "everything is always possible in weather and climate," he says.
"It's possible, but it's remote — nothing anyone should lose sleep over."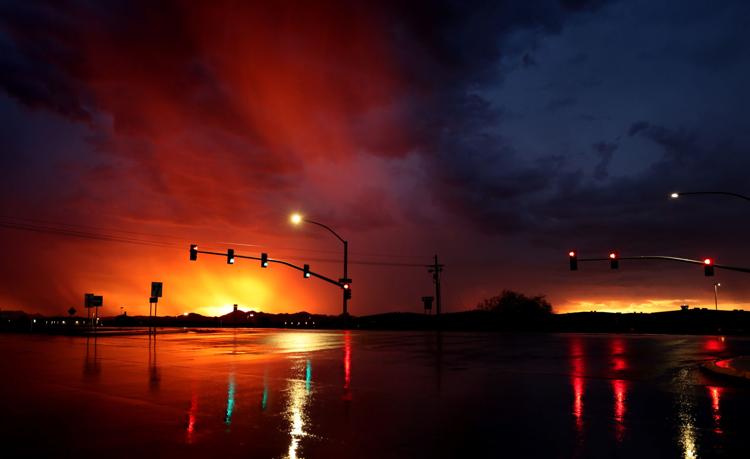 Plus, it's still too early to tell.
The National Weather Service Tucson says monsoon season officially kicks off June 15 and lasts through Sept. 30 — but we usually see storms closer to July (y'know, when everyone starts panicking about Fourth of July fireworks).
But according to Crimmins, the latest report from the NOAA Climate Prediction Center says there's a slight chance of seeing below-average precipitation for this year's monsoon period.
"I want to stress this is a very uncertain and kind of a weak forecast," Crimmins says, adding that we're still far from the typical monsoon start date and that another report will be published in about a month. "I think, really the take-home for readers right now is we just don't know."
According to National Weather Service meteorologist Jeremy Michael, 70% of the state is currently sitting in an area of "equal chances," in terms of monsoon predictions. That means the chances of an average, above average or below average monsoon are currently all the same. But again, those predictions could change since we're still far from the typical start of monsoon season.
"It doesn't really give a strong prediction one way or the other," Michael says.
And it's also important to understand just how bad last year's monsoon was.
"I remember being really grumpy about 2019 and I had no idea it could get worse or would get worse than that," Crimmins said of 2019's 5.1 inches of monsoon rain.
Tucson received 1.62 inches of rain during 2020's monsoon, according to Michael. The only time a monsoon has brought less rain than that was in 1924 with 1.59 inches.
To put into perspective just how bad those two years were, the third-worst monsoon jumps all the way up to 2.33 inches.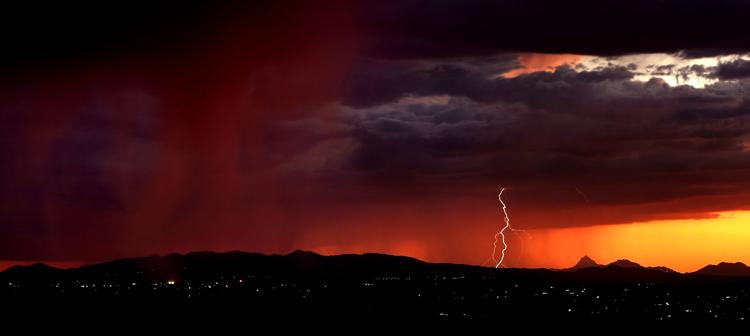 "So those two years are in their own category," Michael says. "It's not like there were 10 monsoons under two inches — it was two under two inches."
Last year "was a standout because it was so bad and nobody really won," Crimmins says. "Some years, maybe the airport gets missed but other parts of town are getting hit. But everybody lost last year."
An average monsoon brings about 6 inches of rain to Tucson, Crimmins says, with August generally being the wettest month.
"To be honest, even if we have a near-normal monsoon, it's going to seem impressive because we've had a down monsoon for the past two years," Michael says. "So if we get something close to normal, it's going to feel very active."
The last above-average monsoon in Tucson was in 2017, which recorded 8.6 inches of rain.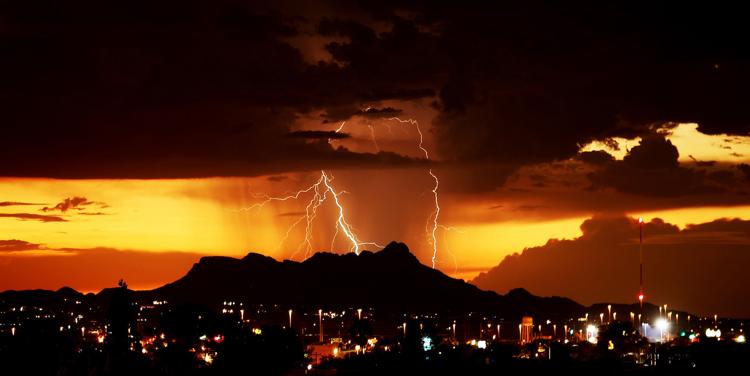 While there's uncertainty surrounding precipitation forecasts — mostly because monsoons have few patterns, making them difficult to predict, Crimmins says — one thing that's almost certain: It's going to be hot.
Last year was Tucson's second-hottest year on record and Michael says it's likely that Tucson will continue to see above-average temperatures this summer.
"The heat is like a silent killer. It's been nice so far, but it's going to catch up to us," he says.