This story was created for Table Talk at Home by #ThisIsTucson. Thanks for supporting the local businesses that support us!
---
I don't know about you, but all this ⛈️⛈️⛈️ makes me hungry. It's about time for a snack, something really Tucson. 
What's that? The raspados shop makes you nervous ... So many options, yet so many ways to make a mistake. What's the difference between a mangoyada and a macedonia? Is a niña a shaved ice or a small child? Help!!! 
#ThisisTucson to the rescue! Here's a handy guide to the Mexican snacks or "antojitos" at your nearest raspados shop ...
Tostilocos
Latinos don't do basic snacks. Exhibit A: the Tostiloco, a bag of chips with no boundaries. Tostitos Salsa Verde chips are topped with everything from cucumbers and cabbage to salty cheese and sour tamarind candies. Tons of varieties exist, but we're stuck on the handful of spicy heaven at Oasis Fruit Raspados, 1002 W. St. Mary's Road.
Elotes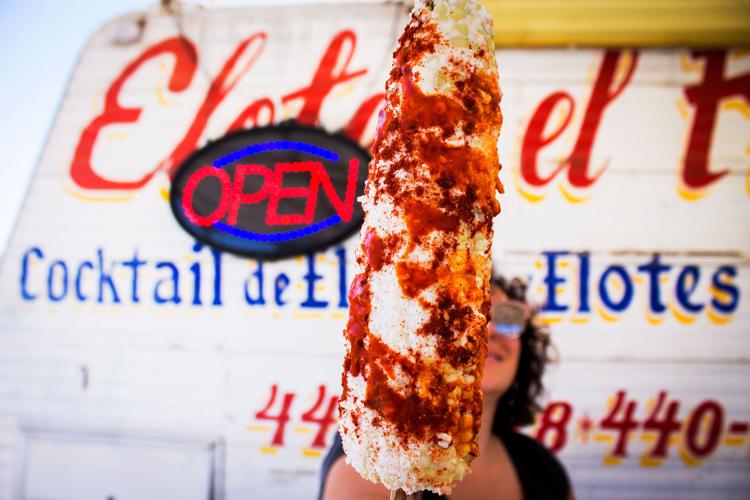 Corn gone wild ... Elotes come in a cup as a buttery soup, or on the cob as "elote cocido." Either way, they're amped up with massive amounts of butter, mayo, cheese and spicy chile powder. You can find them at most raspados shops, but for the full experience head down to Elotes El Frida on South Twelfth Avenue and Nevada Street. 
Duros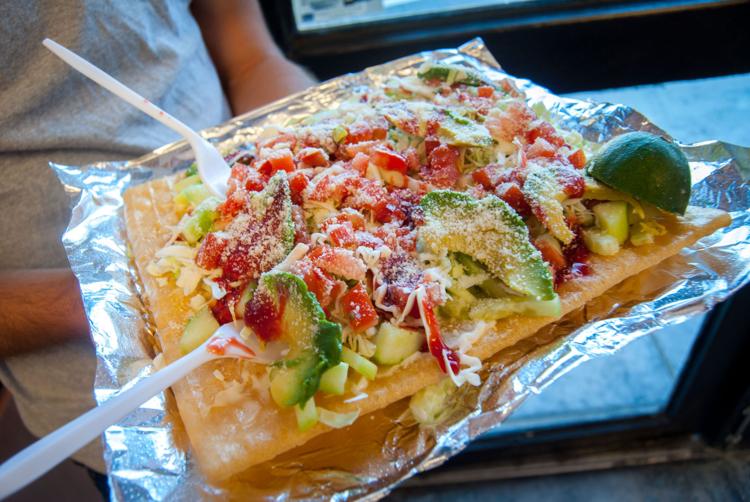 The unsung hero of snacktown, Duros are exceptional for their healthy fresh flavor. Basically they're a bunch of vegetables scattered over a puffy wheat cracker, with cheese and pickled fruit sauce called Chamoy. The duros at Juice N' Fruit Raspados, 3502 S. Sixth Ave. are especially well-arranged with wisps of fatty avocado too. 
Manzanas Preparadas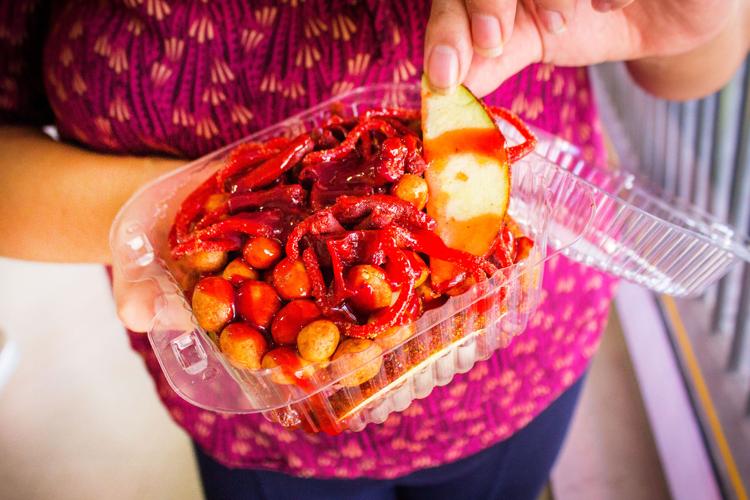 You won't see this all over. But when you do, it's a treat. Manzanas preparadas are the Mexican form of candied apples, with a delicate skin of spicy chile candy. And of course, they're thrown together with all manner of tamarind candies and the crunchy Japanese peanuts. We found this one at El Herradero Snack's down at 5434 S. 12th Ave. Worth the drive, seriously ...
Aguas Frescas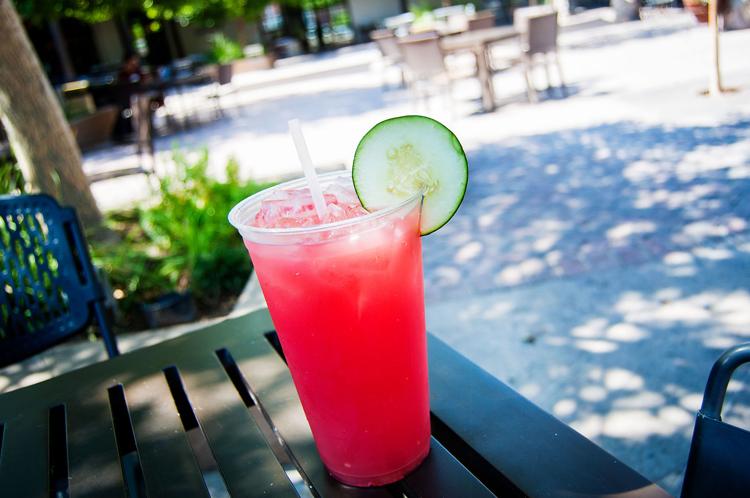 Walk into a snack shop and ask for an agua. You might be surprised when it comes out red or green. Don't worry it's not tainted, it's just fruit. These sugary drinks come in refreshing flavors like hibiscus, tamarind, strawberry and more. (Horchata is technically an "agua" too.) Seis at the Mercado San Agustin always seems to have a couple different homemade varieties. The cucumber watermelon swimming with sweet fruit pulp was especialmente deliciosa. 
Paletas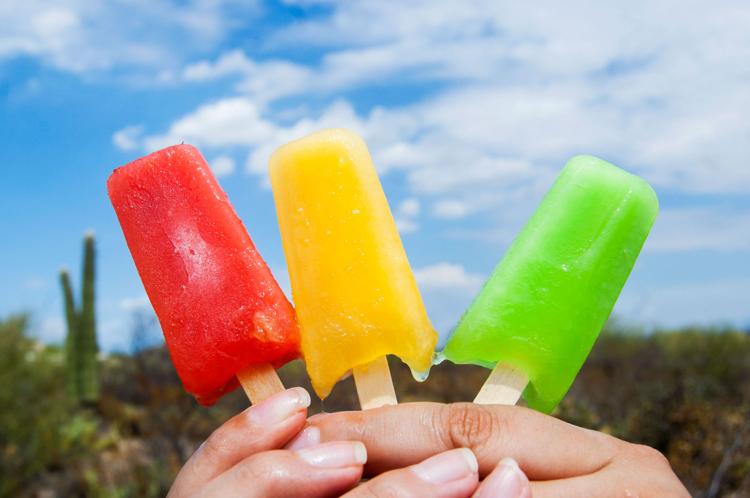 Until you've licked a lime popsicle, you've not lived. It's just so much better when it's tangy. You can usually find these Mexican treats and their strawberry, mango sisters inside the grocery store. Look for the standalone freezer up at the front. We went big and got a pack of mini paletas from the brand Helados Mexico at Food City, 1221 W. Irvington Road.
Raspados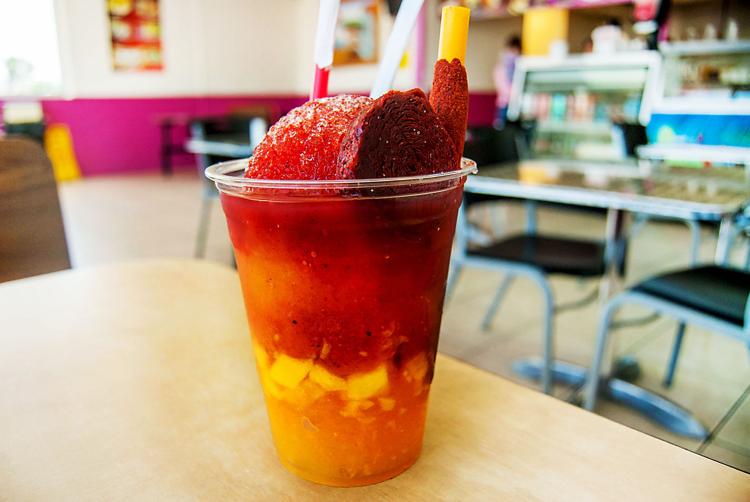 The realm of raspados is vast and it would take much longer than this little paragraph to understand it. But here's a general rule when you're dealing with shaved ice. If you want the sweet kind with the ice cream, get fresa (strawberry) or mango con nieve. If you want a crazy sour variety with pickled fruit and/or spicy candy, get one of the interesting names: mangoyada, niña, chamoyada, etc. And grab a napkin ... 
---
DIY your paletas with Table Talk at Home
Beat the heat and make your own cold treats with durable popsicle molds from Table Talk at Home. Pick up a set today for only $12.95 at 7090 N. Oracle Rd. — in the Ina/Oracle Safeway shopping plaza.