On the fourth floor of the University of Arizona's College of Education, 40,000 books tell the stories of children and teens from around the world. 
Sunlight streams through windows showcasing views of the Catalina Mountains, and window benches beckon, welcoming students studying or children curling up with a picture book. 
The Worlds of Words: Center of Global Literacies and Literatures is the largest global collection of children's and young adult books in the United States.
The collection is impressive — especially when you consider that the thousands of titles now lining the shelves in this UA library originated with a first-grade-teacher-turned-professor who began acquiring books years ago. 
Here you'll find stories for preschoolers through twelfth graders that take place outside of the U.S. or feature marginalized American communities. The library has a strong Mexico collection, multiple shelves dedicated to books on indigenous peoples, plenty of award-winning titles and even a special world languages collection. 
This is a non-circulating library used for research. So while you can't check anything out, there are still plenty of ways the public can use the space, whether that means browsing the shelves and spending a few hours reading or attending an author or illustrator workshop for kids. 
Kathy G. Short, the founder and director of Worlds of Words, learned about the globetrotting power of words early in life. Growing up in a rural community in Ohio, books became her gateway to the world. 
"There were 3,000 people in the town and that was too big," says Short, now a professor of teaching, learning and sociocultural studies in the UA's College of Education. "We didn't live in town. We lived in the country, and I was a reader because we were so isolated. The more books I found that were set in other parts of the world, the more intrigued I got. And it became a passion for me to one day see different parts of the world."
Short says both of her parents grew up in farm families and dropped out of school in eighth grade to help on the farm. For her, books came not from her home but from libraries and school. 
"I had a really deep sense of what literature could do and that gave me a deep love of books," Short says.  
She carried that passion into the six years she spent as a first grade teacher, cultivating a collection of books for her students. 
"Because books had been so significant for me, I was one of those teachers who spent my own money so I could have a really good classroom library," she says. "I knew kids needed that."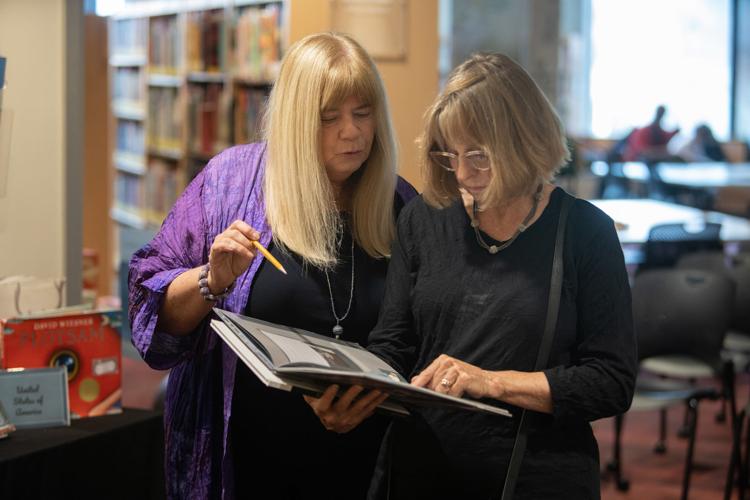 When Short started at the UA in 1989 as a professor of children's and adolescent literature, she shipped boxes of books across the country from Indiana, where she was living at the time. 
Short does a lot of work with schools around the world, and her position at the UA further immersed her in the world of children's literature. She has served on award committees and in professional organizations, published journals and penned one of the field's major textbooks. 
Publishers sent her enough books to outgrow a closet and then a small room in the UA's education building. Her growing collection eventually ended up in the basement. 
Rebecca Ballenger, now the associate director of Worlds of Words, remembers those cramped basement years. 
"My children were really young at that time, and someone took a picture of them where my son was sitting in a chair and my daughter was crawling on top of it to get to the books. ..." Ballenger says, laughing. "They used that for fundraising purposes." 
Short says the collection wasn't really open to the public at that time — there just wasn't space.
"This began in 2007, and at that point, we were really a collection, rather than a non-circulating library." Short says. "We were in this little office pod where we divided the books into different reading rooms." 
But in 2014, after the education college decided not to update its computer lab, that big fourth floor space became the Worlds of Words, Short says.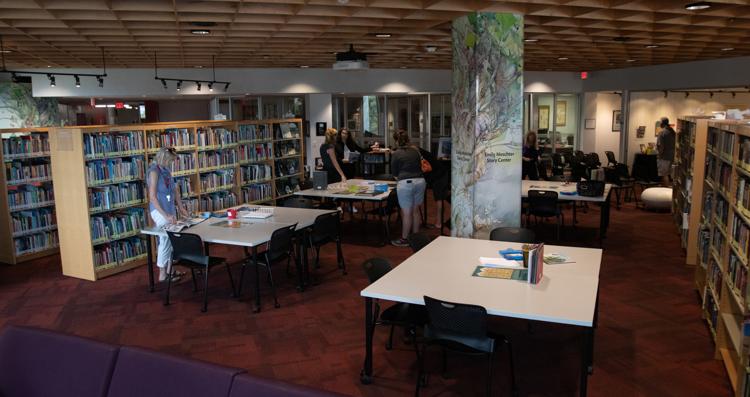 "Every time I come here, I feel really calm, almost like a home, I guess," says Carolina Hoyos, a student worker. "Everyone who comes here is always really interesting and interested in what Worlds of Words provides for them." 
Spend some time here, and you'll join scholars from the university and around the world who do research at the center, along with teachers using the space for professional development. Throughout the school year, teen ambassadors read books, discuss them and then promote them at their own schools. There's a lot going on. 
Pilar Muller, a 17-year-old teen ambassador, says the books often provide perspectives she never would have gotten otherwise. 
"I like stories about teenagers, and if it's someone in a totally different part of the planet or a different situation, you still have the connection of being the same age," she says. 
The books you'll find in the collection are primarily in English and published and distributed in the United States, even though they focus on global stories. 
"We're trying to influence U.S. teachers, librarians and families to bring more global literature into their classrooms or homes," Short says. 
That's why even though you can't check anything out here, Worlds of Words publishes journals and book lists to help you find global titles for the kiddos in your life. It's also why the the physical collection is primarily organized by region of the world. 
"If a school says you have to teach Shakespeare or Beowulf, what other books can you connect to that?" Short says of some of the work she does with teachers. "You might not be able to replace that classic from the canon, but what's a young adult global book that you could pair with it?" 
The center also lends out Language and Culture Kits for middle school and older elementary school students and Global Story Boxes for preschool and younger elementary school students. Teachers, libraries and literacy groups can use the free, country-themed kits to supplement their own curriculum. Each box spotlights a different country or region and comes with age-appropriate books, teaching materials and maybe even some play things for the younger groups.  
"Literature provides a way to go beyond being a tourist or getting facts on the internet..." Short says. "With literature, you're able to live in that story world and live in that time and place and connect emotionally with a character, so it builds a very different understanding of values and culture, and it builds empathy in a way that facts do not. This center grew out of my seeing that need and beginning to build this."
---
More info
The center is currently showcasing an exhibit of global pictures books that tell stories mostly through images. Several activities invite visitors to engage with the books. The exhibit "Visual Narratives: Connecting Across Languages and Cultures" will be at the library into December.
The Worlds of Words, 1430 E. Second Street in Room 453, is open to the public Monday-Friday, 9 a.m. to 5 p.m. and Saturday 9 a.m. to 1 p.m.