---
After 20 years working as a contractor, mostly in landscaping, Mary Marchetti had spent plenty of time in auto repair shops. 
At one point, her business Right Way Landscaping had five vehicles. And yet, in all that time, she never managed to find a mechanic she liked who stuck around.
That's why she opened the auto repair shop Breathe Easy Automotive: To give customers the auto shop experience she always wanted.
Marchetti opened Breathe Easy in 2018 after discovering the skeleton of an empty auto repair shop in a lot she had been hired to clean up in her role as a landscape contractor. 
The shop is owned by Marchetti, her longtime friend Deirdre Margolias and a third woman. Marchetti recalls that she often felt about car repairs the way she felt about going to the dentist — absolute dread. She hopes Breathe Easy is the opposite of that. 
Since opening, the women-owned business has moved into a new location at 242 S. Olsen Ave. The shop does everything from oil changes to brakes and engine repairs. 
In the pursuit of offering customers a stress-free experience, Breathe Easy Automotive pays the shop foreman on a salary rather than on a commission. When technicians identify a problem in a vehicle, customers are visibly shown the issues, whether in-person or via text message. 
All of it is intended to help customers breathe easy. 
---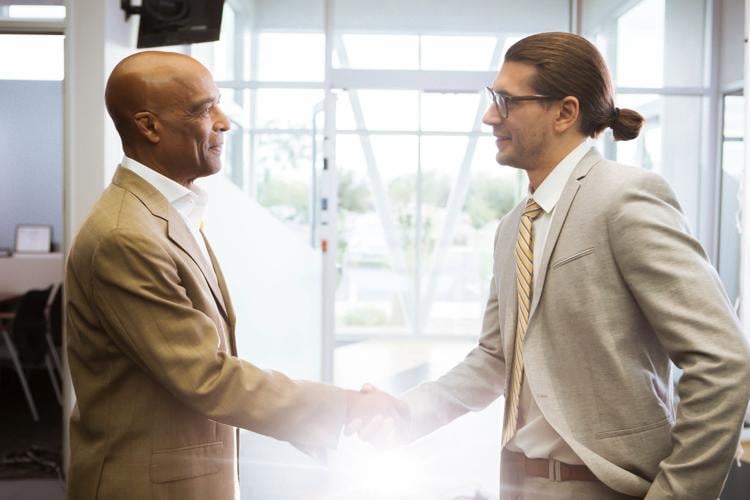 Supporting local-businesses as they Thrive
Vantage West is committed to supporting and celebrating the locally-owned businesses that make our community strong. For the time being, the Thrive series is focused on the efforts locally-owned businesses have made to continue serving our community during the unprecedented challenges posed by COVID-19.