For the last 2½ years, Barrio Books has called Room 302 at Hotel McCoy home.
But starting this fall, the beloved local bookshop will call another place home — South Tucson.
Barrio Books is closing its doors at Hotel McCoy later this month to move into its new space near West 33rd Street and South 10th Avenue in South Tucson.
The shop's last day open to the public at Hotel McCoy, 720 W. Silverlake Road, is Sept. 24. Barrio Books is currently open 10 a.m. to 5 p.m. Wednesday through Sunday; closed Mondays and Tuesdays.
"The reason that we're moving is because our vision was to create Barrio Books as well as a cultural center," said owner Syrena Arevalo. "So that was the main goal. …  And with the new move, we'll have a lot more space to hold author readings, family reads and things like that. And we'll have workshops, classes, all kinds of great stuff."
While the goal is to open the new location by November, the reopening date could be pushed back as far as January of next year, she says, depending on when she and her husband finish the renovations.
Some of the updates include new bookshelves, plus seating and stage areas for author readings and small concerts. The new space is roughly 10 times bigger than the current space at Hotel McCoy.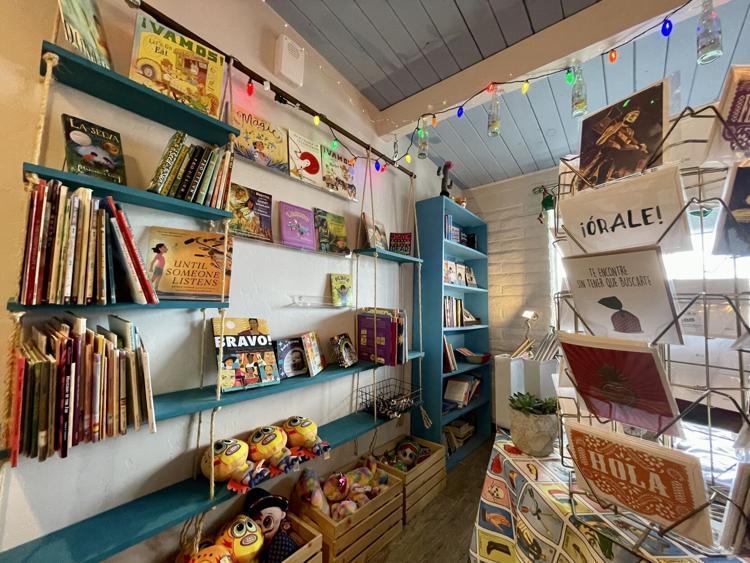 "We'll have space for any kind of, like, musical rehearsals, too. If a mariachi group needs a space to practice, they're more than welcome to practice there," Arevalo said. "Anything that the community might need."
Arevalo chose to move Barrio Books to South Tucson to help alleviate the area's "literary desert," she said.
"There's not a lot of books," she added. "There are no bookstores and there's also one very small public library. So that's kind of the reason why we wanted to stay either in the south side or in South Tucson, somewhere where there's not a lot of places people are able to get books or find representation of themselves."
Even though Arevalo is "nervous, excited and fearful" over the move, she says she has "complete faith in the community that this is something that they want and what they need."
Rooted in the barrio
Arevalo first started Barrio Books in 2019 as a pop-up bookshop in Tucson. 
The idea to open a shop came from her husband who at the time told Arevalo that she had too many books and that she should do something with them.
"I was like, 'OK, I'll start selling them,'" she said. "So, that was my idea and there was actually going to be a pop-up across the street from us and that was our first pop-up. We started there and things like that and kind of just moved (up) from there."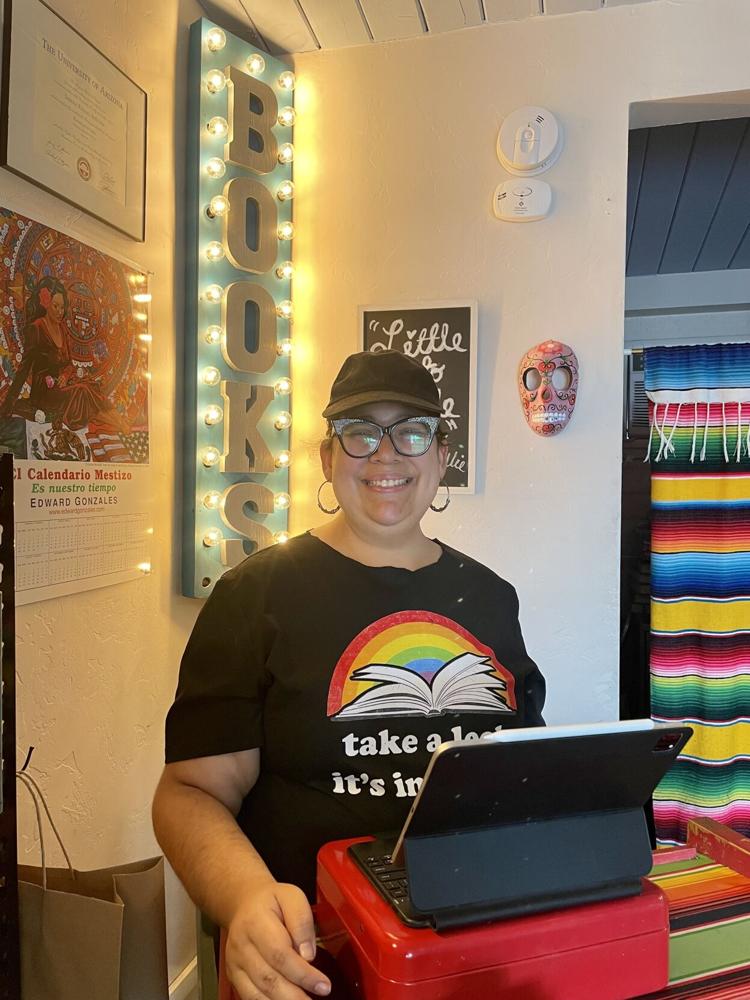 A few months into the shop's pop-up journey, Arevalo ran into a life-changing obstacle when she had to undergo a double-lung transplant in July 2019 after being diagnosed with pulmonary hypertension several years ago, she told #ThisIsTucson in 2020.
After a recovery period and another year of doing pop-up events, she heard Hotel McCoy was looking to open a bookstore. In 2021, Barrio Books moved in. 
From the very beginning, Arevalo wanted to make Barrio Books a little different than other bookstores. She wanted to make it a place where locals could pick up a book and see themselves and their cultures, which is why the shop primarily carries books and gifts by BIPOC authors and makers. 
Barrio Books currently carries children's books, academic books (a nod to her time as a middle school teacher) and just about everything in between. 
"This is your community bookstore," she said. "It's a reflection of our community and our community is so diverse. And there's a lot of stories that need to be shown. And I think this is perfect for the Latino community and also the BIPOC community to have that space that's really needed."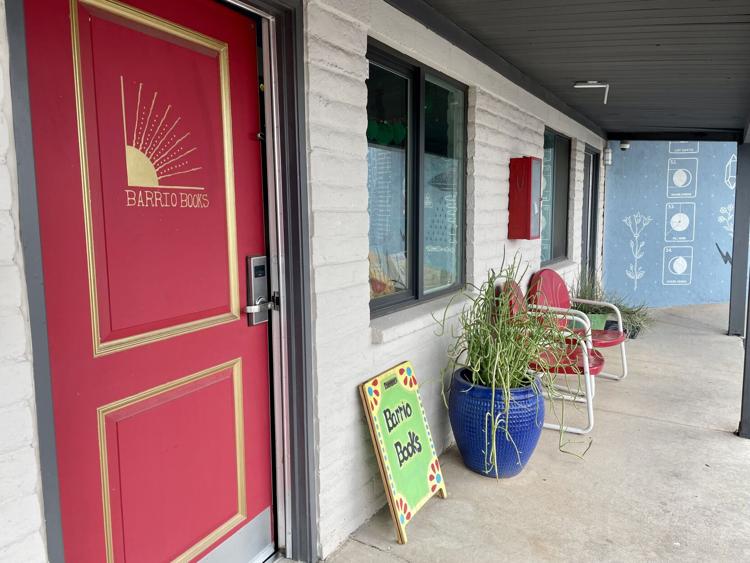 As Barrio Books grows, Arevalo hopes to continue to be a resource for the community and can't wait to hear feedback and event ideas for the new space.
"It's gonna be something new for the community," she said. "And something that's, like I said, that's really needed. It's gonna be a space for the community, it's not just a bookstore, but a hub for people to come by and just meet with other people. It's gonna have endless possibilities in there."
For the latest updates on Barrio Books' move to South Tucson, check out their Instagram page.