This month, you'll again be able to stroll under oak trees and wander through southern Arizona's very own lavender farm. 
Carolyn and John Blair purchased the approximately 10-acre property a year ago to expand the dream that began on their much smaller Oracle farm. 
The Oracle farm — with about 2,000 lavender plants planted in May 2018 — closed to the public in summer 2019 because of neighborhood restrictions on business operations, John Blair says.
Because of the lavender field's popularity, the couple decided to take a chance and grow into a bigger space while still personally maintaining the plants at the original farm. 
"It was something that needed to happen, and better sooner rather than later," John says. 
With almost 10 acres at their disposal, so far the Blairs are only using about one-third of the property, they say. In the future, they envision a barn with farm animals; a lavender shop and teahouse; an amphitheater with space for yoga classes or movie nights overlooking the lavender field; an herb garden; distilling demonstrations; water features; and more. They're tackling these dreams one phase at a time.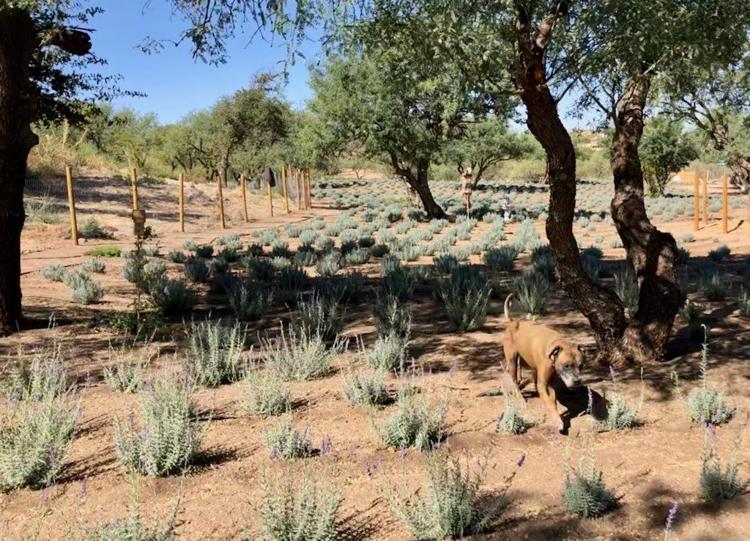 "You can come and enjoy the peace and quiet, or you can sign up for a workshop and get your hands into something," John says. 
In January, the Blairs began clearing the overgrown property to make space for the field and paths. Even now, mesquite shoots unwilling to relinquish their place sprout among the tidy rows of lavender plants. 
In May, a small team of volunteers helped the Blairs plant 3,000 lavender plants  — Grosso and Royal Velvet. Some are blooming now, but most won't bloom until next summer. Tables and benches now rest beneath trees with varied views of the lavender field. There's even a full-size Cinderella carriage decorated to whisk you into autumn. On Open Farm Days, you'll be able to meet an array of farm critters such as a donkey, pot-bellied pig and goats — the future landscapers of Life Under the Oaks.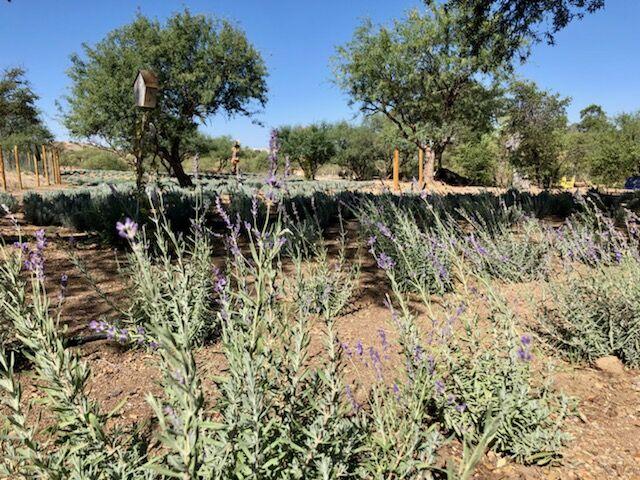 The farm is already hosting workshops at picnic tables beneath the enormous oak tree Carolyn has named the Five Sisters — after the tree's five trunks. 
In the midst of all of this — closing one farm, opening another, planting lavender and hoping it survives — the Blairs have also navigated drought and, yes, the pandemic. 
When they open this weekend, they'll do so masked and greeting their visitors from a safe distance. It turns out that more space in 2020 is a really good thing. The public can purchase tickets to explore the new lavender farm during Open Farm Days Fridays, Saturdays and Sundays from 10 a.m. to 2 p.m. Pre-registration is requested so they can monitor capacity.
"It almost didn't come to fruition," Carolyn says. "But I personally decided I'm going to make this happen ... Once I made that decision, there was no looking back. It's too important to me, and it brought too much joy to so many people."