A few weeks ago, we published a summer bucket list with 12 very Tucson things to do and we thought, "Can we do all these things in one day?"
The answer: No. (Well, you probably could but you might be very stressed out.)
But we were able to come up with lots of ideas and suggestions that could make for a perfect summer day in Tucson, partially inspired by that bucket list.
First, some tips:
Stay hydrated
Wear sunscreen for the outdoor activities (though there aren't too many because who wants to be outside for long periods of time in this heat? Not me)
Try to plan this day when it's not going to be 110+ degrees outside
Let's get the day started.
8 a.m. — Have breakfast at a new restaurant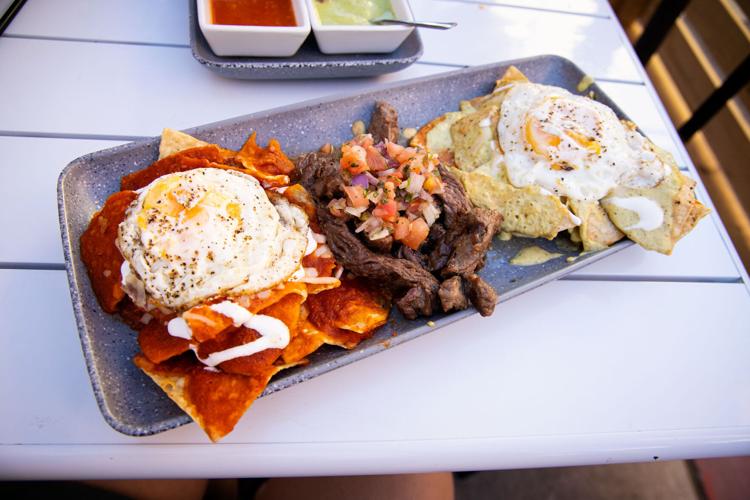 Enjoy the cool(er) temperatures bright and early and head out for breakfast at a new restaurant (or a spot that's new to you).
Some newer breakfast eateries include Toast 101 and La Chingada Cocina Mexicana, plus we have a list of 16 breakfast places recommended by our Instagram followers. Fill your stomach with bacon and eggs or all the cinnamon roll pancakes of your dreams.
9:30 a.m. — Take a selfie with a mural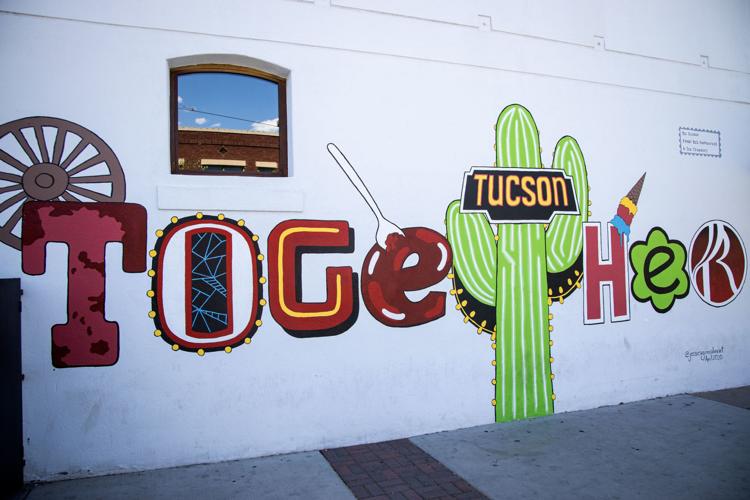 While it's still (kind of) cool outside, now's your chance to take selfies on a mural hunt. Tucson is home to more than 100 beautiful murals — we have a map here and a list here. 
Again, remember to bring water with you because, as you know, Tucson can get hot fast.
11 a.m. — Pick up a book by a local author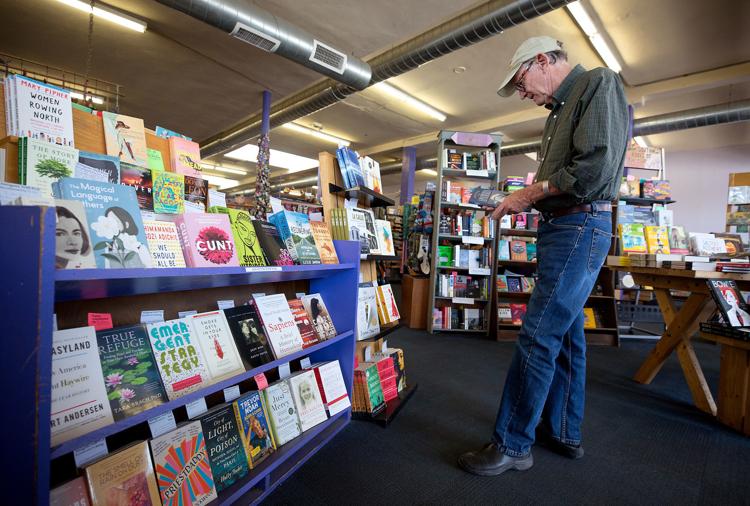 Next stop: Head to the library or a local bookstore to pick up a summer read. 
To help get you started, we've compiled a Summer Reading Challenge that includes books by local authors, set in the Southwest or that include topics relevant to our community. You can find some of the books at the Pima County Library, Bookmans Tucson locations, Barrio Books at Hotel McCoy, Mostly Books and Antigone Books.
12 p.m. — It's lunchtime and you need something sweet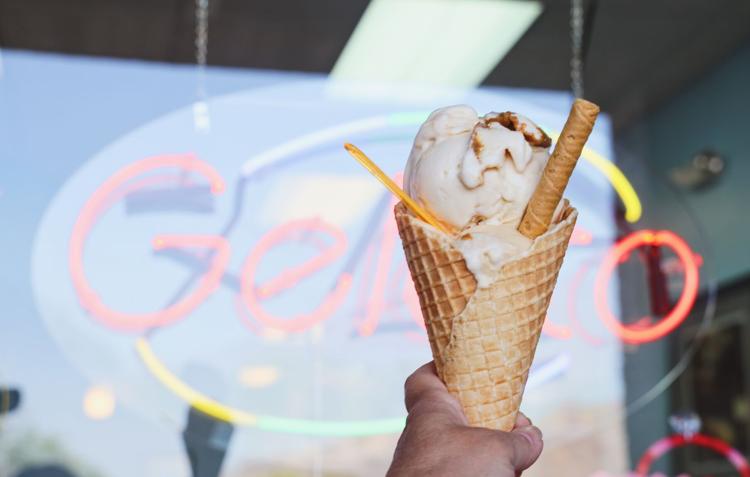 Your stomach might be growling by the time you pick up your book. If that's the case, it's time for lunch and a frozen treat.
Some ideas: Visit a raspado shop you've never been to before. Some shops double as taquerias so you can also get tacos, Sonoran hot dogs or tortas while you're there. Here's a giant list of Tucson raspado shops.
If you're more in the mood to try a new flavor or ice cream or gelato, Tucson is home to lots of local spots (and ones with interesting flavors).
A couple easy options: You can visit Hub Restaurant and get scratchmade ice cream for dessert. Hub Ice Cream and The Screamery both have locations downtown, so really, you can eat anywhere downtown and be dangerously close to ice cream. 
Sullivan's Eatery and Creamery also serves burgers and sandwiches alongside their homemade ice cream. And Brushfire BBQ's east-side location serves up its famous barbecue with their own ice creamery next door.
Frost Gelato, Blue Ice Gelato and Cashew Cow (plus The Screamery's other locations) are also located near local restaurants.
1:30 p.m. — Dance safely in the monsoon rain (or wash your car in hopes that it rains)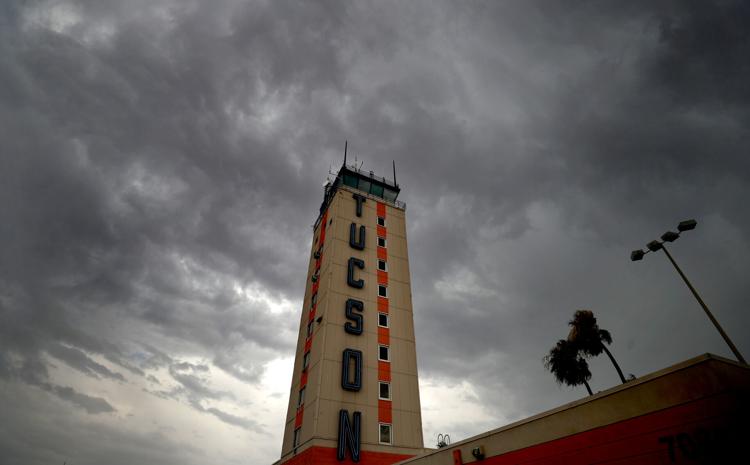 We can't predict the weather so we don't know if it'll actually be raining. But when you see the droplets sprinkle down from the sky, you'll know it's your chance to bask in the smell of creosote. 
And if it's not raining, WASH YOUR CAR. We all know that when we wash our cars, the clouds decide to dump rain. That's how it works, right? 😅
2:00 p.m. — Head home and turn on a Tucson movie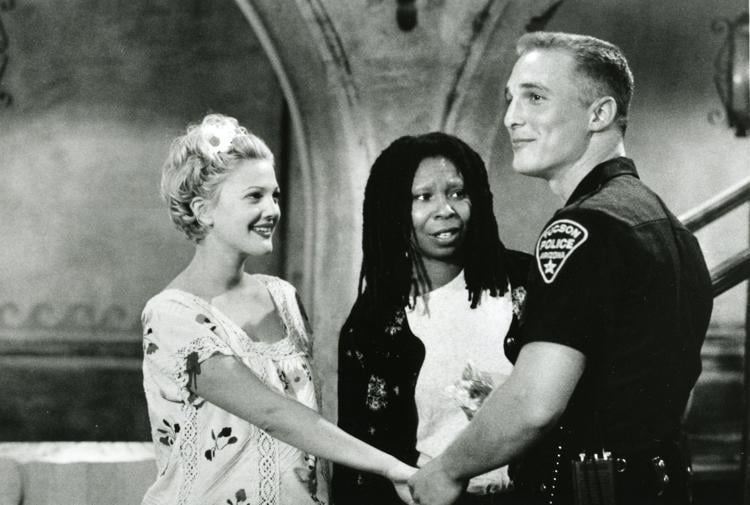 If you're not too full from lunch and ice cream, it's time to pop some popcorn. It also might be very hot in Tucson right now, so you deserve some A/C. (Also, watching a movie is usually even better when it's raining outside.)
Cozy up with a blanket and flip on a movie that was filmed in Tucson (some are available to watch through streaming services). Ideas include "Stir Crazy," "Can't Buy Me Love," "Tombstone," "Major League," "Tin Cup," and "Boys on the Side."
3:30 p.m. — Check in at a local spot for a staycation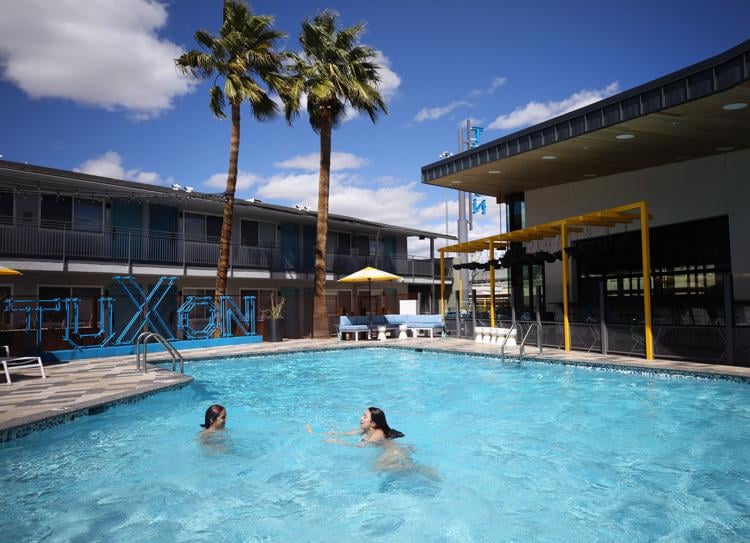 By now, it's about check-in time for a lot of hotels.
We've recently ranked some hotel pools by vibe, plus we have this list of worthy staycation spots to get you started.
If you're looking to get out of Tucson, though, fun day trips include Mount Lemmon (where you can eat, hike, get on a ski lift and stargaze), Oracle (to smell the beautiful lavender at the lavender farm) and Bisbee (to walk through the quaint streets and soak in the town's history). If a day trip is more your cup of tea, you might want to leave earlier and skip some of the above activities to take advantage of the full day.
6 p.m. — Enjoy live music with your dinner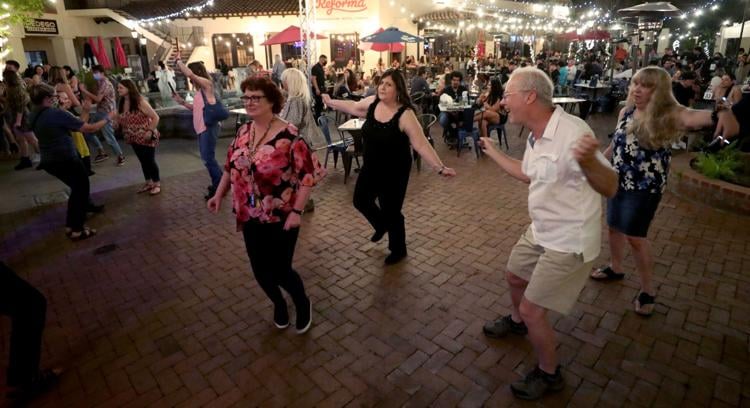 Maybe you've soaked up the sun in a hotel pool or taken a well-deserved nap from the long day you've already had.
But now you're hungry and it's time for dinner.
A number of restaurants offer live music on their patios, which means you can eat delicious food all while dancing along to good music. Usual suspects include Hotel Congress, Monterey Court, Brother John's Beer Bourbon & BBQ and St. Philip's Plaza. Here's a list of June's live music events.
7:30 p.m. — Catch the sunset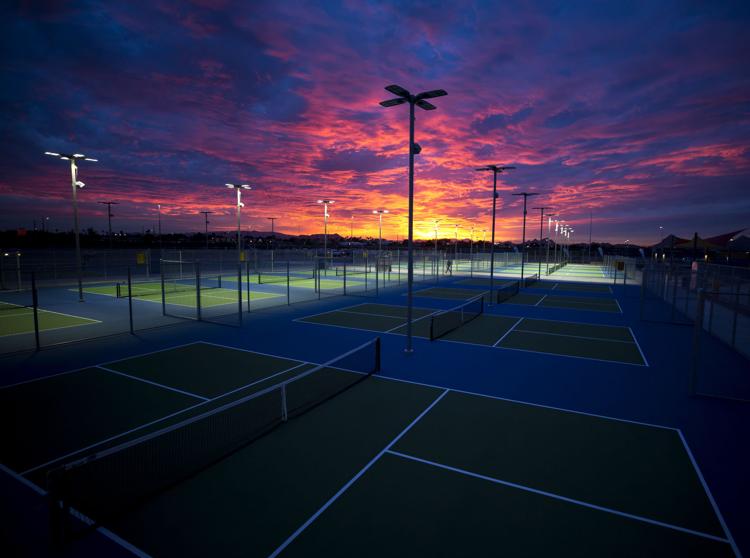 It wouldn't be a perfect Tucson day if you didn't watch the sunset. Hopefully it's one of those really pretty ones filled with clouds and shades of bright pink and yellow (but really, we love every Tucson sunset). 
Remember this Tucson summer day by snapping a couple selfies with the sunset.
8 p.m. — One last stop: Eegee's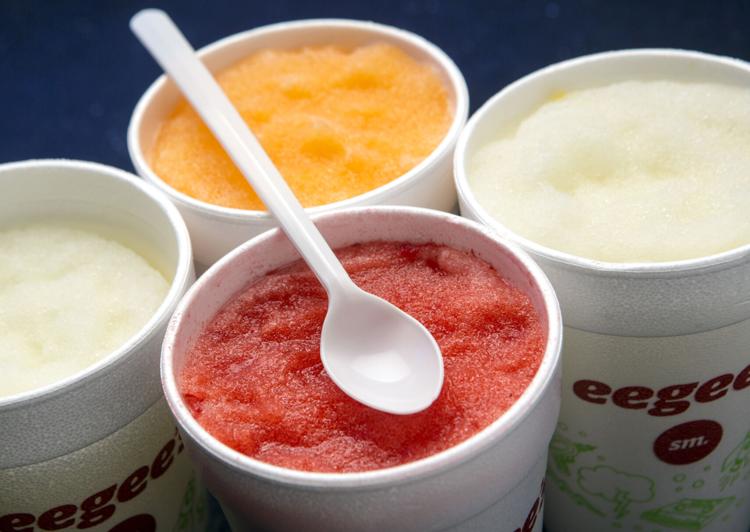 The last stop for the day is none other than Eegee's. Pick up your favorite flavor of the frozen treat (and some ranch fries if you're feeling hungry again) and head back to your hotel to enjoy a night swim while looking up at the stars.