Aside from being absolutely delicious, there are few things that tacos, fried chicken, lumpia, kettle corn, fresh-squeezed lemonade and arepas all have in common.
But at a brand new food truck rally where you're likely to find many of these food vendors there is one thing that ties them all together: they're all woman-owned businesses. 
The Ladies Night food truck rally, which just started last month, brings together mobile food businesses that are either solely owned or co-owned by women including those who run food trucks and trailers and who serve a variety of dishes and cuisines. The rally was started by Mary Sue Wood, owner of BlackJack Citrus Infusions, a mobile lemonade trailer. She says she wanted to create an event to showcase the wide variety of local women-owned food businesses.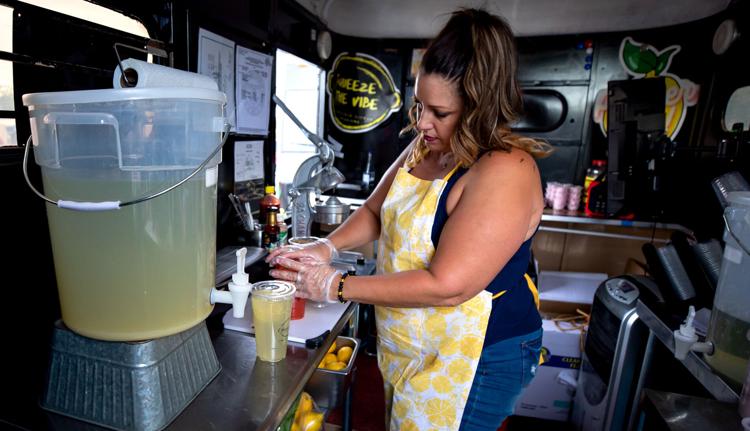 "There's a lot of women food truck owners and pop-up vendors, and we wanted to start our own group because its very niche profession to be in and people are always impressed when you say you're a woman food truck owner, I think cause it's (a) very male-oriented (industry)," she says.
Initially Wood only planned one rally in April, but the first event was so successful she's now coordinating at least two a month with the hopes of finding more locations to eventually organize events in all parts of town.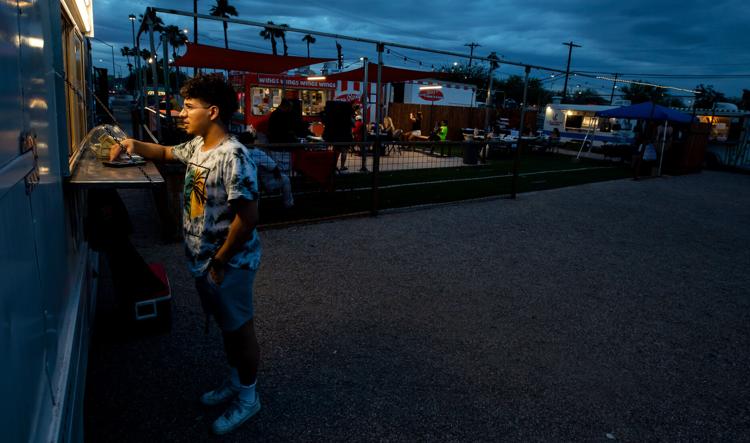 "We're looking for more members, we'd like to have food roundups on each side of town we just need space to hold it," she says. 
So far two Ladies Night rallies have been held on Tucson's south side at Foxy Roxy's Chicken 'n Cone and one at the East Side Marketplace Rally. 
The Ladies Night rally will return to the east side tomorrow, Wednesday, May 26 at the East Side Marketplace Rally, 7777 E. Speedway from 5-9 p.m. Vendors include BlackJack Citrus Infusions, Baked, 420 Taco, Takoyaki Balls, Fiesta Filipina, Tropical Shavings, and Kettlelicious. And like previous events, this one will also have a DJ to add to the festivities. 

Following the success of the first rally and from conversations with fellow food vendors, Wood also created a private Facebook group, Women Food Truck Owners of So. AZ, to build a community of support for women-owned mobile food businesses. 
The group, which is only a few weeks old, is just gaining momentum and Wood says for now it's a place for women food vendors to connect with others in the industry, ask questions, share opportunities, vent and celebrate their successes with each other. 
"It's a lot of work, it's taxing, it's laboring, it's not just what you see when you're at someone's truck or booth, there's so much that comes before or after that no one is aware of or doesn't realize," Wood says about running a mobile food business. "You really have to love what you do to be in this industry."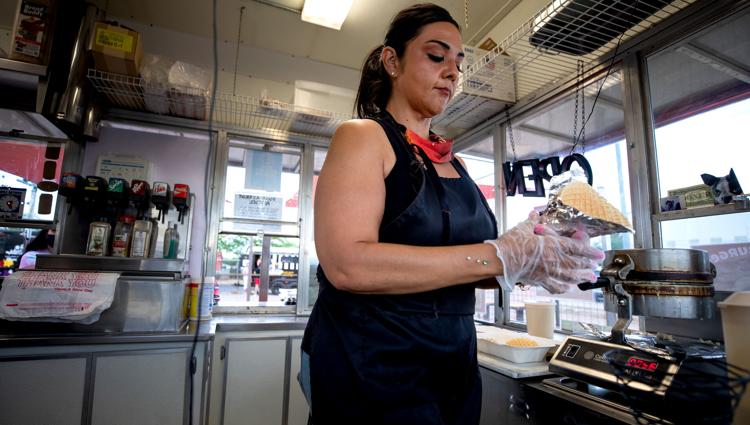 She hopes that the group helps women food entrepreneurs know they're not alone. 
"We hope that people can be there for each other and it's also empowering to know you're kicking ass and there's other women like you," Wood says. "It's that uplifting spirit that we really want to embrace with each other and put that out into the community."